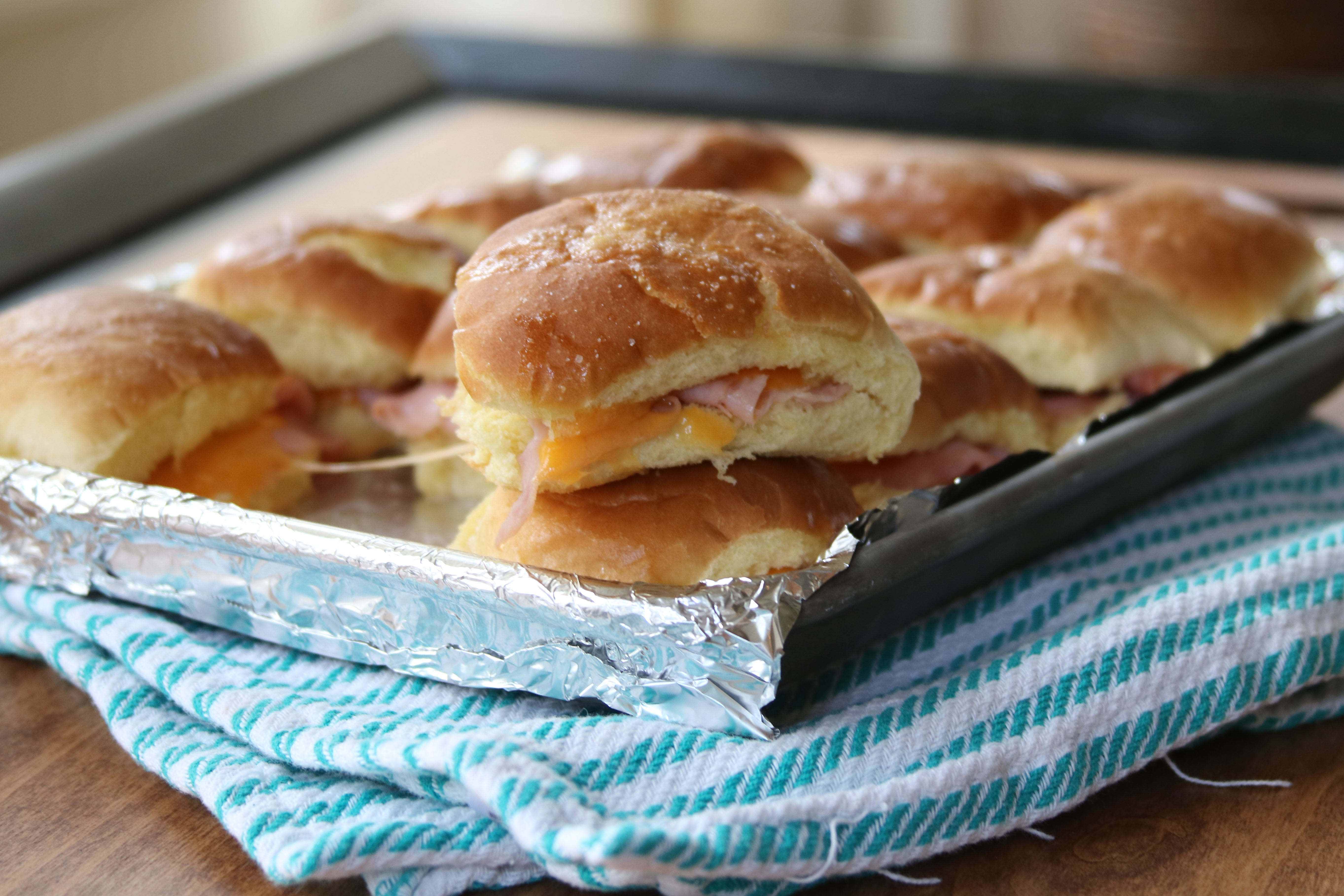 Nine times out of 10 I try my best to put a really wholesome dinner on the table. I love feeding my family and make every effort to fuel our bodies with food that not only tastes good but leaves you feeling good, too. But let's be honest, sometimes hungry husbands and picky toddlers win out and you just want a recipe that's going to be a weeknight winner. Am I right?!
On nights like those, I know that I can count on the following food groups to make a meal that's always a hit: Meat, cheese and carbs. This recipe has all three in abundance – and to top it all off, it's incredibly easy to make a full pan of sliders for a big family or leftovers for lunches. I can see these sliders also being a popular addition to game day during the fall while we binge watch hours of football on TV.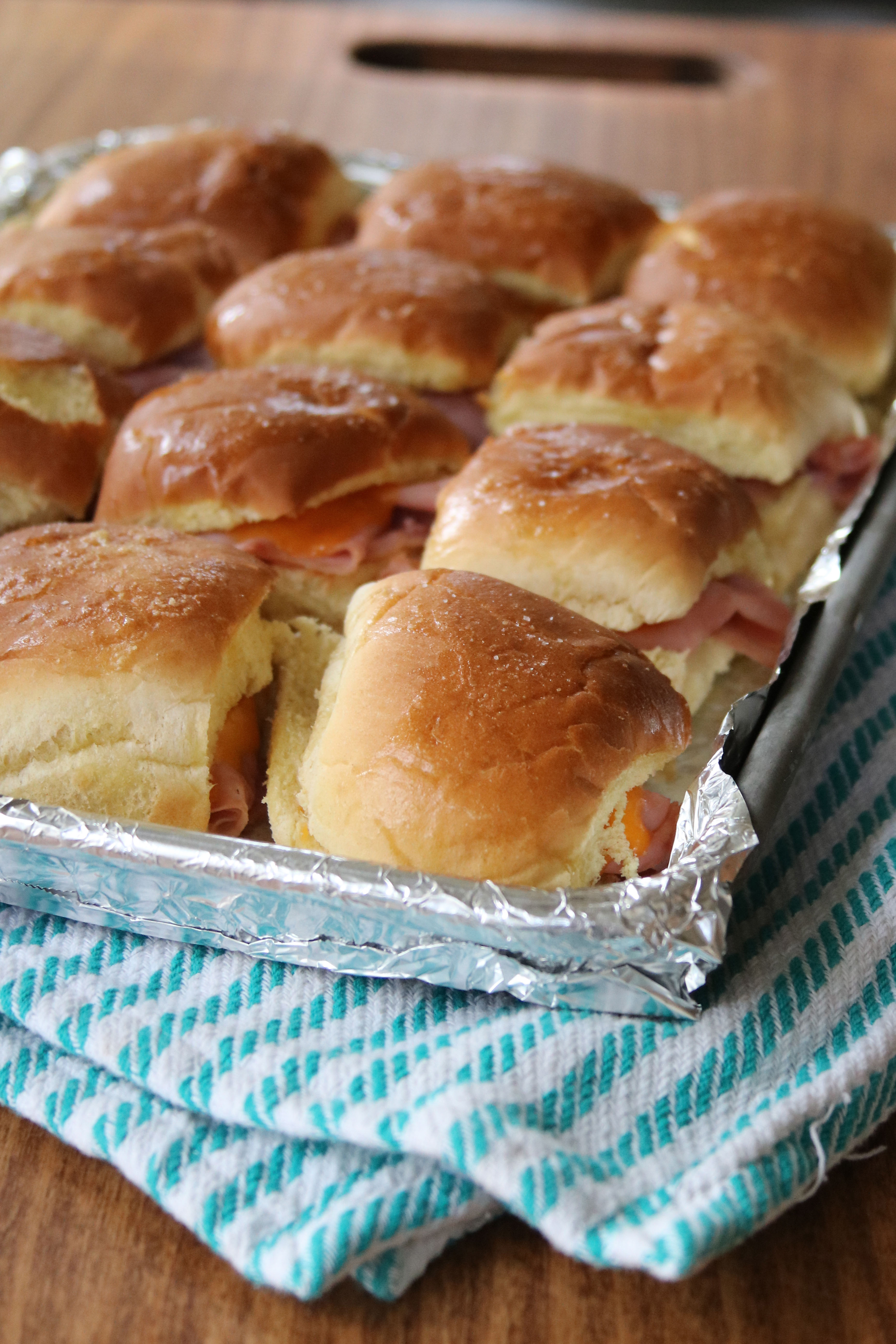 Baked Garlic Ham & Cheese Sliders
Author:
Espresso and Cream
Ingredients
4 tablespoons butter, melted
¼ teaspoon garlic powder
12 small Hawaiian sweet rolls (such as King's Hawaiian)
8 oz. shaved deli ham
3 slices sharp cheddar cheese, each cut into four squares
Pinch of salt
Instructions
Heat oven to 325°F. Line a baking pan with aluminum foil.
In a small bowl, mix together the butter and garlic powder. Pour 1 tablespoons of the butter mixture into the foil-lined pan. Use a pastry brush or rubber spatula to evenly coat the pan with the butter mixture.
Fill each roll with some of the ham and 1 square of cheese. Arrange rolls in pan in rows. Brush remaining butter on top of rolls to coat. Sprinkle lightly with salt.
Cover rolls loosely with foil and bake 30 minutes or until cheese is melted and rolls are hot. Remove foil and cook 5 to 10 minutes more, just until rolls are slightly crispy and browned on top. Serve warm.