This is a sponsored post written on behalf of The Women Bloggers in association with @KendalKingGroup and #SoapboxInfluence; however, all thoughts and opinions are my own.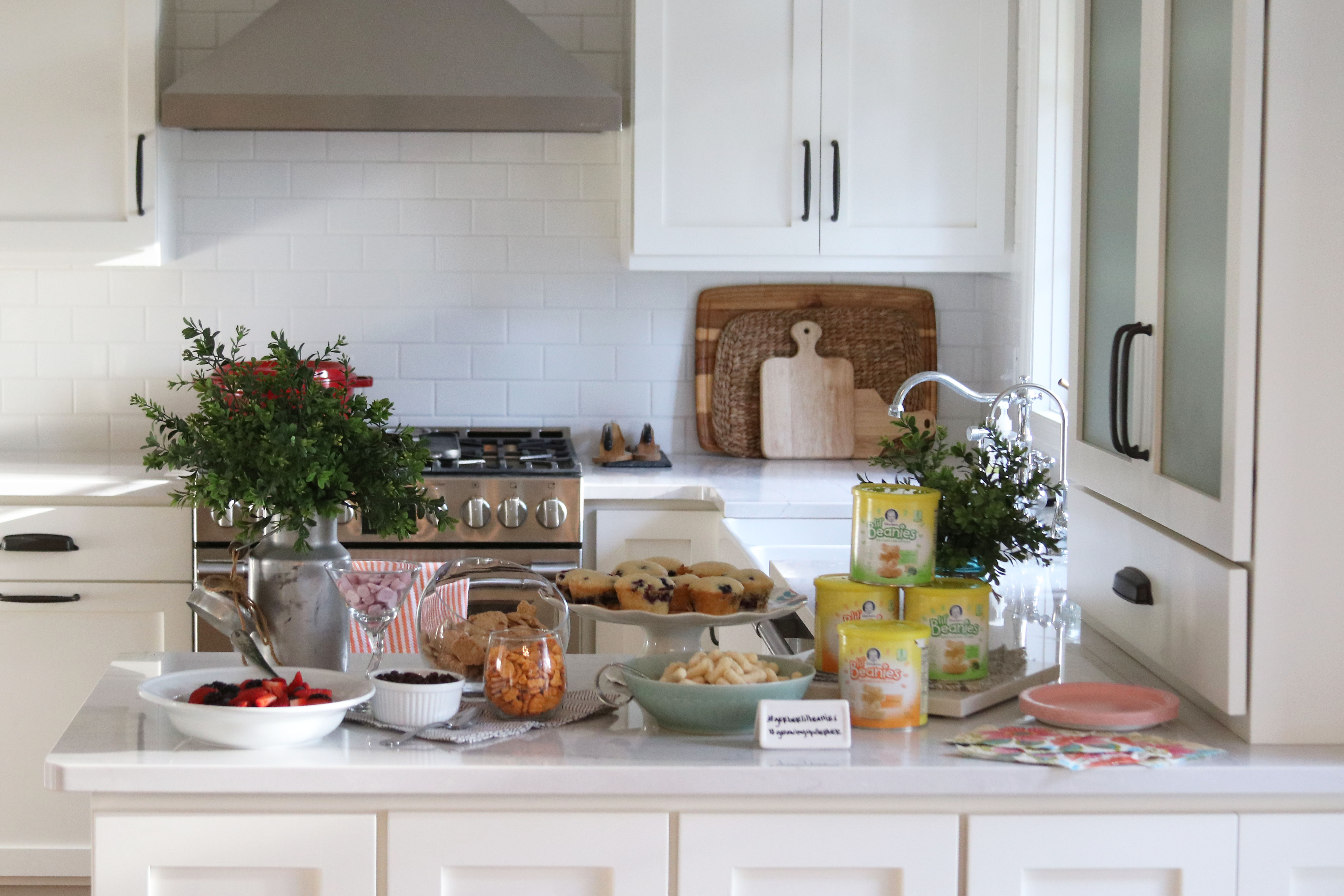 When we moved back to Iowa last year I was a little nervous about finding new mom friends. Sure, I grew up in this small town, but I had no idea what to expect living here as an adult. Thankfully, we got plugged in fairly quickly and I've been working on building relationships with other women and mommas in the area. I've learned that new mom play groups are a necessity for both my sanity (especially during the cold winter months!), Ainsley's enjoyment, and for building community. Since my new schedule is fairly flexible, I have Tuesday mornings with Ainsley. Two Tuesdays each month we head to mommy-toddler play group at our Church where the kiddos play and the moms sip on coffee and chat.
Last week instead of hosting the gathering at the Church nursery, we took the party to my house where the moms sipped on homemade lattes and the kiddos played in the ball pit and ate snacks. Opening up your home to others can feel so vulnerable, can't it? Like you're saying, "Come on in and see what I'm really about!" But over the years I've grown increasingly comfortable with doing so, finding a nice rhythm and routine to entertaining that doesn't stress me out but feels a little special at the same time.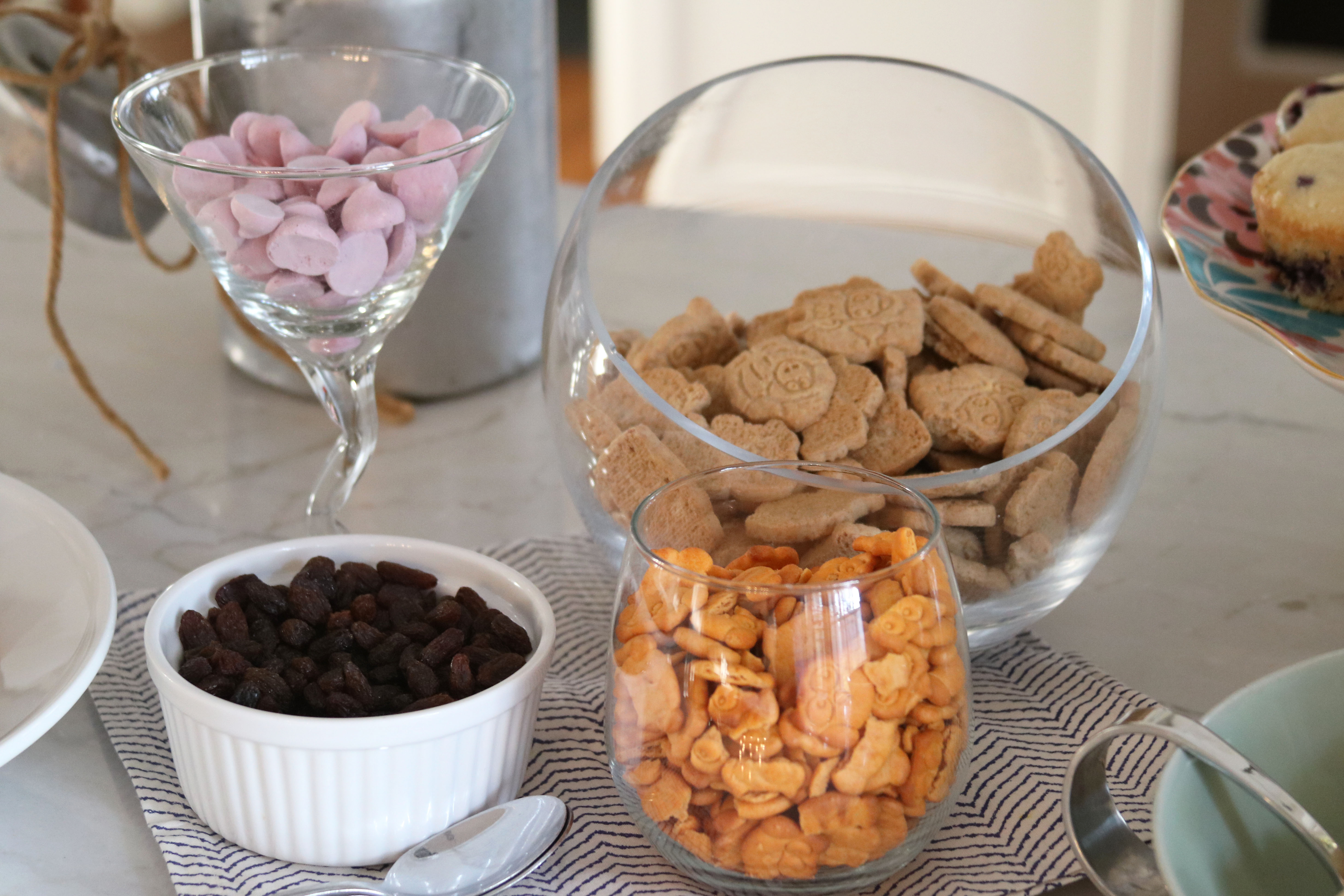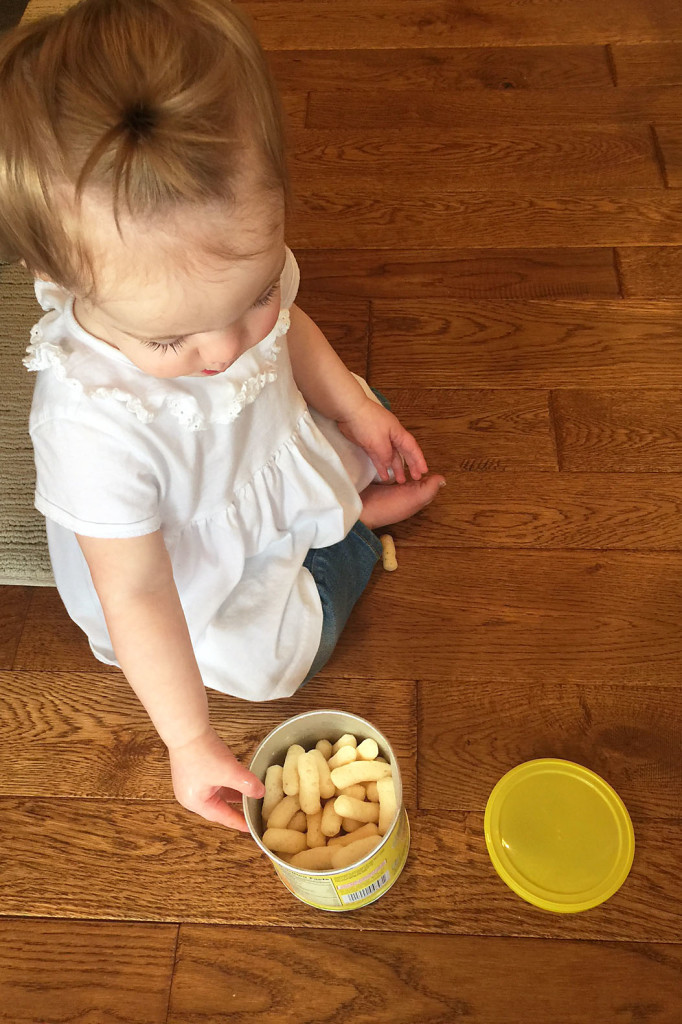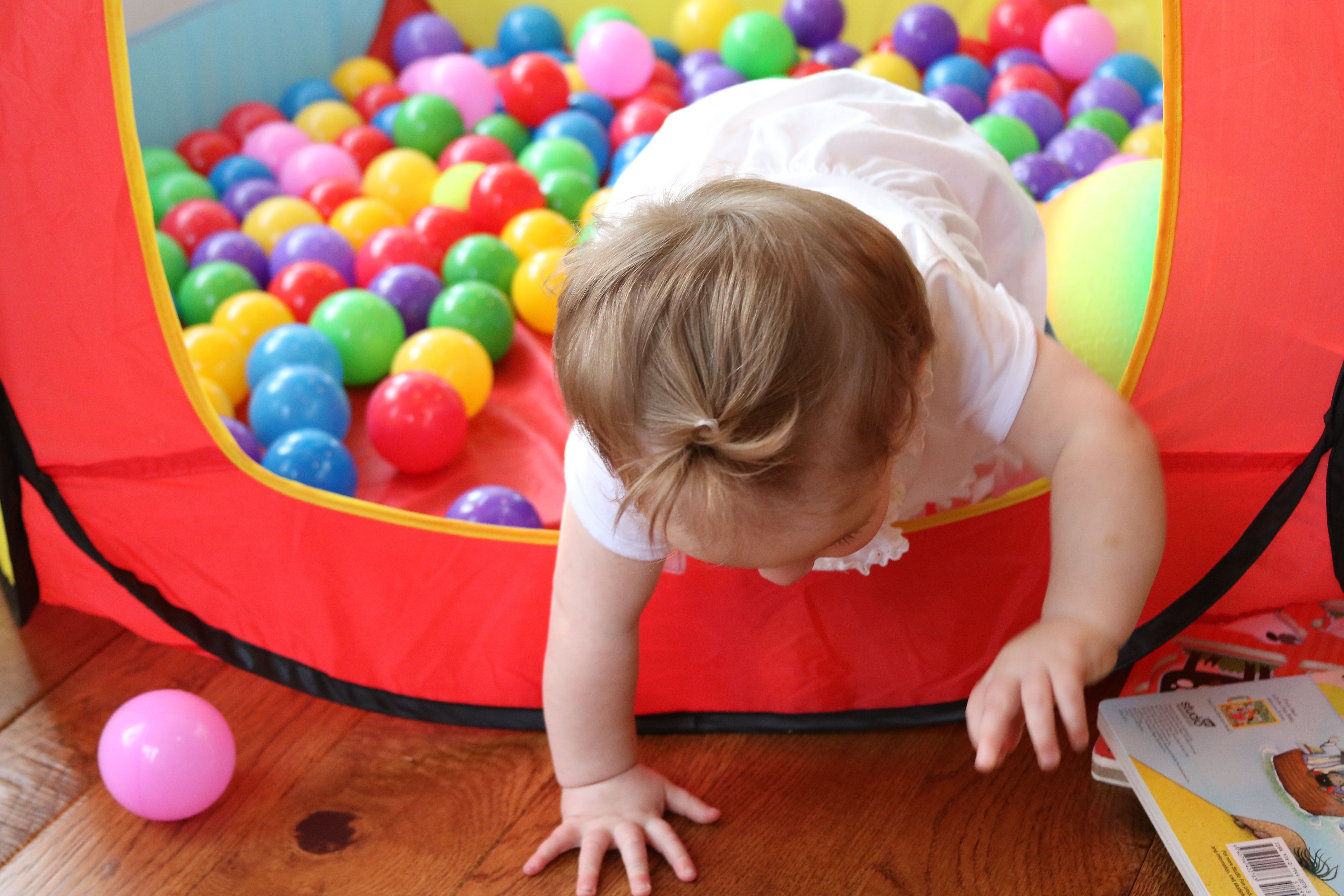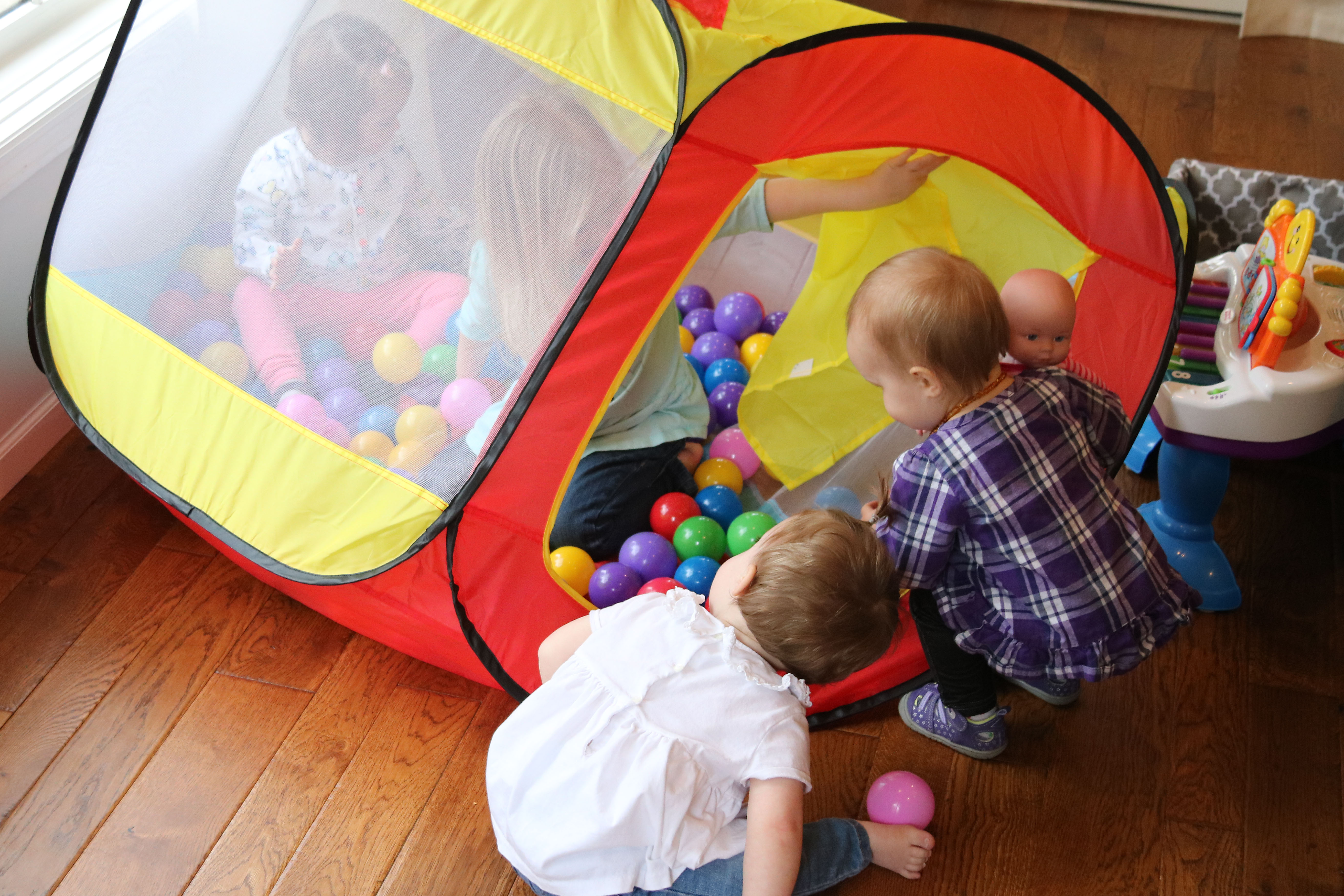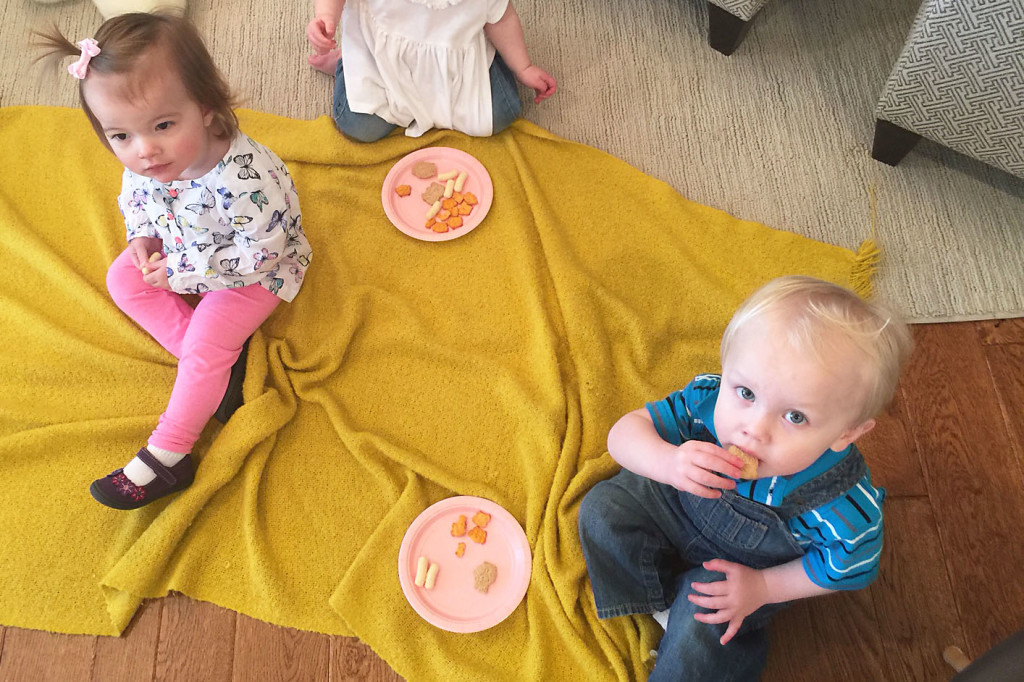 Despite my best efforts to make healthy food for Ainsley's lunches each day, she has been going through a fussy phase and has a mind of her own about what she will and will not eat. For our little mom and toddler gathering I kept the food easy and kid-friendly by serving snacks, which are always a hit even if lunch and dinner are hit or miss!
One thing we certainly do not have to beg her to eat is the Gerber Lil Beanies that we had at our party. These bean-based snacks contain protein + fiber and no artificial colors, which is super important to this momma. Plus, they taste pretty darn good, too! (I may have snacked on a handful or two…) Oh, and did I mention that the first ingredient is actually beans? I appreciate that the product is true to its name. I snagged a few cans for our party at our local Walmart while shopping for groceries a few weeks back.
Here's what we served at the party, in case you want to recreate something like this with your momma friends!
For the Moms //
Homemade Latte Bar (with an assortment of milks and flavorings)
Homemade Blueberry Muffins
Fresh Cut Fruit (for the moms + kids)
For the Kiddos //
Gerber Lil Beanies
Gerber Yogurt Melts
Gerber Lil Whoos Baked Snack Crackers
Gerber Graduates Animal Crackers
Madison