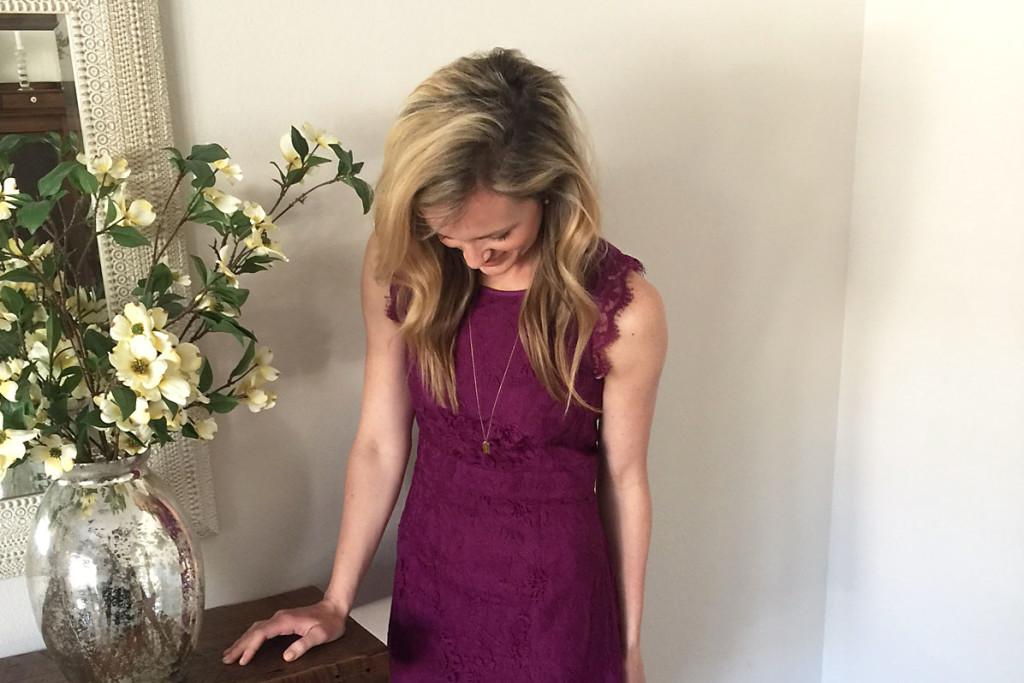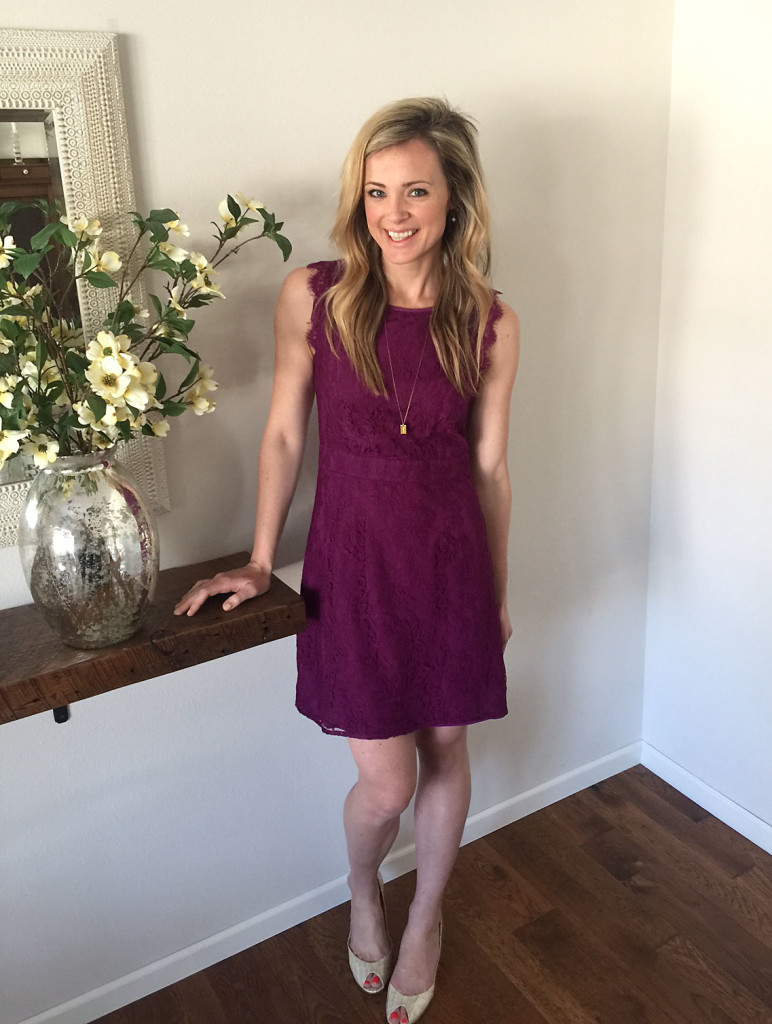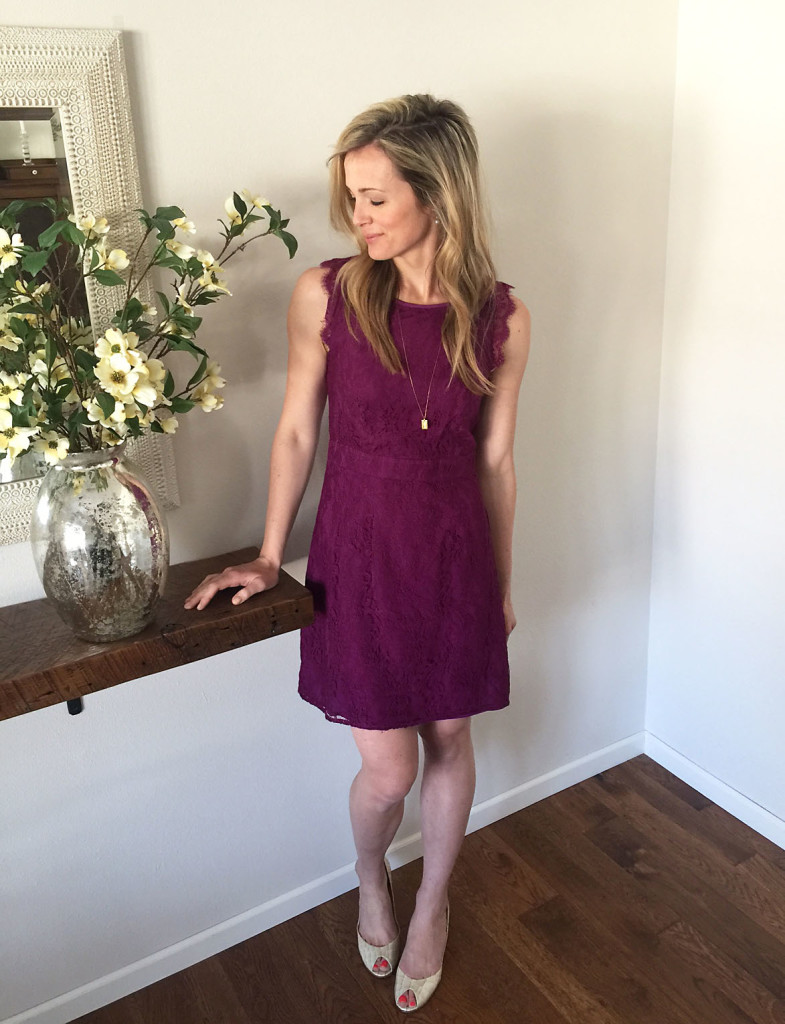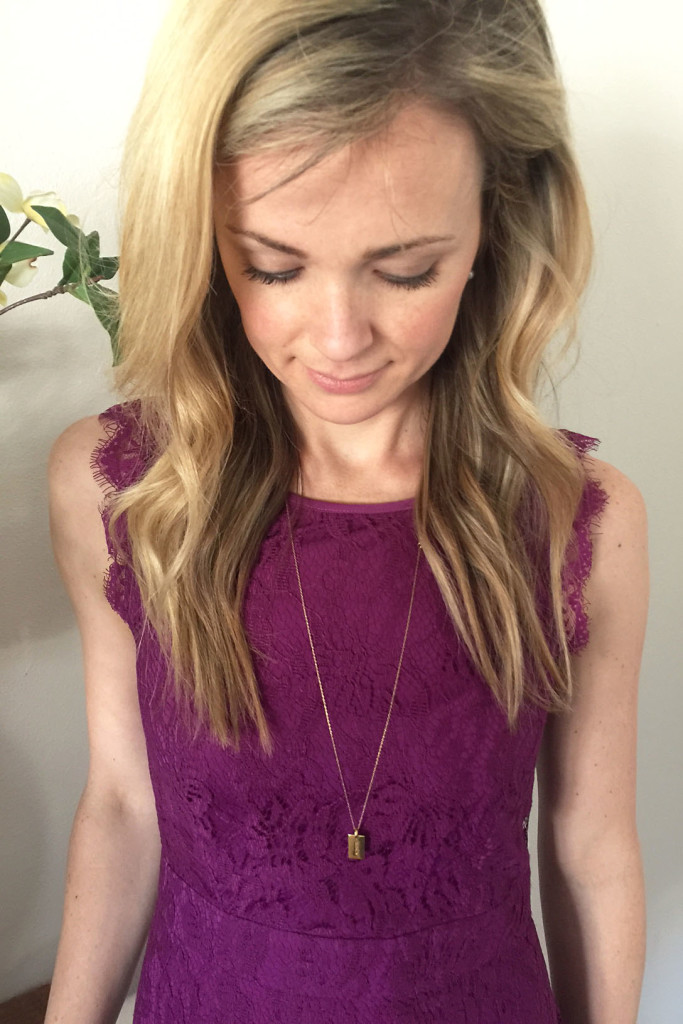 Outfit Details // Brixon Ivy Lace Detail Dress (Stitch Fix) // Tiny Tags Mini Dog Tag Necklace // Shoes from my wedding five years ago!
The Christmas before Ainsley was born, there was only one thing on my wish list: A Tiny Tags mini dog tag necklace inscribed with Ainsley's name. I've never been a huge jewelry person, but I saw the necklace on my friend Natalie's blog and just had to have one for myself. Thankfully, my Aunt Gwen listened to my plea and gifted me with one of my favorite jewelry items of all time. It's simple, delicate and has my favorite girl's name on it, meaning I can take a reminder of her with me wherever I go.
What to know something funny? We didn't share Ainsley's gender with many people before she was born, deciding to keep it secret, but I wore this necklace for two months before her birth, hiding it under my dress or shirt so people couldn't see. Crazy, right? Sometimes I would catch it out in plain daylight and was sure someone would notice! Thankfully it was small enough that our secret was kept safe until she was born.
With Mother's Day right around the corner (Sunday, May 8th!) I've already been thinking about some of my favorite gifts for new and expectant moms. I purchased a Tiny Tags necklace for my sister-in-law a couple Christmases ago because I thought it was such a special, classy gift. And I have a feeling that the mom's in your life would also appreciate a necklace of their very own.
The good news for E&C readers? Tiny Tags is giving away one Mommy Necklace in Sterling Silver! See below for three chances to enter!
**Note // If you're interested in buying a necklace, be aware that the cut-off for standard shipping is April 21st. Each necklace is a customized piece of jewelry, so think in advance and get your order in on time.