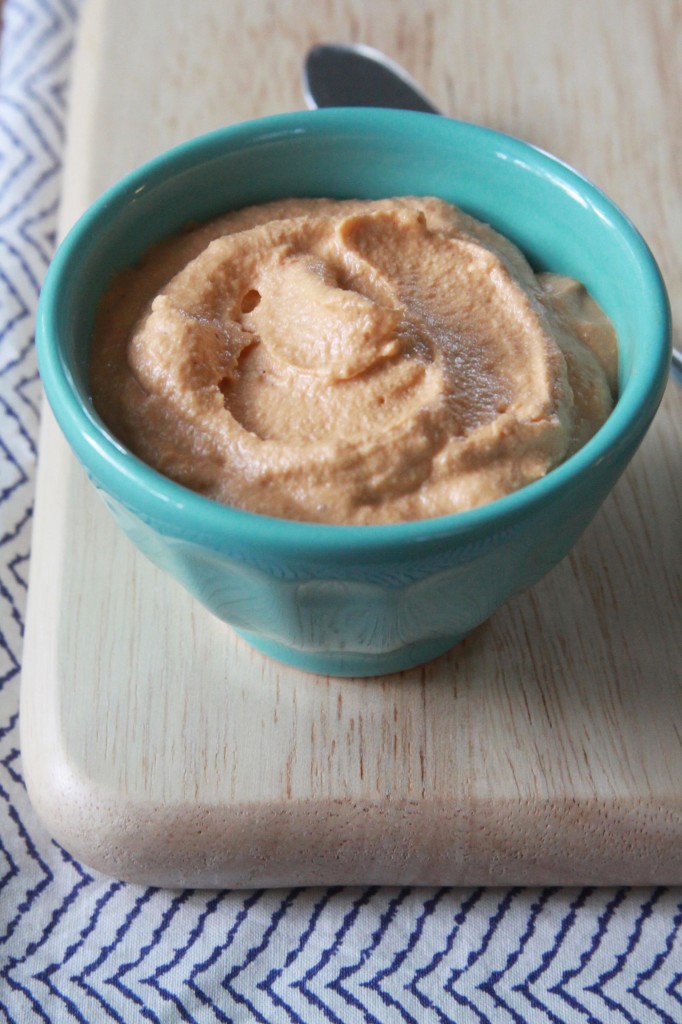 I mentioned last week, but my post-vacation self was in serious need of a little detox after our trip. For me, detox is never about juice cleanses or major restrictions, just focusing on putting as many nutrients into my body as possible in the form of veggies, whole grains and lots and lots of water.
Of course, being pregnant has made the whole "eating nutritious foods" fairly difficult, but I'm trying my best. This pregnancy has been rather strange; some days I feel almost normal and the next day I feel completely horrible. Most of the time I can count on feeling pretty good in the morning but I've been hit with morning sickness in reverse, feeling miserable as the day drags on. The benefit of having a rocky pregnancy past is that even when I'm feeling my worst, I still feel incredibly thankful for each day I have with this baby.
This past Friday we had another appointment and ultrasound. I was incredibly nervous; it had been 2 1/2 weeks since our last appointment, and this appointment, just shy of 10 weeks, felt like a huge milestone to me. We've never made it anywhere near this far with either of our two previous pregnancies, so it was hard to imagine going to the doctor and getting good news. Right before our vacation I got extremely worked up and questioned whether I should have taken our doctor up on her offer to do a scan before our trip, but Joe and I talked it over and felt strongly that God was asking us to trust Him, to go out into the unknown and wait until our trip was over to get our ultrasound.
When we saw our little one, who looks so much more like a baby now, on that ultrasound I was blown away. At 9 weeks 5 days we could see him/her moving around and got a video of the heartbeat, a strong 178! For most of this pregnancy I have held back on letting myself feel truly excited about this pregnancy for fear of getting my hopes up, but I finally feel as if I'm allowing myself to think about the future and what life will look like come March 2nd. For now, we are done with ultrasounds for a while. Our doctor offered to do another one in two weeks, when we will be at the 12 week mark, but I told her I was comfortable hearing the heartbeat on a doppler at that appointment instead.
I've said it a thousand times already, but thank you for your prayers. Every single e-mail I've received has been such a blessing. Some days I feel confident and secure, other days I have to pray through the fear hour by hour, and the e-mails that have been sent my way have meant so much on those tough days. Sometimes I wonder why we are being gifted this miracle. I don't have a clue, because it's certainly more than we deserve. My prayer is that this baby would be a constant reminder to many of God's grace, compassion and ability to do miraculous things despite what science or statistics might say.
And because this post suddenly became extremely long-winded, I am rewarding those of you still reading with this amazing recipe. It's one of my new favorite spreads/dips/sauces in part because of its versatility. I made a batch (it makes quite a bit!) and drizzled it over a bowl of whole wheat couscous and roasted summer squash for dinner the other night. My mom and Joe both had the same meal and raved about how delicious it was, mainly because of the sauce. Since that meal, I've also used this as a dip for chips and a spread for sandwiches. The possibilities are endless!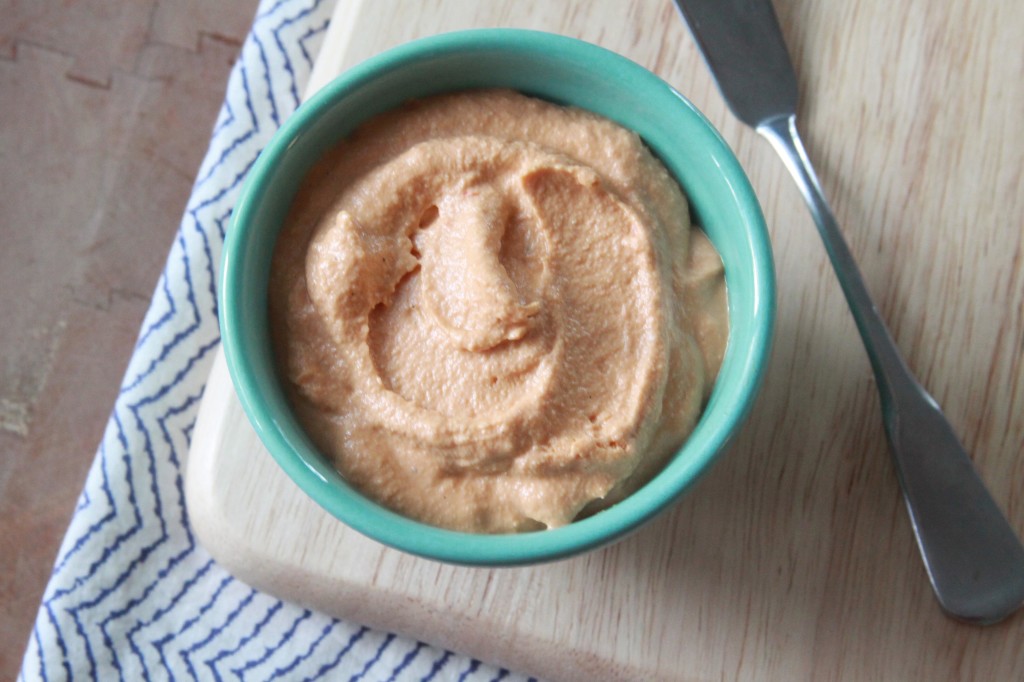 Roasted Red Pepper Cashew Cream Sauce
Author:
Espresso and Cream
Recipe type:
Sauce, Dip, Spread
This sauce is great on pretty much anything, but my favorite way to eat it is on top of roasted veggies and whole wheat couscous or rice. It's absolutely delicious!
Ingredients
1¾ cups cashews roasted and unsalted (soaked in water for at least 4 hours)
¾ cup water
1 roasted red pepper from a jar
1 clove garlic, peeled
½ teaspoon kosher salt
Instructions
Drain cashews from the water they have been soaking in. Place cashews, water, red pepper, garlic and salt in a high-powdered blender or food processor. Blend 3 to 4 minutes, scraping down the sides as necessary, until mixture is completely smooth and creamy. Use immediately or refrigerate until ready to use.