Stay:
Hotel Veritas, Harvard Square
Since we had a car on this trip, we decided to stay in Cambridge at The Hotel Veritas. It was a beautiful hotel, the staff was personable and the rooms were pristine. It was slightly pricier than hotels we normally stayed at, but I think it was worth the splurge for a great location and luxury accommodations.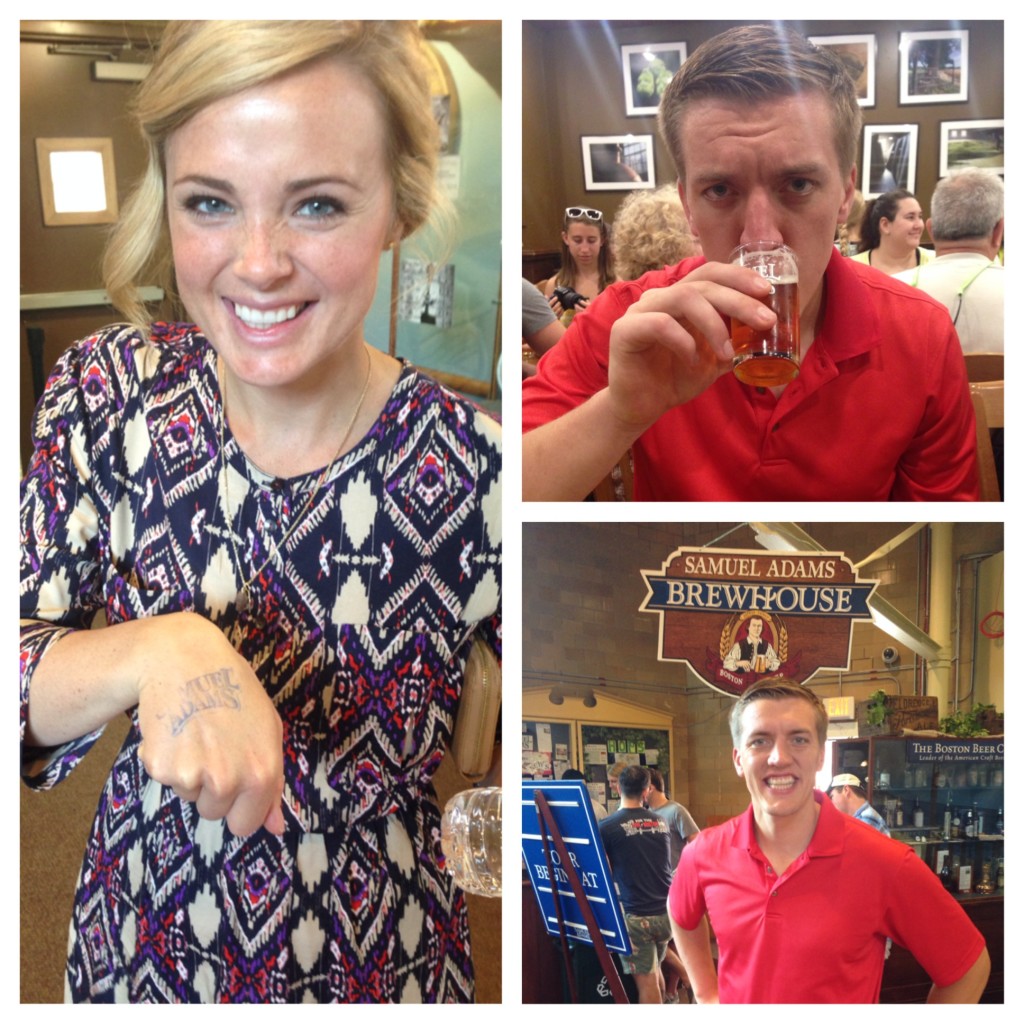 Do:
Sam Adams Brewery Tour
This was at the top of Joe's list, and although I couldn't enjoy the beer with him, we had a great time. I loved that this tour focused more on the beer tasting and learning about the beers they make rather than focusing on the process of beer making, which I find to be rather boring. Go early if you're there on a Saturday so you get a ticket!
The Freedom Trail 
We had a great time going on one of the free Freedom Trail tours in Boston. The tours are around 1 1/2 hours long and cover a handful of historic sights. I learned a lot about Boston during the colonial times, and I'm a little embarrassed how much I didn't know!
Faneuil Hall
Before our Freedom Trail tour took off, we grabbed lunch at the marketplace at Faneuil Hall. There was pretty much every type of food you could imagine. Since the weather was beautiful and we were craving seafood, we both grabbed fish and chips and ate our meals outside in the sunshine.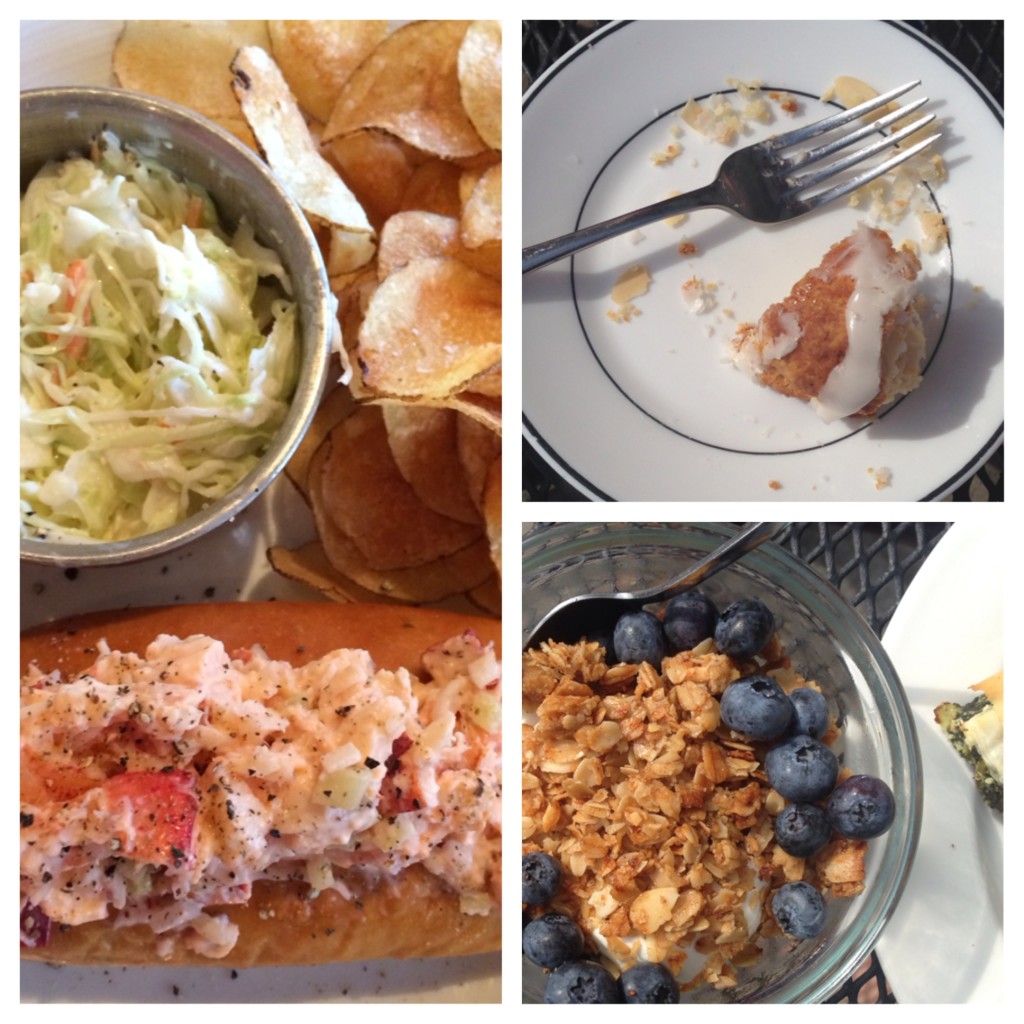 Eat:
Island Creek Oyster Bar
We wanted to eat at Neptune Oyster Bar but the wait at 4:30 was already 2 1/2 hours and we weren't in the mood to wait that long. Since I had read great things about Island Creek, so we headed over there and got seated at the bar right away. We both had the lobster rolls, which were amazing!
Three Little Figs (breakfast)
We had an amazing breakfast at Three Little Figs our first morning in Boston. The homemade Greek yogurt was out of this world delicious, as was the spinach pie and Joe's egg sandwich. I don't think there was a thing on the menu that I wasn't tempted to order.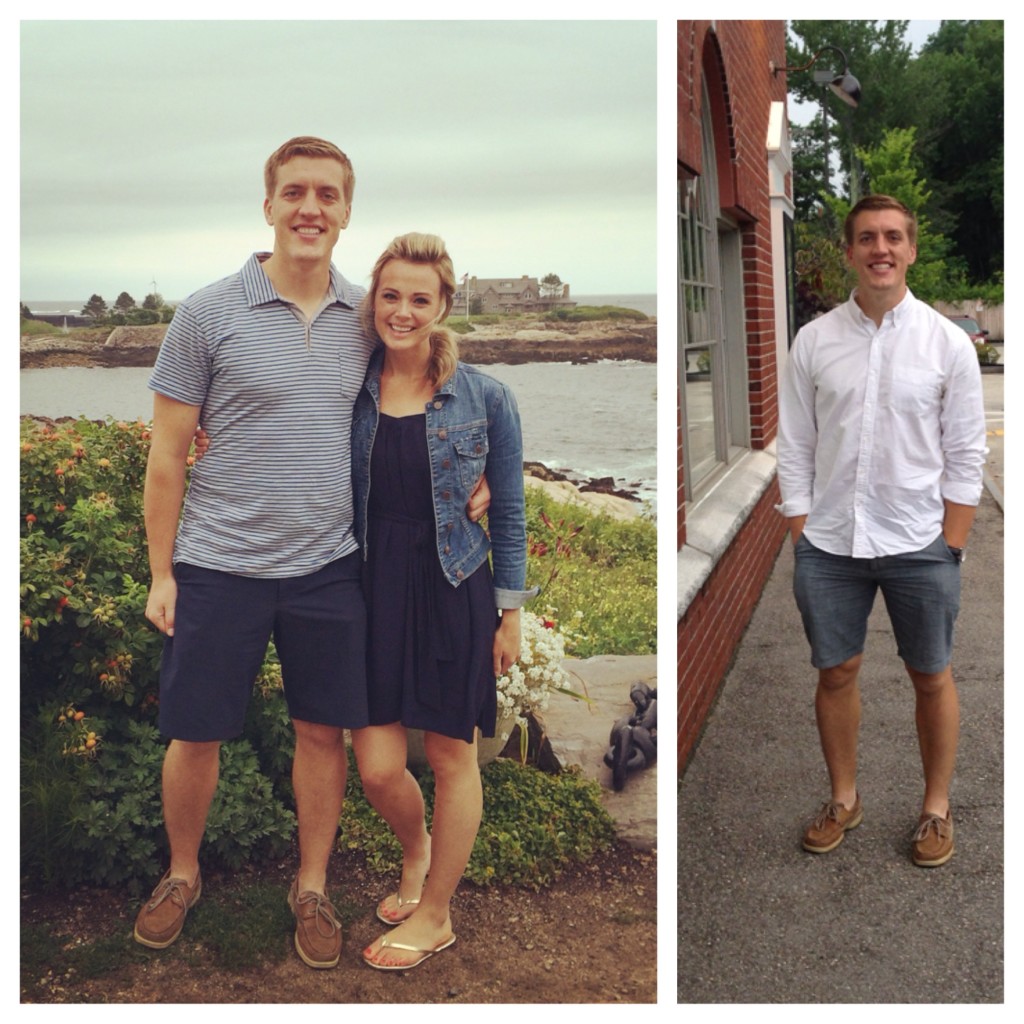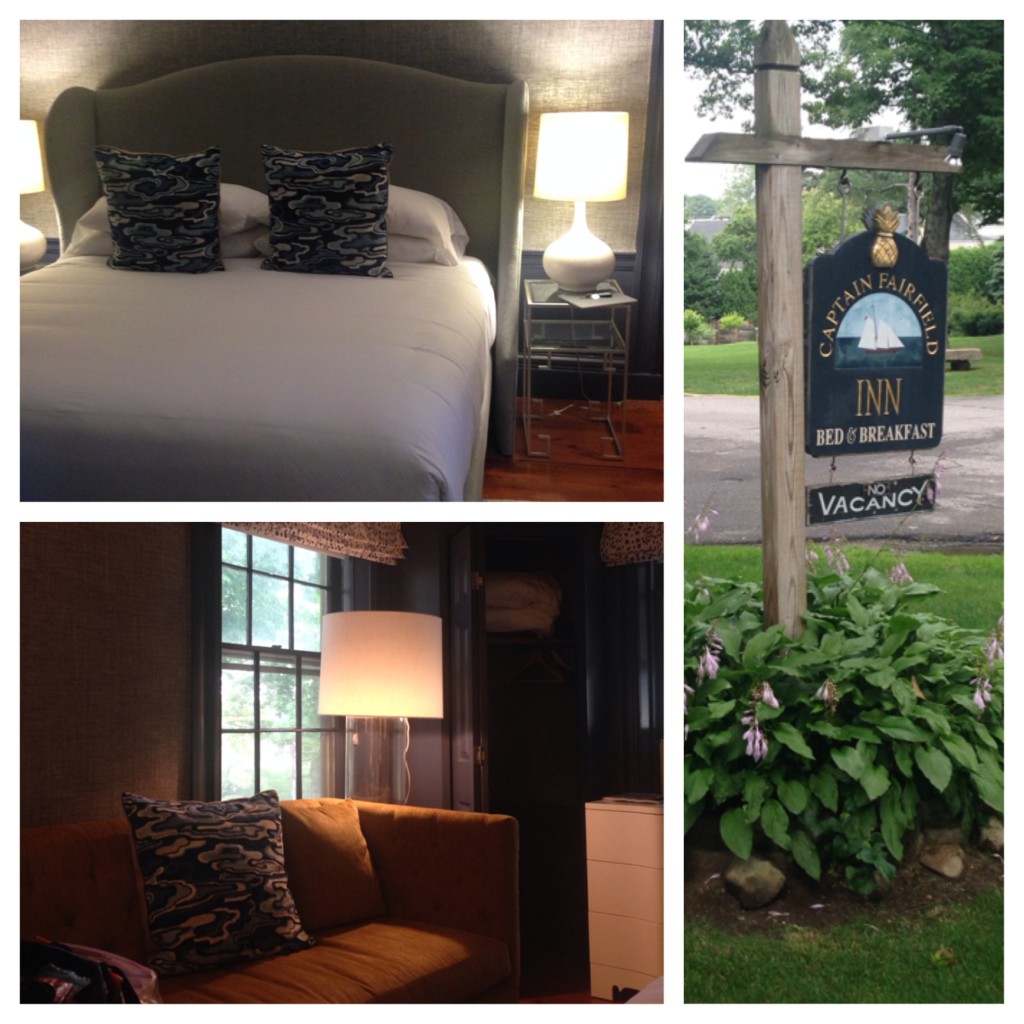 KENNEBUNKPORT
Stay:
Captain Fairfield Inn in Kennebunkport
Oh, the Captain Fairfield Inn was such a quaint and dreamy place to stay. We had never stayed at a bed and breakfast before, but were sold after seeing the inn's updated guest rooms that looked like boutique hotel accommodations and heard such wonderful things about their daily 3-course breakfasts. The inn didn't disappoint! The breakfasts were just as wonderful as advertised and the rooms were beautiful. We stayed in the Captain Fairfield room (number 4) and were pleased with just about everything!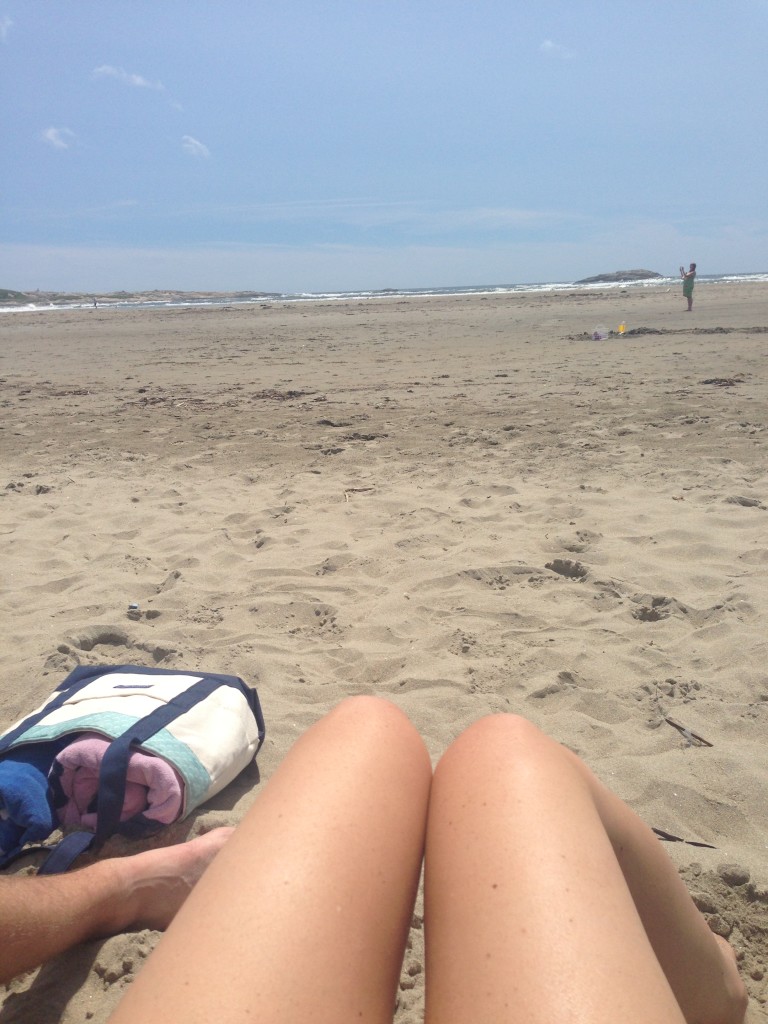 Do:
Popham Beach State Park
Our friends, who were living in Maine, recommended we take the hour and a half drive up to Popham Beach State Park and I'm so glad that we did! The beach was beautiful and it wasn't overly crowded. Make sure you take cash since it's fairly remote and the state park charges to get to the beach (I believe it was $6 per adult).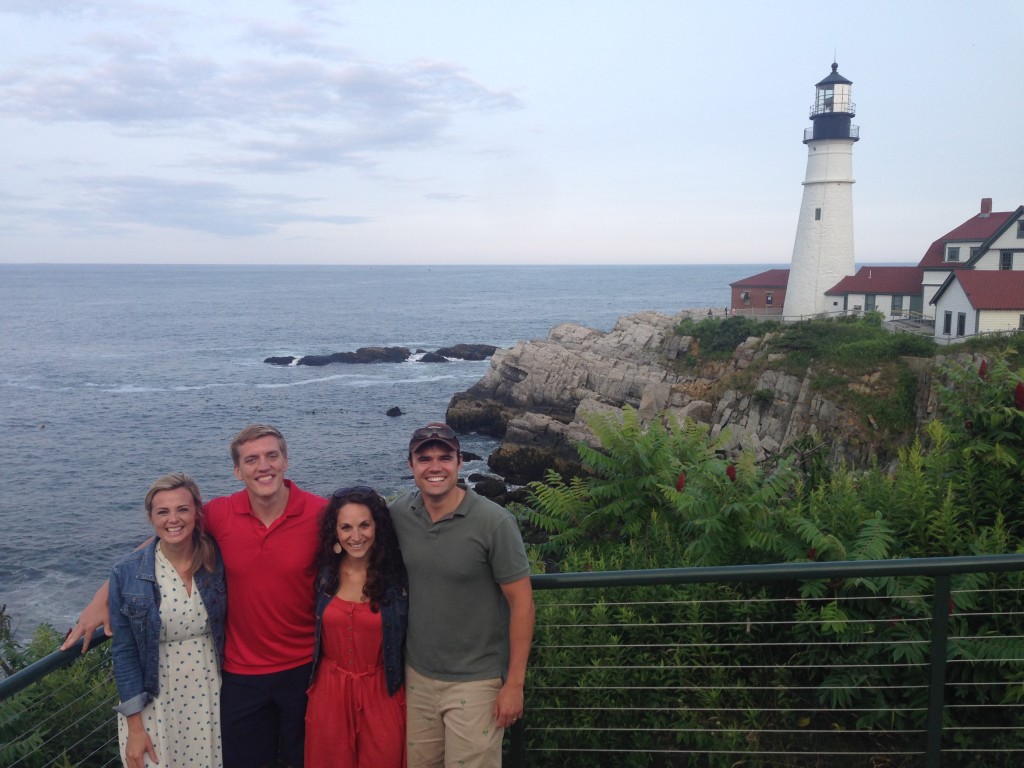 Cape Neddick Lighthouse
We ate dinner in Portland on our way home from the beach with our friends Sarah and Brad. After dinner they suggested we stop by the Cape Neddick Lighthouse and it was worth the small detour. The lighthouse is evidently pretty well known in the area and was the model for the Red Lobster logo.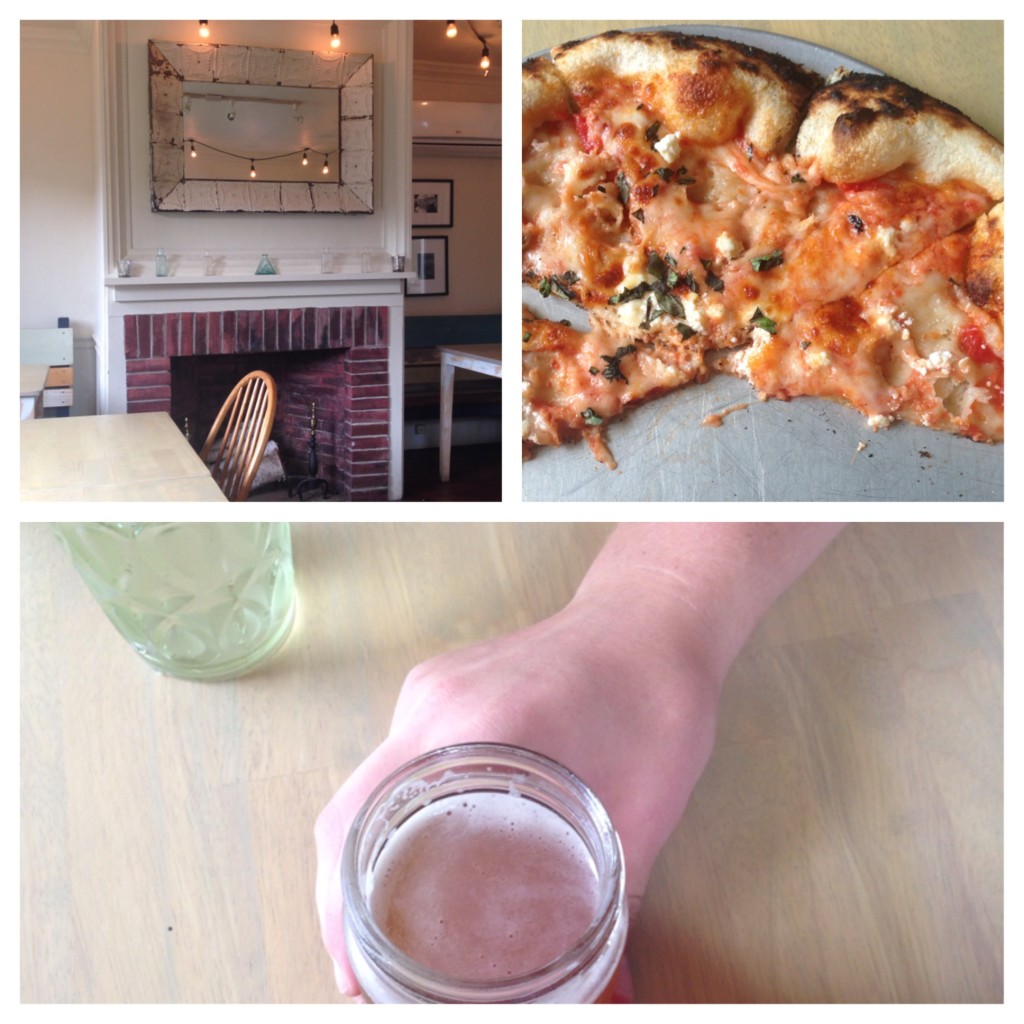 Eat:
Owen's Farmhouse (Kennebunk)
Casual, cute restaurant with great woodfired pizza.
50 Local 
We enjoyed a great nice seafood meal at 50 Local in Kennebunk. The atmosphere was quiet and intimate and the food was outstanding. The restaurant sources as much of their food as possible from local vendors and the menu was concise and creative. We shared a salad, enjoyed homemade bread and for our main course Joe had the lobster roll while I had the halibut. It was cooked perfectly and worth the splurge.
Pedro's Kennebunk
Maybe it seems strange to have Mexican food when in Maine, but Joe and I heard great things about Pedro's and we couldn't resist giving it a try. I'm glad we did because the food was fresh, flavorful and the salsa was good enough to drink. If you're feeling sick of seafood, Pedro's is worth the visit.
Rococo Ice Cream
Gah! Rococo lived up to the hype. The ice cream was out of this world delicious and I loved the unique and creative flavors like goat cheese & blackberry chambord swirl and lemon basil sorbet. I had the salty sweet cream and it was the perfect combination of sweet and salty.
HB Provisions
A great little deli/general store hybrid that's perfect for grabbing a quick sandwich. We ate there right after arriving in Kennebunk and had a great time talking with another group who was vacationing in Maine.
I think that's it! Our trip was short and sweet, a little less than a week, but we had a great time and packed in as many activities as possible. The entire time we were there we kept talking about wanting to return someday with the rest of our extended family. I can't recommend Maine enough!
Madison