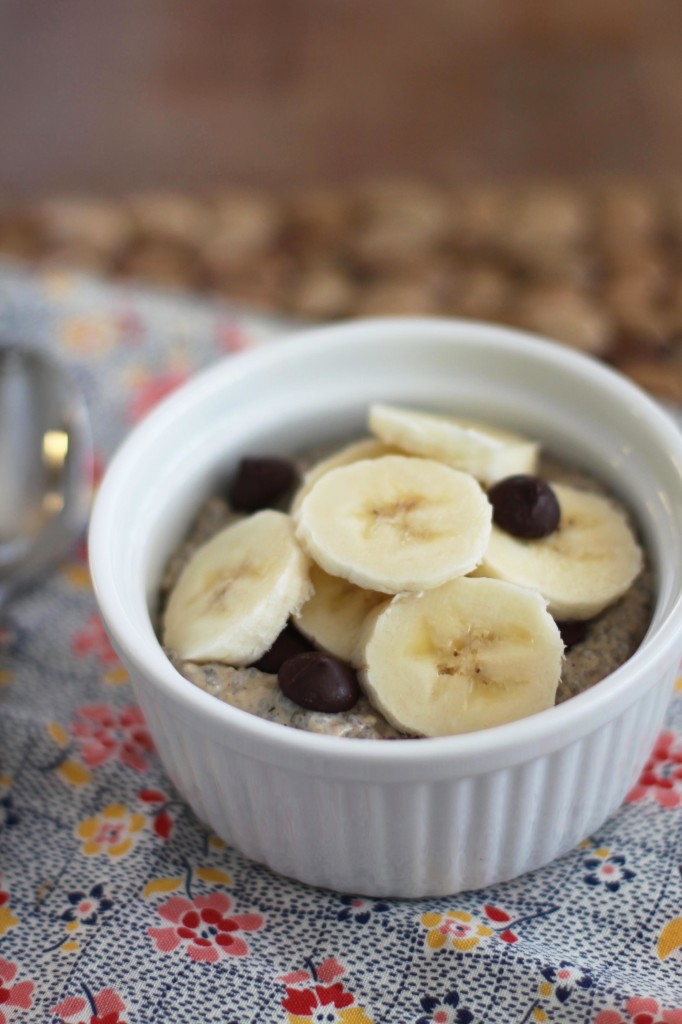 Let's talk about breakfast. It is, after all, the most important meal of the day, but you already know that, don't you? I'm always amazed at how many people don't eat breakfast. Maybe that's because I go to bed each night thinking about what I'm going to eat each morning for breakfast.
Breakfast gets your ready for the day and prepares you for whatever challenges you may face. Take, for example, when I put too much shredded beef down the disposal all at once on Saturday and it led to a major clog in our basement drain when all the beef tried to go down the pipe at once. Yeah, can you imagine how happy my husband was about that? I imagine he'll be even less pleased when we get the plumber's bill today. Thankfully. I had a large, healthy breakfast to keep the hangry (hangry = hungry + angry) at bay while dealing with said plumbing issues.
Since we haven't been able to use the sink in our kitchen, cooking has been reduced to zero this weekend. We've been eating down leftovers from our fridge and freezer and using paper plates, bowls and silverware. This chia pudding has also been on rotation since it doesn't require a pot/pan to prepare and is incredibly filling. It makes you feel like you can take on the world and fix all the plumbing issues. Okay, maybe that's an overstatement, but you get the idea.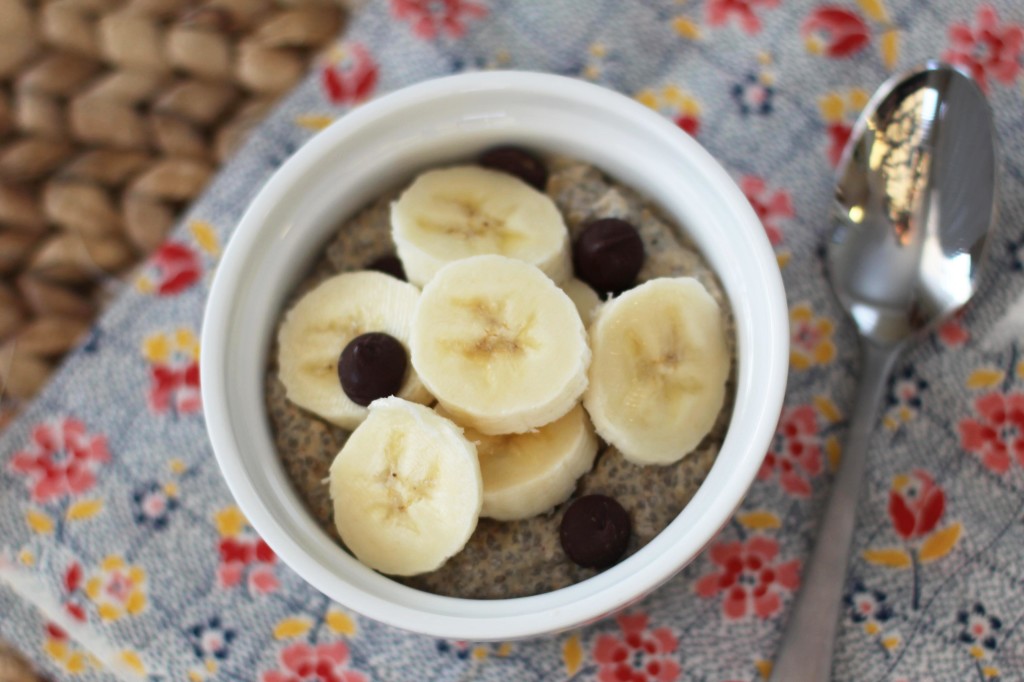 If you're new to the chia pudding game, don't be afraid of their less than stellar appearance. The chia seeds plump up as they sit in liquid like milk, water or yogurt, taking on a gel-like consistency similar to tapioca. Chia seeds are packed with fiber, omega-3s and calcium, among other things. Plus, when you're eating them you just feel super healthy. That's got to count for something, right?
Since a lot of people (including me) are interested in nutrition when it comes to breakfast recipes, I did a rough calculation of the nutrition information in this recipe, not including the bananas or dark chocolate chips and assuming you're using stevia instead of brown sugar.
Peanut Butter Chia Breakfast Pudding
Creamy chia pudding made with almond milk and peanut butter is the perfect breakfast when topped with sliced bananas and dark chocolate chips for a bit of decadence.
Ingredients
½ cup unsweetened almond milk
2 tablespoons chia seeds
1 tablespoon creamy natural peanut butter
1 packet stevia or 1 teaspoon brown sugar
½ teaspoon vanilla extract
½ teaspoon ground cinnamon
Pinch of salt
Toppings such as sliced bananas or dark chocolate chips
Instructions
In small bowl, stir together the almond milk, chia seeds, peanut butter, stevia, vanilla and cinnamon until well combined. Continue to stir for 1 minute longer.
Refrigerate at least 30 minutes (or overnight) until the chia seeds are plumped and mixture is thick. Top with banana slices and dark chocolate chips before serving.