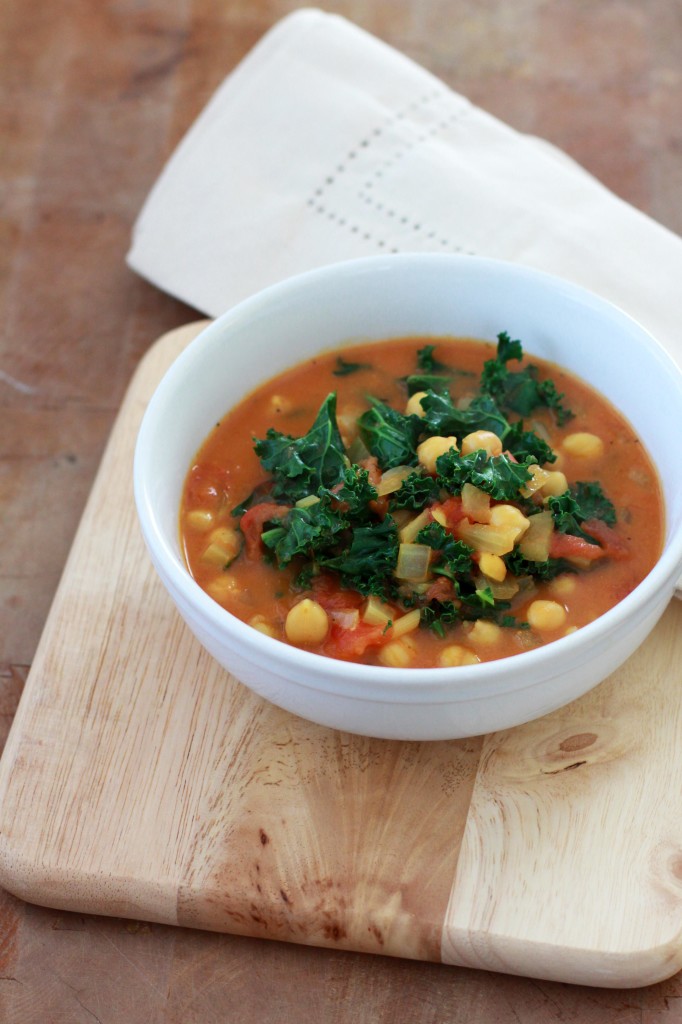 One of my favorite traditions at work is our monthly cookbook club. It's so fun to select a book, pick a recipe and get together with a bunch of other people who love to cook and discuss what we liked and didn't like about said book. Sometimes it's an incredibly successful cookbook club, sometimes it's only okay.  But that's the point, right? It's so rare that I get a chance to make more than one or two recipes out of any given cookbook, so getting to taste 10 to 15 recipes at once really gives a feel for what the book is about and the quality of the recipes.
Our most recent selection was Isa Does It by Isa Chandra Moskowitz. The book is entirely vegan but the part that really knocked my socks off was the fact that I feel I could serve these recipes at a dinner party to vegans and non vegans alike. The recipes were warm and comforting and incredibly filling. Although there is a fair amount of chopping and slicing and dicing involved in all the recipes, they were all fairly easy to prepare and didn't require many specialty ingredients. Bonus: I don't think "vegan cheese" or "vegan meat" was used once!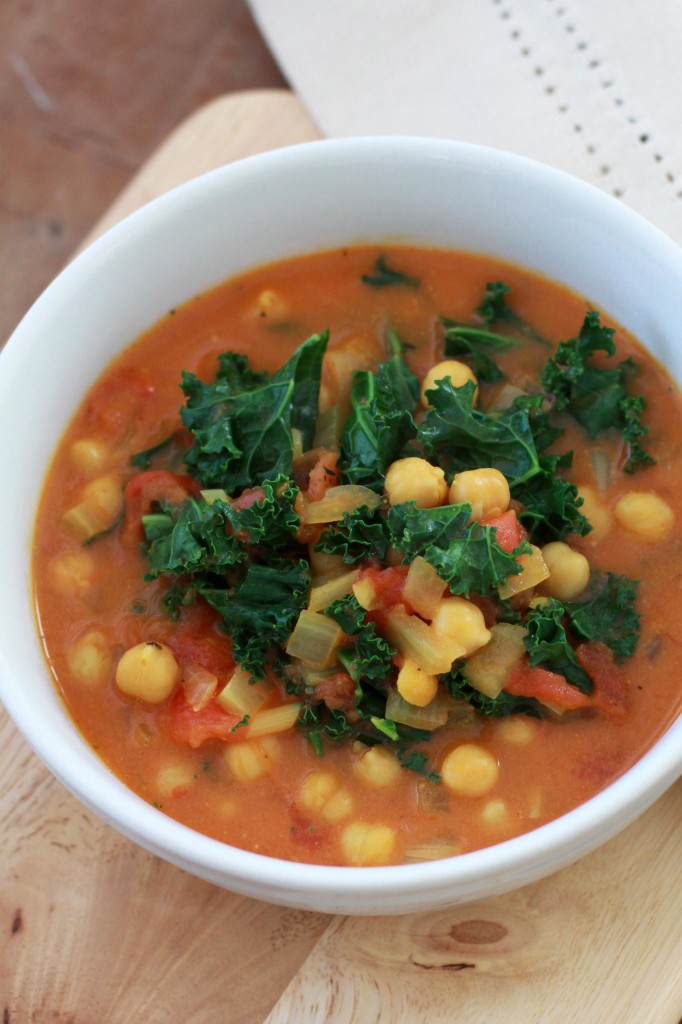 I left cookbook club this month feeling like I had eaten Thanksgiving dinner, though I didn't feel weighed down or gross (albeit a little too full) like I sometimes do over the holidays. The food was nourishing, light and hearty all at once, and I fell in love with Isa's casual and funny way of writing a cookbook.
The Chana Saag with Kale that I made for cookbook club was universally one of the favorite dishes that was prepared, and I couldn't wait to make it again in my own kitchen to share with you. I tweaked the recipe slightly, mainly by adding more kale and slightly different spices to suit my tastes, but the recipe is incredibly forgiving and easy to adapt based on what you have on hand. However, I would strongly suggest not leaving out the lime juice, because the hit of tangy citrus really brings this dish together.

Chana Saag with Kale
This recipe is adapted from a recipe of the same name from Isa Does It by
Isa Chandra Moskowitz
. I fell in love with Isa's version, which calls for kale instead of the more traditional spinach. Kale is heartier and holds up better, which is important for leftovers. Since this makes a lot, there are bound to be leftovers! I like this dish heavy on the kale, but feel free to use less if you aren't a huge fan of kale.
Ingredients
1 tablespoon olive oil
1 medium yellow onion, chopped
2 teaspoons curry powder
½ teaspoon garlic powder
½ teaspoon cumin
½ teaspoon salt (plus more to taste at the end)
¼ teaspoon black pepper
¼ teaspoon garam masala
¼ teaspoon turmeric (optional)
¼ teaspoon ground cayenne pepper, more or less depending on desired heat
1 can (28 oz) whole tomatoes
2 cans (14.5 oz each) chickpeas (garbanzo beans), rinsed and drained
1 can (14.5 oz) light coconut milk
8 cups chopped kale
Juice from 1 lime
Instructions
In large stock pot or Dutch oven, heat oil over medium high heat. Add onion and cook 3 to 5 minutes until lightly browned and softened. In small bowl, combine curry powder, garlic powder, cumin, salt, black pepper, garam masala, turmeric and cayenne. Add spice mixture to onions and cook 1 minute more to toast the spices.
Add in the juice from the tomatoes to deglaze the pan, scraping the bottom and sides of the pot. Crush the tomatoes with your hands as you add them to the pot. Add the chickpeas to the pot along with the tomatoes. Cover and simmer 10 to 15 minutes, stirring once.
Add in the coconut milk and heat through.
Add the kale and cook 5 minutes more or until kale is cooked and softened slightly.