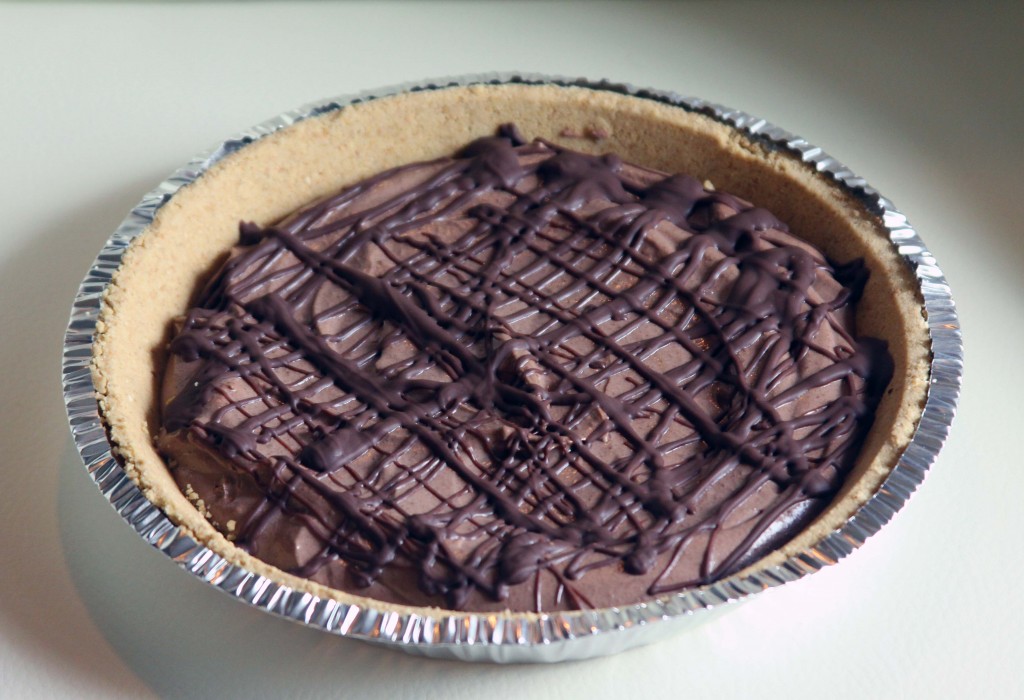 I've been meaning to share this recipe for the longest time but never got around to it. I think what has prevented me from doing so was the ugly photo I took of it, but since the recipe was absolutely fantastic, I'm going to get over the bad photography and just share it with you anyway.
A while back, Joe and I invited our friends Mike and Krista, and their adorable little girl, Ella, over for dinner. I already knew that Mike wasn't a big fan of salad or anything green, but being the veggie lover that I am, I made a salad to go with our meal anyway. I guess that's just the kind of host I am. Tell me you don't like something and I will make it. I'm only partly joking, because when I hear that someone doesn't like vegetables or salad, I see it as a challenge. If you ever find yourself in a similar situation, make this salad. I promise, it can turn even the biggest salad-hater into a die-hard salad freak. It's by far the most popular recipe on Espresso and Cream (it has 124 comments!).
In addition to serving salad, I also made Mike and Krista a chocolate pie filled with tofu. I found the recipe on Chocolate Covered Katie's blog, and was dying to give it a try because it seemed so easy and I loved the fact that it's packed with protein, something most desserts don't typically have. Since I wanted to get a good, honest read on what everyone thought of the pie, I decided to wait until after dessert was over to tell them it was made with tofu. And you know what? Not a single person at the table thought it was a "healthy" dessert in any way, shape or form. Even little Ella asked for more! So, if you're looking for an easy, quick dessert to make for guests, I'm begging you to give this a try.
Healthier Mint Chocolate Pie
Recipe slightly adapted form Chocolate Covered Katie 
Ingredients
*1 purchased graham cracker pie crust
*1 package silken firm tofu (make sure it's silken, not just firm tofu!)
*1 teaspoon cocoa powder
*1 teaspoon peppermint extract
*2 tablespoons milk of choice
*Pinch of salt
*10 oz. milk chocolate chips (about 1 1/3 cups or so), melted
*2 packets stevia granulated sweetener (optional, for those who like the pie on the sweeter side)
*Additional melted chocolate for drizzling (optional)
Instructions
*In a food processor, blend the tofu until fairly smooth. Add in the cocoa powder, peppermint extract, milk, salt, melted chocolate and stevia, if using, and process until smooth and creamy. Pour into the graham cracker crust and drizzle with additional melted chocolate, if desired. Refrigerate for at least 2 hours or until firm. Makes 8 servings (or six, if you're like us!)
Happy Baking!
Madison