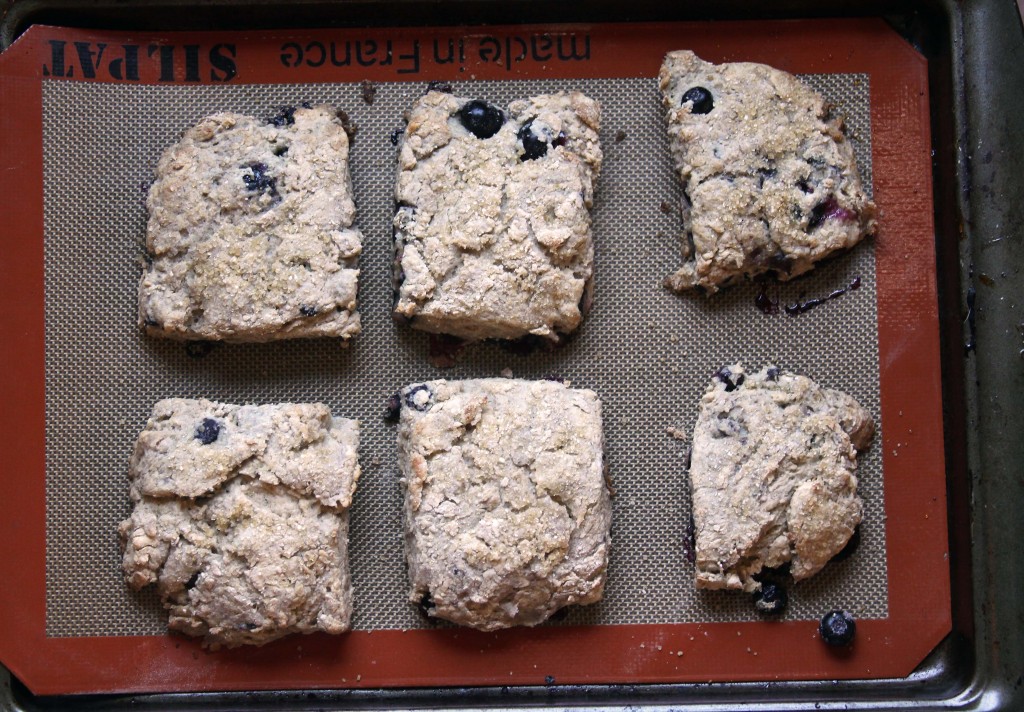 Can we talk about blueberries for a little bit? I want to love fresh blueberries, I really do, but I just don't go crazy for them like I do raspberries, blackberries or strawberries. I frequently buy fresh blueberries at the store when they're on sale, hoping I'll want to throw them into my morning oatmeal or eat them atop yogurt, but they always just end up rejected in the back of my fridge. But this time, instead of letting those poor little blueberries go to waste, I put them to use in these light and airy scones.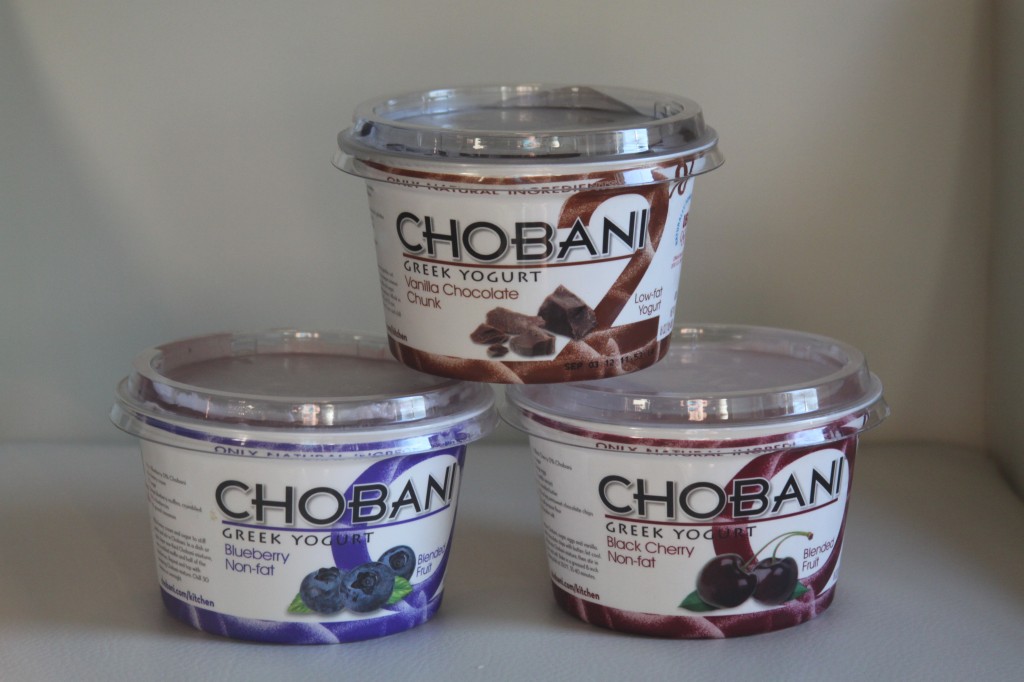 In addition to having blueberries that needed to be used, I also had a surplus of creamy Greek yogurt. On Monday Chobani was kind enough to send me a case full of their new Chobani Greek Yogurt Blends. If you've ever eaten Chobani, you know that their flavored Greek yogurt has the fruit and flavoring at the bottom of the cup, underneath the plain yogurt base. The new blends have the fruit blended into the yogurt itself and comes in 16 ounce containers. Since I always stir the fruit at the bottom into the yogurt before eating it, I liked that the blends made for one less step between me and eating my yogurt. Chobani has also offered to send a case of their new blends to one lucky E&C reader. See the bottom of the post for giveaway details!
Inspired by this recipe from Chocolate & Carrots, its by far one of the best scone recipes that has ever come out of my oven. Unlike the dry rocks you buy at most coffee shops, these scones are moist, lightly sweet and packed with bright blueberry flavor. Made with a combination of all-purpose and white whole wheat flour, they have just enough density to them to taste substantial. I, of course, thought they tasted fantastic with a thin smear of almond butter atop the warm scones, but butter or whipped cream would be equally delicious.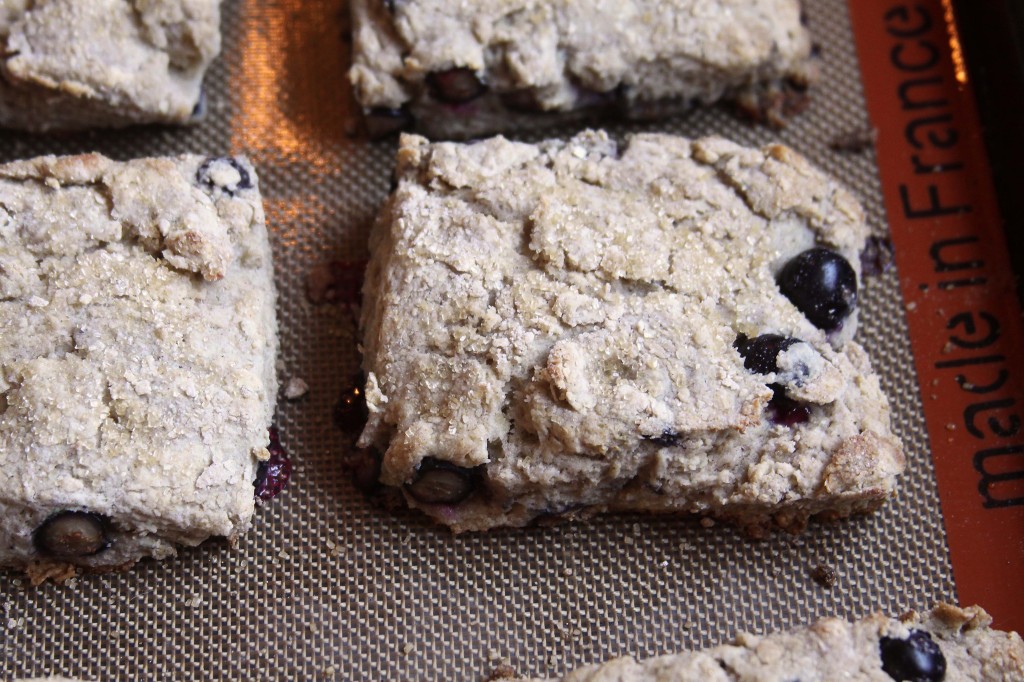 GIVEAWAY INFORMATION: For a chance to win a case of the new Chobani Blends (six 16-ounce containers!), leave a comment below telling me what Olympic sport you wish you could compete in. The giveaway is open from now until Sunday, August 5th at 10 p.m. I'll announce the winner on Monday!
Blueberry-Greek Yogurt Scones
Ingredients
*1 1/3 cups all-purpose flour
*2/3 cup white whole wheat flour
*1 tablespoon baking powder
*1/3 cup granulated sugar
*1/2 teaspoon cinnamon
*Pinch of salt
*5 tablespoon unsalted butter, cut into pieces
*1/2 cup blueberry-flavored Greek yogurt (I used Chobani Blueberry Blended Yogurt)
*1/2 cup milk
*1 cup fresh blueberries
*Coarse sugar for dusting (optional)
Instructions
*Preheat oven to 425°F. Line a baking sheet with parchment or a nonstick silicone baking sheet. Set aside.
*In a bowl, combine the flours, baking powder, sugar, cinnamon and salt. Stir to combine. Cut in butter with a fork or pastry blender until the mixture forms a coarse meal. Add in the yogurt, milk and blueberries. Stir until mixture just holds together. Turn onto a lightly floured surface and form into a rectangle about 1/2 inch thick. Cut into six to eight square scones. Transfer to the baking sheet. Sprinkle with the coarse sugar. Bake for 15 minutes, or until lightly golden brown around the edges.
Happy Baking!
Madison