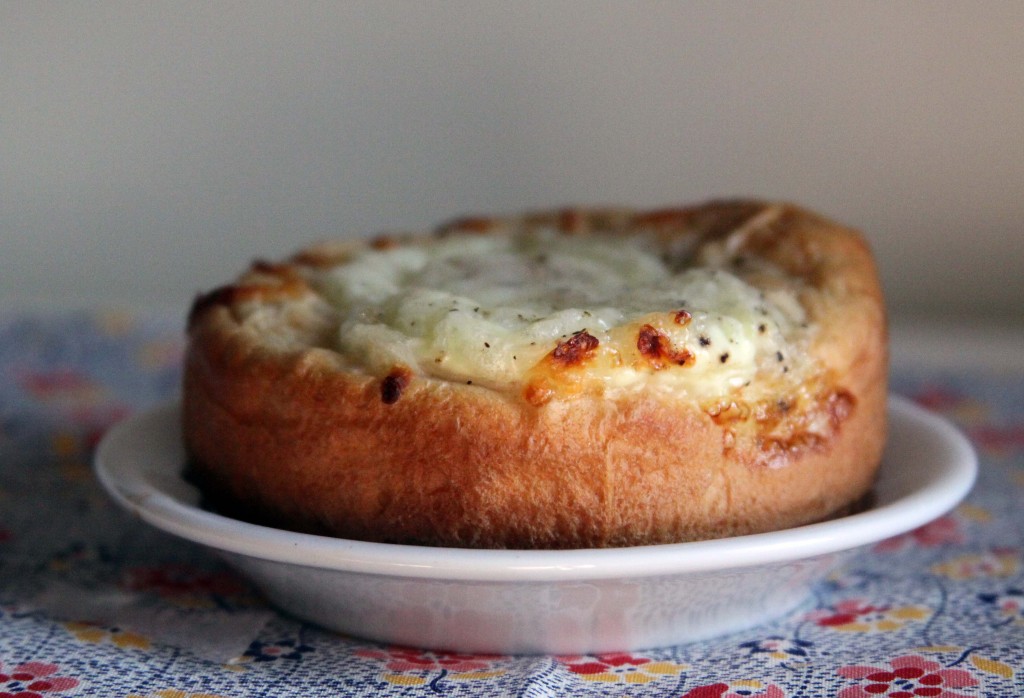 Happy Monday, everyone! Joe and I are officially on vacation and enjoying some much-needed time away from work and real life. I, however, am blogging while on vacation because, well, when I think about things I love to do with my free time, blogging totally makes the list. Thank you to everyone who entered the Chobani giveaway! I loved hearing what everyone would do if they were to compete in the Olympics. And I'm happy to know I'm not the only person who is glued to the television. The winner of the giveaway is Cassandra! Send me an email (madisonjanemayberry@gmail.com) and I'll have Chobani send you your yogurt!

Let's make a turn and talk easy breakfast ideas for a bit! I can't believe I haven't shared this little recipe with you until now. It's one of Joe's favorite breakfasts and I love it because it's incredibly easy and makes very little mess in comparison to regular egg dishes like egg bakes, scrambled eggs and fried egg sandwiches. These little egg-stuffed biscuits are also great for feeding a group, which can be challenging at breakfast.
Although they aren't exactly health-food, they do have plenty of protein and a lot less sugar than some of those jumbo coffee shop pastries you might be tempted to grab when you're short on time. And the method couldn't be easier. Press a biscuit into a jumbo muffin cup, crack an egg into the center of each biscuit cup, bake, top with a little cheese, bake some more and done! It's amazing how perfectly cooked the egg gets while managing to not over-cook the biscuit surrounding it. Next time you're looking for a quick breakfast idea, give this method a try!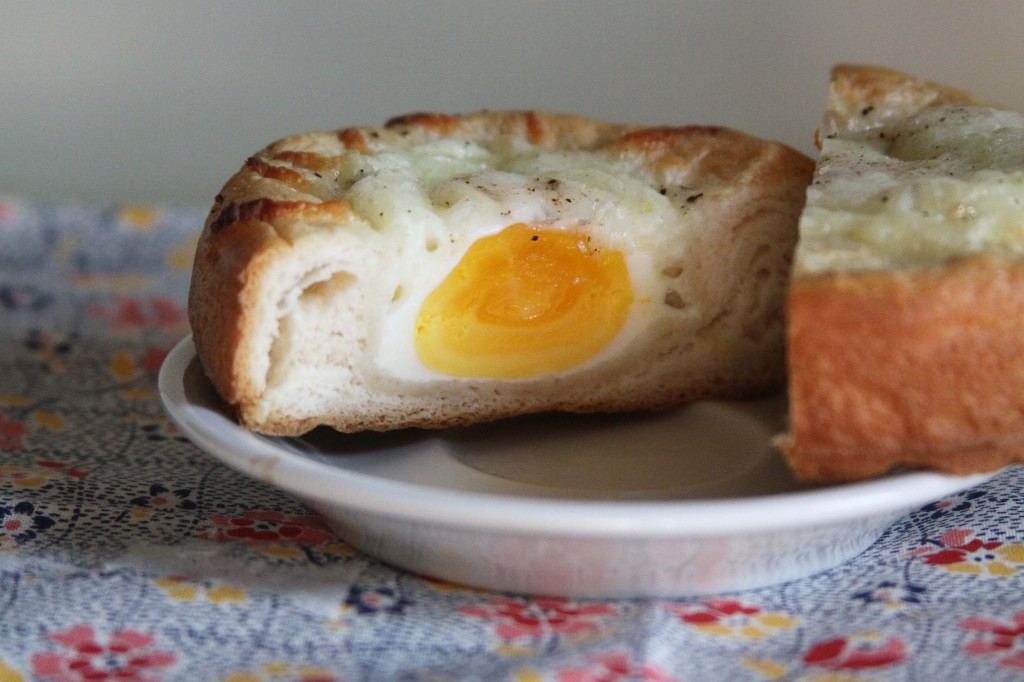 Baked Egg Biscuit Cups
Ingredients
*6 Pilsbury Grands Flaky Layers Biscuits
*6 large eggs
*2 ounces shredded sharp cheddar cheese
*Salt and ground black pepper
Instructions
*Preheat oven to 375°F. Lightly grease 6 jumbo muffin cups. Press the unbaked biscuit dough into the bottom and up the sides of each of the jumbo muffin cups. Break and egg into the center of each. Place in the oven and bake for 20 to 25 minutes, or until the whites of the eggs are no longer soft and glossy. During the last 2 to 3 minutes of baking, top with cheese and continue to bake until egg is cooked and cheese is melted. Remove from oven and sprinkle with salt and ground black pepper. Serve immediately. Makes 6 servings
Happy Cooking!
Madison