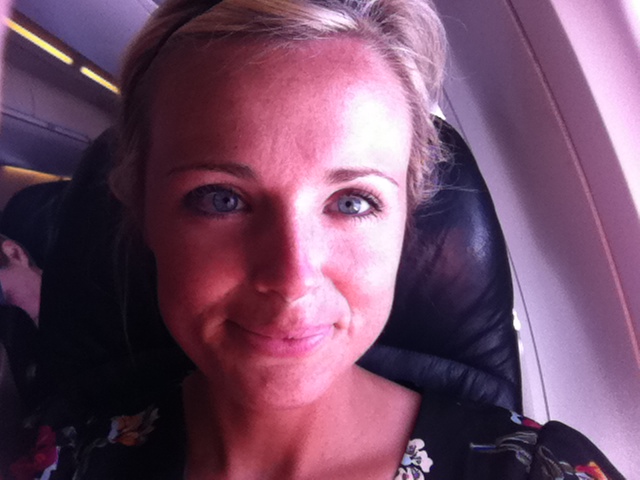 In last week's No Fat Talk Tuesday, I talked about voicing and writing down the things that do not define us. Lies we believe about ourselves, our bodies, our abilities and our value. When I really meditate on it, there are a lot of lies I believe and a lot of things I think would bring me happiness, only to find out that those things don't bring lasting fulfillment of any kind. For the longest time, I, like many women, fixated on my weight. Although I've gotten a lot better, I was still hanging on to the belief that if I lost 5 pounds my body would be at an idea weight and I would be so much happier.
Because of the stress of the past couple weeks, I accidentally lost those last 5 pounds, plus a couple more. I had reached that magical number in my mind, yet nothing was different. Sure, my clothes were a little looser, but that's about the extent of the change I felt. So often in life, I think we tend to focus our time and energy fixated on one particular thing we think will bring us lasting joy and happiness because it's easier than focusing on what is inside our hearts and minds that might be in need of changing. If I lost 5 pounds, had longer hair, a different work schedule, a nicer house, more friends. And yes, some of those things might be important, but what God's really interested in is getting to our hearts and refining us into the people he wants us to become.
Lately, the Lord has been showing me the truth of who I am in Christ. Of what defines me as a person and gives me value on this earth. I've been reading through the Bible, finding greater understanding of God's heart toward us and what he wants for us and our lives. It's amazing how filled the Word is with affirmations of our value in Christ and our identity in Him. Here are a few I felt spoke to me:
John 1:12: "To all who received him, to those who believed in his name, he gave the right to become children of God."
John 15:15″ "I no longer call you servants, because a servant does not know his master's business, instead I have called you friends, for everything I have learned of my Father I have made known to
you. You did not choose me, but I chose you and appointed you to go and bear fruit – fruit that will last."
Philippians 1:6: "…being confident of this, that he who began a good work in you will carry it on to the completion until the day of Christ Jesus."
2 Timothy 1:7: "For God did not give us a spirit of timidity, but a spirit of power, of love and of self discipline."
Romans 8:28: "And we know that in all things God works for the good of those who love him, who have been called according to his purpose."
Ephesians 1:7-8: "In him we have redemption through his blood, the forgiveness of sins, in accordance with the riches of God's grace that he lavished on us with all the wisdom and understanding."
I found this site was a great resource of verses that talk about our identity in Christ. Once you've written down what doesn't define you, it's amazing to let the Word of God come into your heart and mind and tell you what does define you. For me, that's my identity as God's child, filled with value and worth not for what I've done or will do but because of who I am in Him.
Happy Tuesday!
Madison