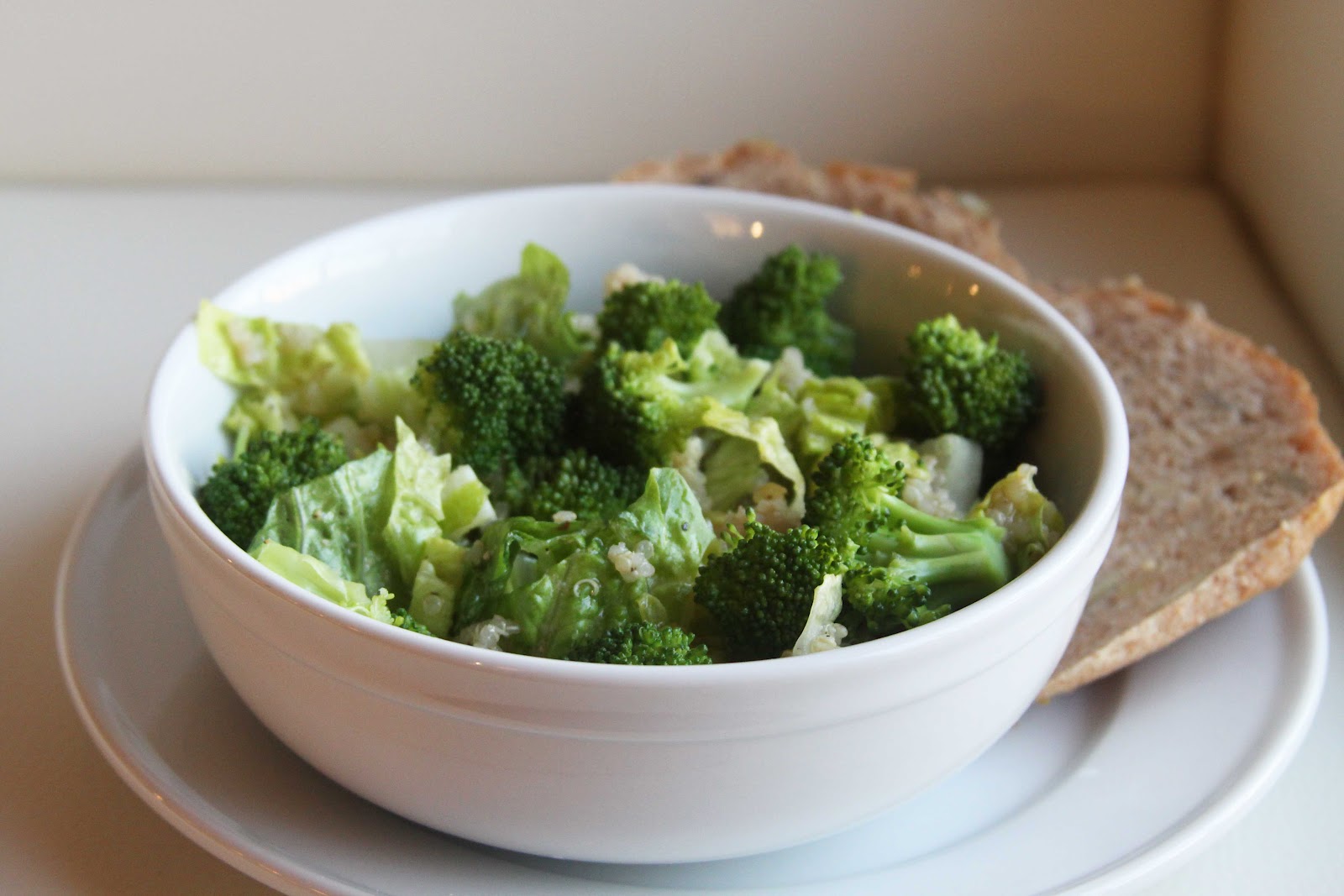 Last week when I posted this salad that I take to lunch each week, lots of you responded saying you wanted to see more lunch ideas on Espresso and Cream. Sometimes my lunches are just a random assortment of whatever is left in the fridge, but other times I take a few extra minutes to prep something more reminiscent of a meal.
One of my favorite strategies for lunchtime success is to prepare a large batch of whole grains at the beginning of the week to go in lunches in the days to come. Quinoa, brown rice and whole wheat pasta are my personal favorites because they're so easy.
 Here's a look at what I ate this week! It was filling, veggie-packed and healthy. Though if I made it next time, I would suggest crumbling a bit of feta cheese atop the salad before serving, since feta makes almost anything better.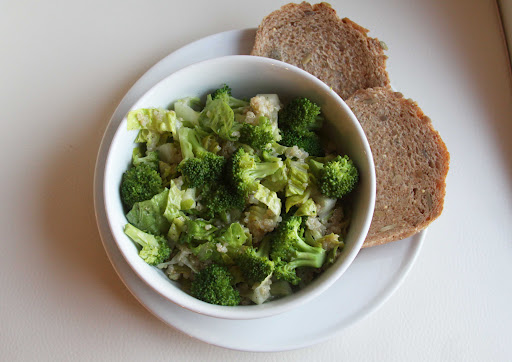 Quinoa Salad with Broccoli
Ingredients
*1/2 cup cooked quinoa
*1 to 1 1/2 cups shredded Romaine lettuce
*2/3 cup steamed broccoli florets
*2 tablespoons Ken's Steak House Light Caesar Dressing
*Salt and ground black pepper
*2 slices whole wheat toast (optional but highly recommended)
Instructions
*Toss the quinoa, lettuce and broccoli together in a travel storage container. Just before serving, toss with the dressing and sprinkle with salt and ground black pepper. Serve with the toast. Enjoy!
Madison