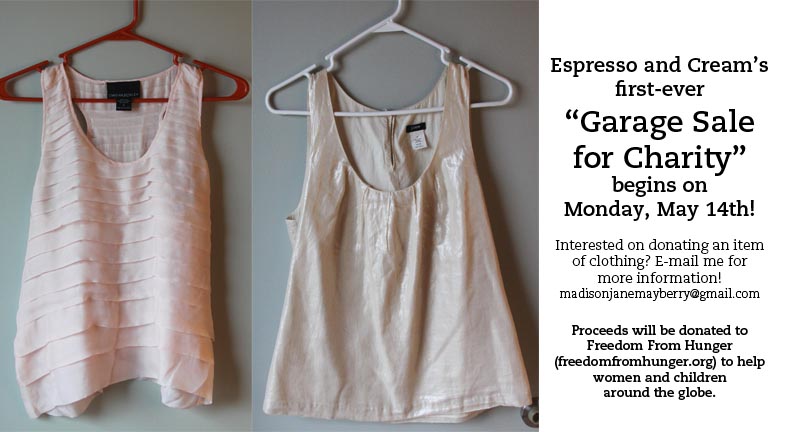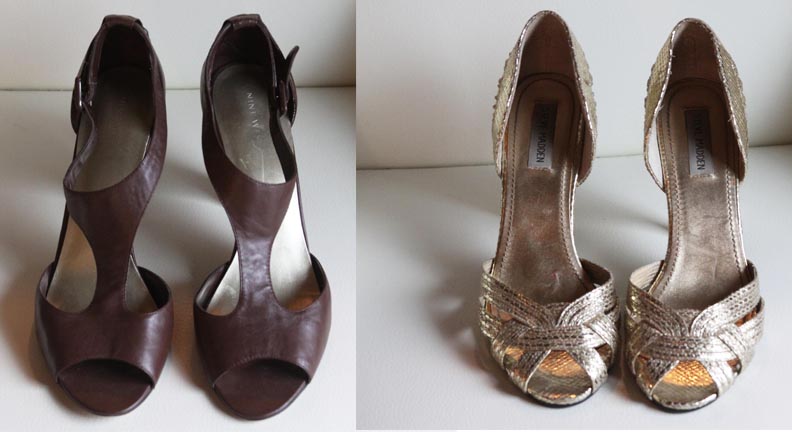 Twice a year, I go through my closet and do a little sorting and purging. I get rid of old items I haven't worn in the past year and bring them to my local consignment shop or Goodwill, depending on the condition they are in. This spring I wanted to do things a little differently. Most of the clothes I was thinking of getting rid of were in great shape, some had hardly been worn more than a few times (I have a bad habit of buying shoes I think I can squeeze my feet into but can't), so it seemed a shame to just give them away. 
So this year, I thought it might be fun to host an online "clothing sale" where the proceeds of the sale go to a charity organization. Freedom From Hunger is a great organization that helps to keep women and children around the globe from going hungry. You can find out more about them by visiting their site, freedomfromhunger.org.  
Want to be a part of the clothing sale? Well here's how you can be a part of it!
 1. Make a donation. I will be collecting photos of items from my own closet, as well as items from yours, and putting the items up for sale on Ebay where people will be able to bid on them. If you think you have something that might be a good fit for the sale, shoot me an e-mail (madisonjanemayberry@gmail.com) and let's chat. The bidding will begin on Monday, May 14 and go through the week.
2. Buy something! As mentioned above, the items will be going up on Ebay on Monday, May 14 with 100% of the proceeds going to Freedom From Hunger. You get a great new item for your closet and you'll help feed the hungry at the same time. A total win-win!
Have a great weekend, everyone!
Madison