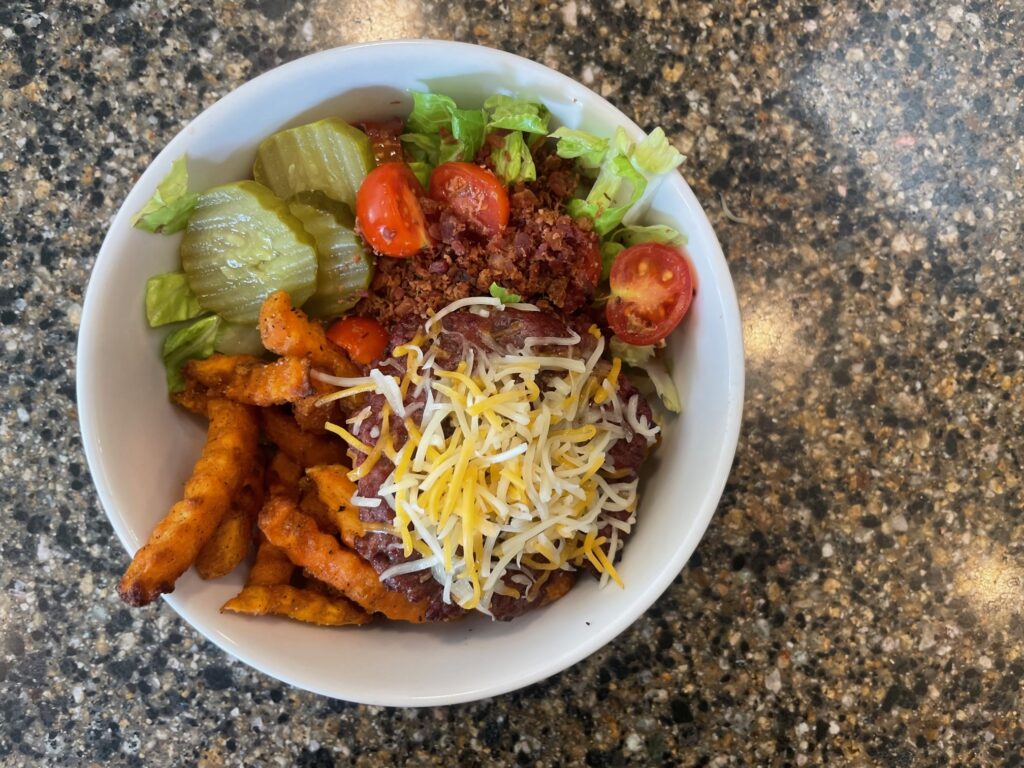 Hi, friends! We are back into the swing of regular life over here with school starting for three of our four kids and our regular childcare rhythm going. That also means sports and activities are starting to ramp up and our evenings will be getting a bit busier as we head into fall.
This recipe is more of a "no recipe recipe" (admittedly, one of my fave kinds!) but has been a hit at our house with both adults and kids. It's easy to prep ahead of time and then everything is ready to cook/throw together in about 15 minutes flat.
These Burger Bowls are always a favorite at our house. The original inspiration came from the way I order my burgers when we eat out – which is wrapped in a lettuce bun. But for ease at home, serving over a bed of lettuce in a bowl is just easier. Plus, I love starting with a few extra veggies as a base for my burgers. It pairs so well with the sweet potato fries.

PS: If you do make this for your family, be sure to tag me over on Instagram @espressoandcreamblog so I can see!
Burger Bowls
Layer together….
-Bed of chopped lettuce
-Burger patties
-Alexia sweet potato fries (cooked in the air frier for ultra crispiness!)
-Pickles
-Tomatoes
-Crumbled bacon or bacon bits
-Drizzle with ketchup and mustard and enjoy!