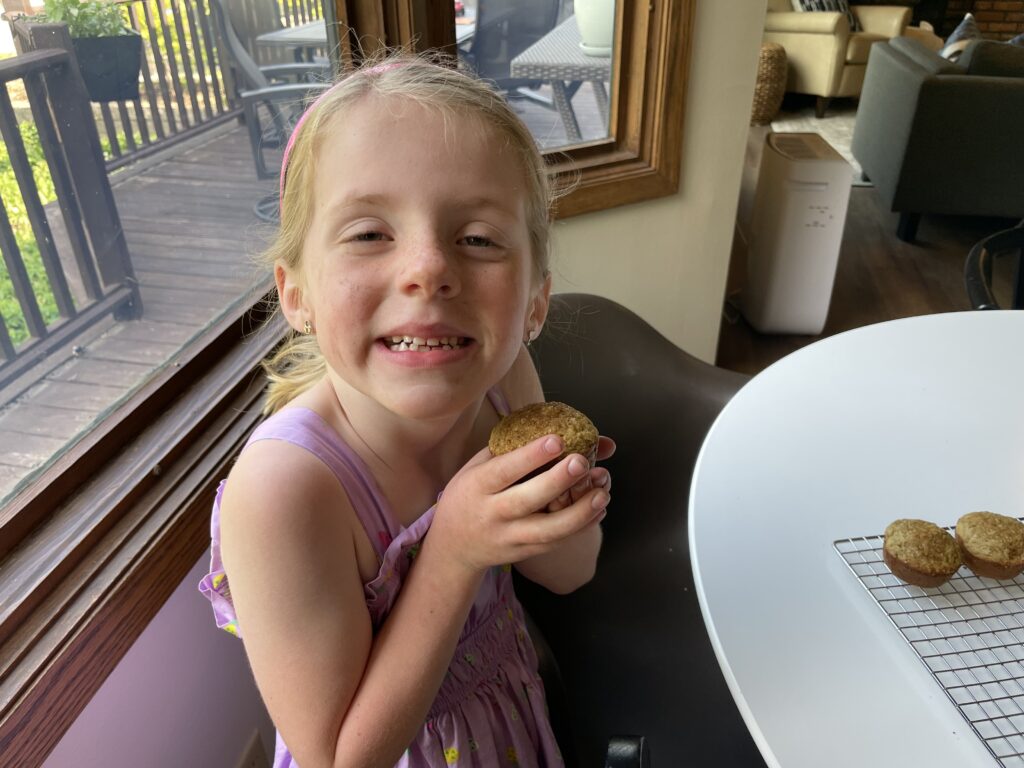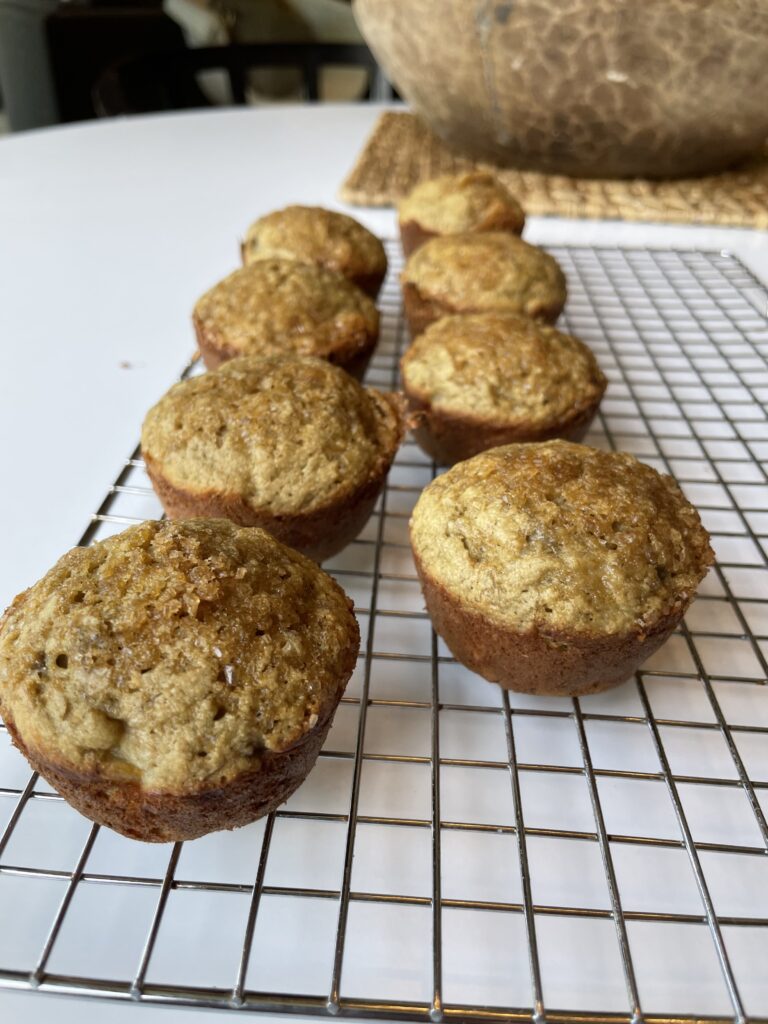 Muffins are a family staple food in our house. My family all loves muffins and I find that a batch usually lasts no more than one or two days before they are gone. Banana muffins are a staple because we almost always have leftover bananas at the end of the month and bananas are so dang affordable.
These banana muffins are low in added sugar, easy to pull together in just a few minutes and incredibly tasty. You can buy pre-made oat flour or make your own easily in a high powered blender or food processor. I love knowing that my kids are getting a healthy breakfast, and I love just as much the fact that I can make these before they get up or the night before which makes kitchen clean up a breeze!

Oat Flour Banana Muffins
Ingredients
3 very ripe bananas, mashed
3 large eggs
1/2 cup brown sugar
2 cups oat flour
1 teaspoon cinnamon
1 teaspoon baking soda
1/2 teaspoon baking powder
1/2 teaspoon salt
Coarse sugar for dusting on top, if desired

Directions
Heat oven to 350°F. Spay muffin tin with nonstick cooking spray. Set aside.

In a large mixing bowl, combine the bananas, eggs and brown sugar. Stir until well combined.

In a second bowl, combine the oat flour, cinnamon, baking soda, baking powder and salt. Stir until well combined.

Add dry ingredients to wet ingredients and stir until combined. Spoon into muffin tins and bake 15 to 18 minutes or until a toothpick inserted into the center comes out clean. Cool 5 minutes. Remove from muffin tin and cool on wire cooling racks.