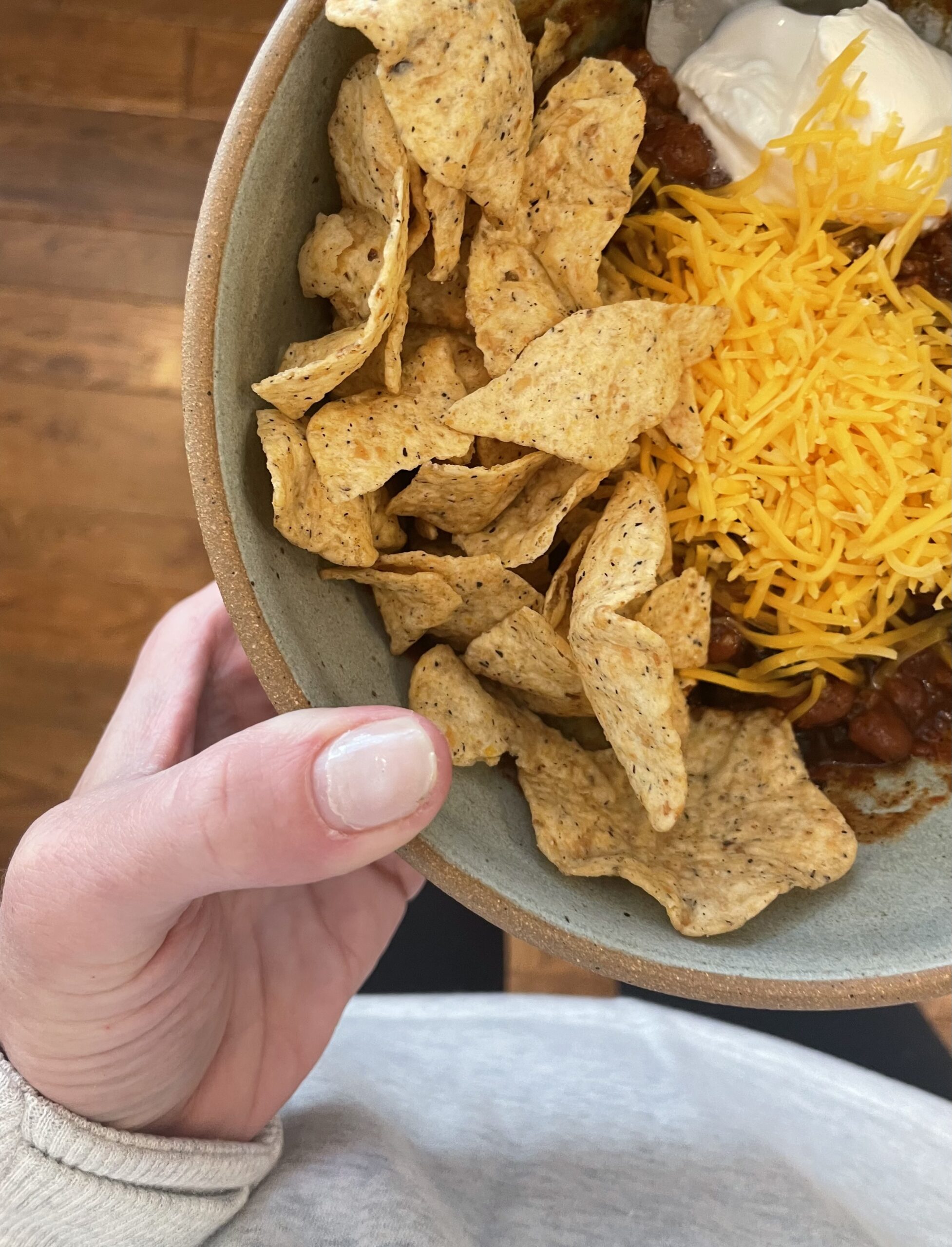 I realized today that the chili recipe I make nearly weekly in the fall and winter months doesn't even have a place on the blog! I have some VERY dated chili recipes but this has been a recipe that's evolved over time and become what it is today.
It's my go-to. The BEST easy chili ever! If you're in need of a recipe to make your go-to recipe, this one is it.
Easy Weeknight Chili
Ingredients
1 lb. lean (at least 85%) ground beef
1 can (28 oz.) crushed tomatoes
2 cans (15 oz. each) chili beans in sauce (I use Mrs. Grimes)
1 can (15 oz.) black beans, rinsed and drained
3 tablespoons chili powder
1 tablespoon brown sugar
1 teaspoon cumin
1/2 teaspoon onion powder
1/2 teaspoon salt
1/2 teaspoon smoked paprika
Directions
In a large stock pot over medium high heat, brown the ground beef and drain. Add in the crushed tomatoes, chili beans, black beans, chili powder, brown sugar, cumin, onion powder, salt and smoked paprika. Stir until well combined. Cover and cook on LOW heat 30 minutes or until heated through and flavors are well blended.
Alternately, you can place in a slow cooker on LOW until you wish to serve.
Serve with shredded Cheddar cheese, sour cream and chips, if desired!