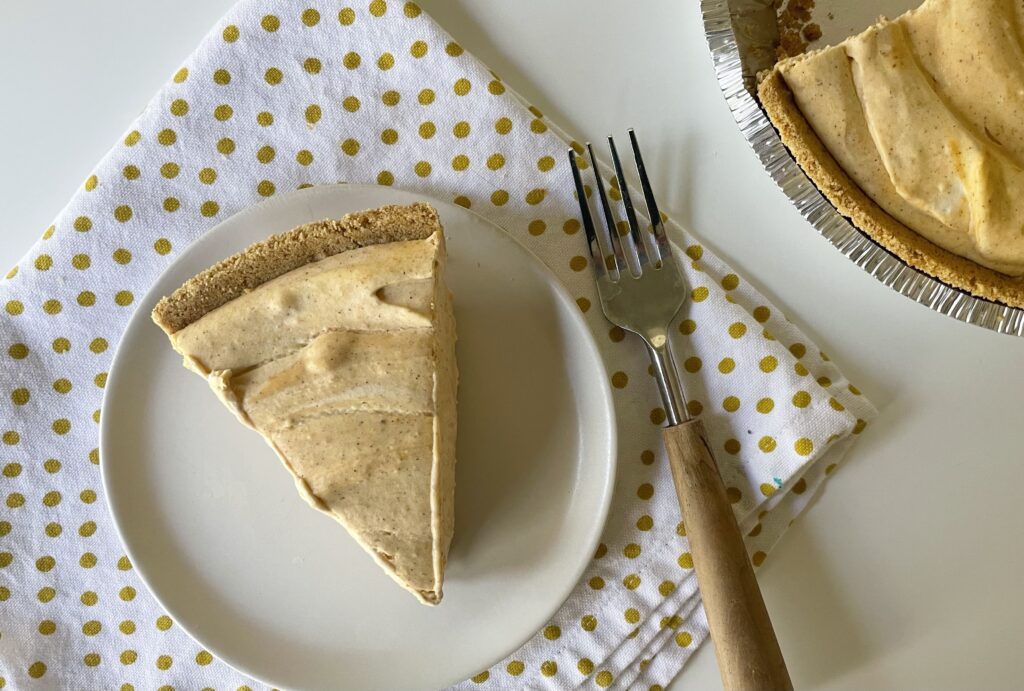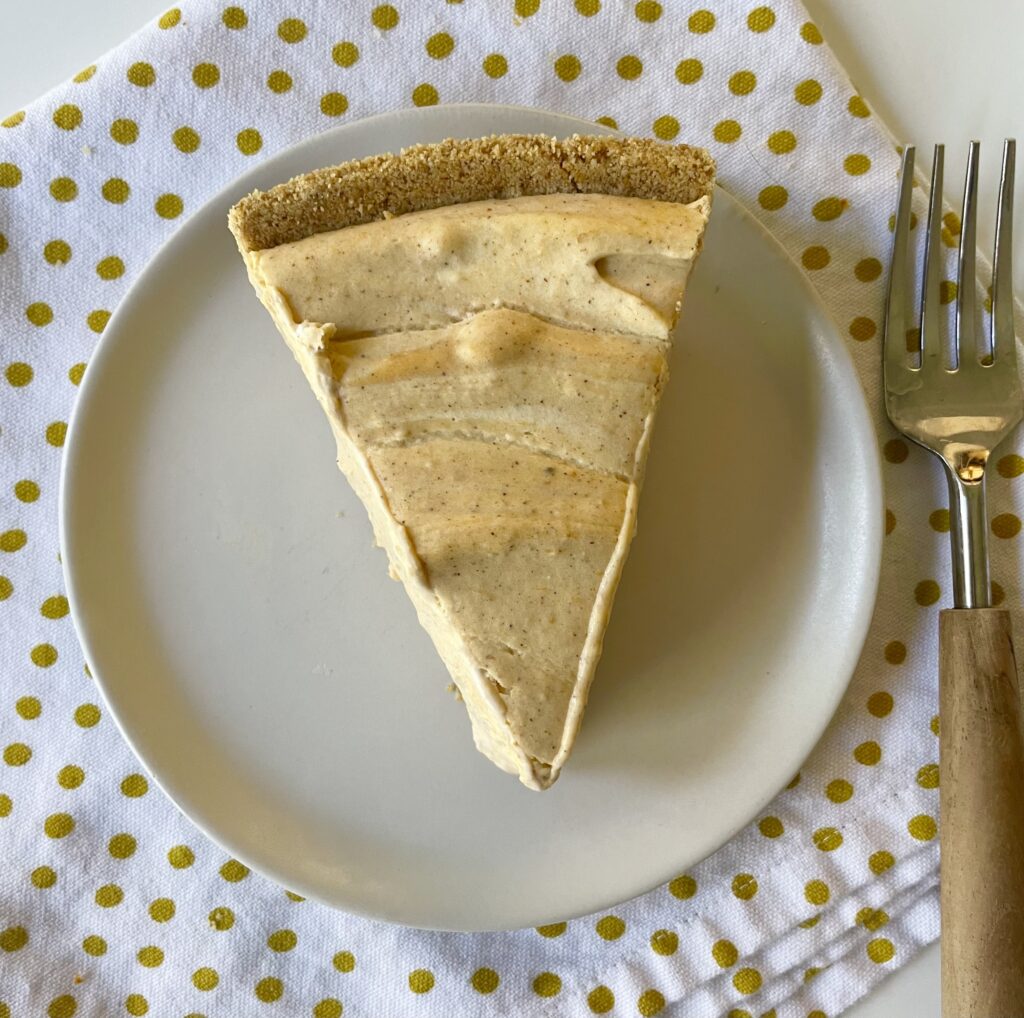 Hi, friends! Checking in today with a pie recipe to share as we head into the month of November. This Pumpkin Cream Cheese Pie is the perfect pie for those who are novice pie bakers, who don't care to turn on the oven or who want pumpkin pie with a sweeter and more dessert-like taste and texture.

It can be made with just a couple ingredients and a few minutes time. Just mix everything together and pop it in the fridge until it sets up. Then cut into slices to serve!
Ingredients
1 pre-baked graham cracker pie crust
8 oz. cream cheese, softened
1/2 cup powdered sugar
1 cup (8 oz.) pumpkin puree
1 teaspoon vanilla extract
1 teaspoon cinnamon
1 cup heavy cream
Directions
In a large bowl of an electric mixer, beat cream cheese until smooth and creamy. Add in the powdered sugar, pumpkin puree, vanilla, and cinnamon and beat until well combined. Set aside.
In a second bowl with an electric mixer, add the heavy cream to the bowl and beat on HIGH 1 to 2 minutes or until stiff peaks form. Gently fold in the whipped cream into the pumpkin mixture. Pour mixture into the pie crust.
Refrigerate at least 8 hours until mixture is firm and cuts easily with a knife.