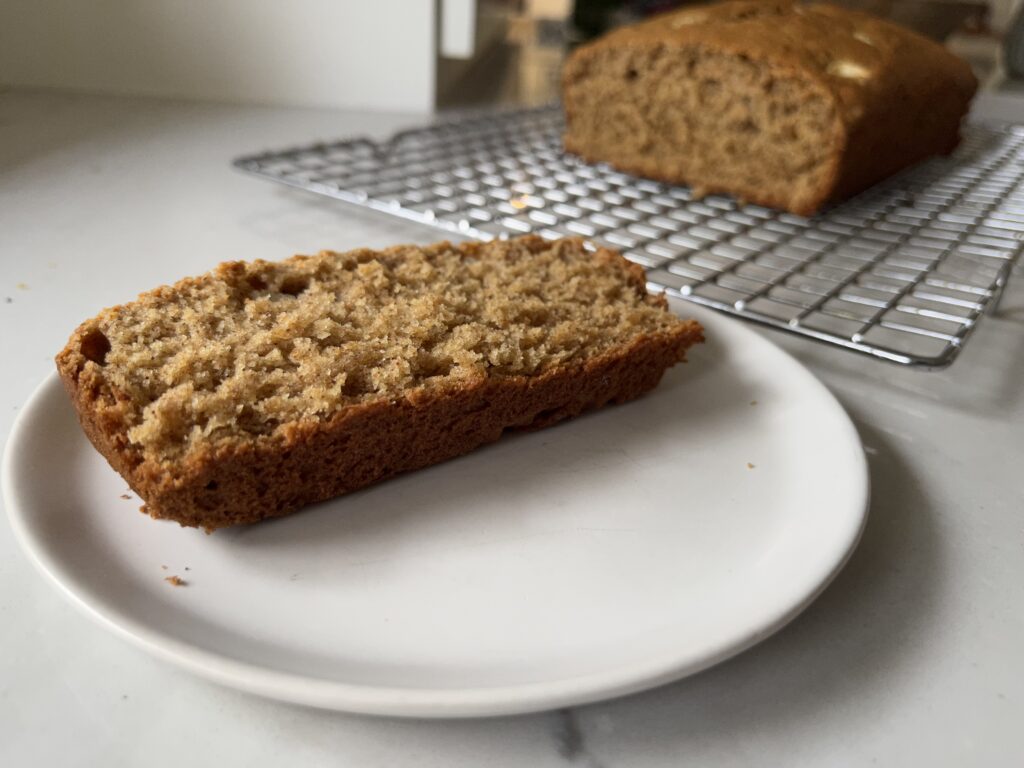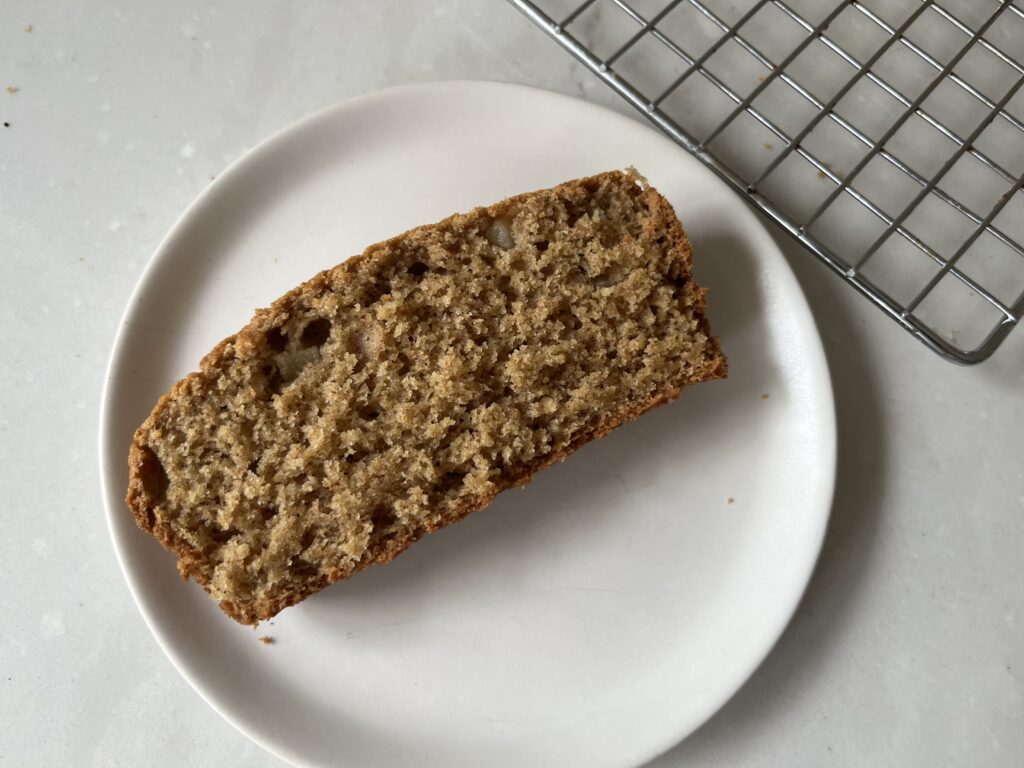 Sometimes a recipe from my own blog archives comes to mind to make. That was the case with this Whole Wheat Cinnamon Applesauce Loaf! It's been years since I've made it, but when it came to mind this weekend, I had to get out the ingredients and toss it together.
It's a good thing we did because it was gone in about 12 hours – the kids couldn't get enough! We smothered it in butter, of course, and they asked me to make another loaf today. Joe did, too, because he didn't even get a slice of the first loaf.
I love that it's only very lightly sweetened, unlike some other breads that contain a lot of sugar. This really does feel like something that can be used as a breakfast baked good you can feel good about.
Whole Wheat Cinnamon Applesauce Loaf
Ingredients
1 stick butter, softened
1/2 cup sugar
1 large egg
1 cup all-purpose flour
1 cup whole wheat flour or whole wheat pastry flour
3 teaspoons baking powder
1/2 teaspoon baking soda
1 teaspoon ground cinnamon
1/4 teaspoon salt
1 cup unsweetened applesauce
1/2 cup peeled, chopped Granny Smith apples (cut into small bite-sized pieces)
Preheat oven to 350°F. Lightly grease a 9×5-inch loaf pan. Set aside.
In a large bowl with an electric mixer, beat together the butter and sugar until well combined and fluffy, about 1 to 2 minutes. Beat in the egg until well combined.
In a large bowl, combine all purpose and whole wheat flour, baking powder, baking soda, cinnamon and salt. Add in flour mixture and applesauce to butter mixture and beat until combined. Fold in the apples.
Transfer mixture to baking pan. Bake 45 to 55 minutes or until a toothpick inserted into the loaf comes out clean. Cool 10 minutes in pan before removing from pan and cooling on wire cooling rack.