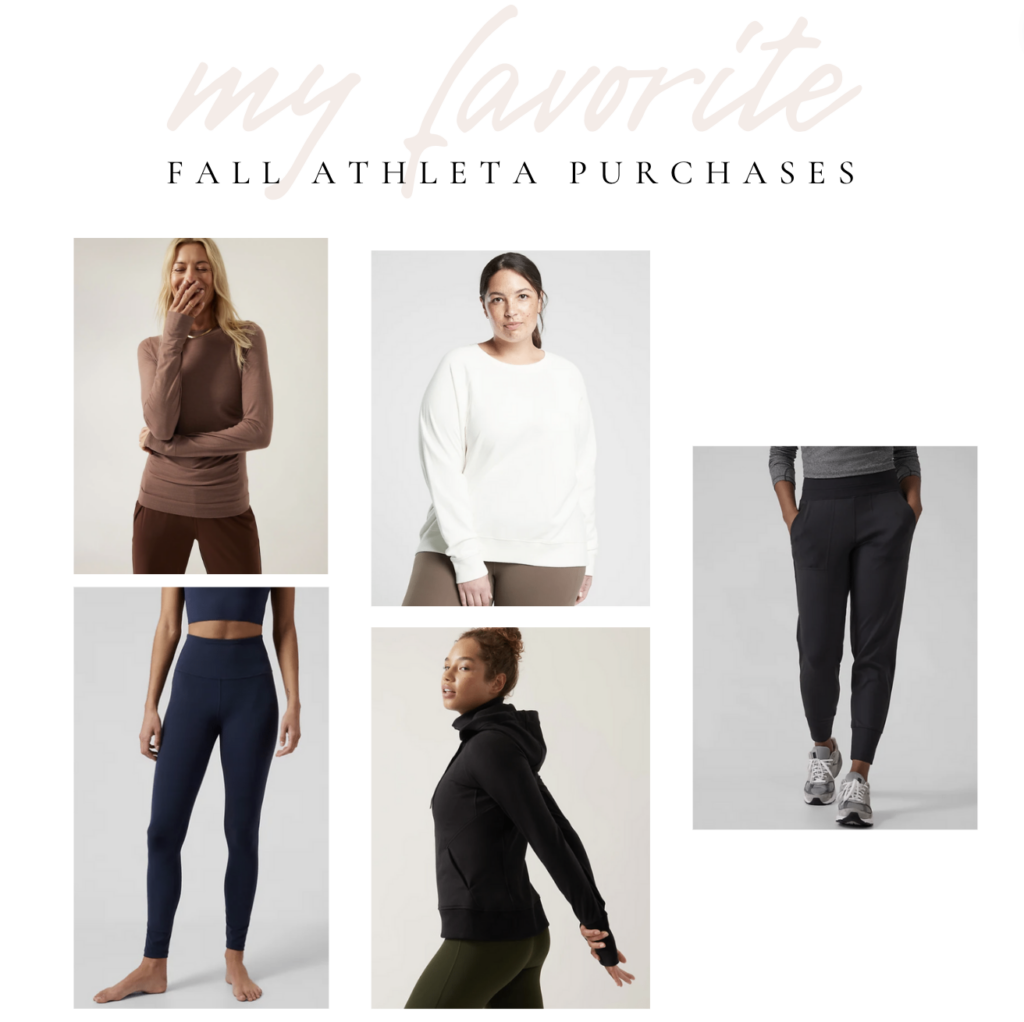 One of my favorite activewear brands is Athleta. I LOVE their commitment to being a B Corp and the quality of their clothing. I've had many of my Athleta clothing items for years and they still look and fit great. Here are a few of my favorite items (some new and some very loved) as we head into the cooler months…
Foresthill Seamless Top
I have this in multiple colors and LOVE it for both working out and for athleisure looks. It can be dressed up or down. I do recommend sizing up unless you like tops to be fairly snug.
Sundown Sweatshirt
This sweatshirt is the perfect soft and lightweight sweatshirt! A great transition piece into the cooler fall months.
Venice Jogger
These are the perfect joggers. They are made out of a material that can be dressed up or down and are both comfortable yet flattering.
Triumph Hoodie
This has been a favorite of mine years after years. I've had a couple different Triumph hoodies over the years and continue to love them.
Elation Ultra High Rise Tights
These will be my ride-or-die favorites forever. I love this style and how incredibly comfortable, flattering and supportive they are.