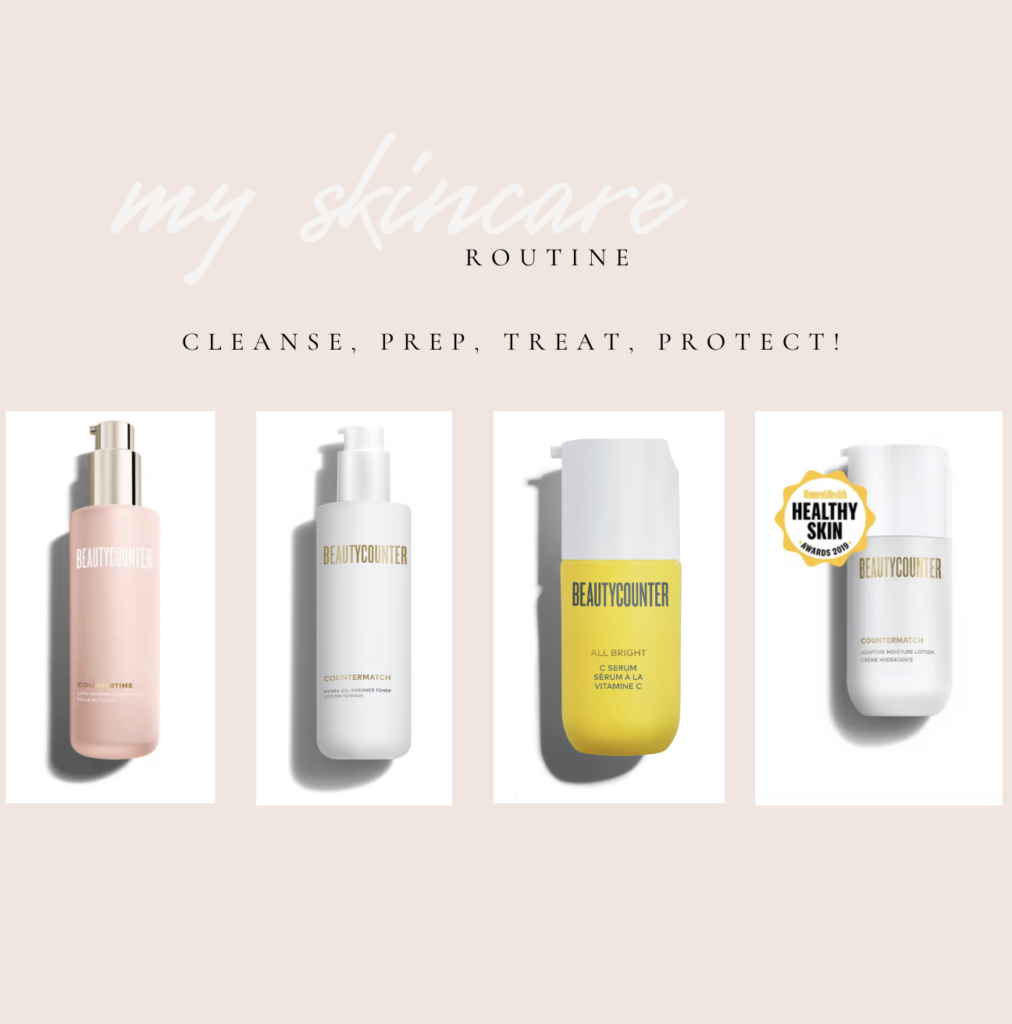 Years ago, I had a goal of developing a "big girl skincare routine." It seemed silly to me when I said it out loud, but I longed to feel better in my skin and enjoy the products I was using. As I went through a series of miscarriages, I also became increasingly interested in making sure my skincare was clean and free of toxins, hormone disrupting ingredients and more.
Over the years of partnering with Beautycounter, I've come to love the straightforward yet comprehensive framework of "Cleanse, Prep, Treat, Protect" that guides Beautycounter's skincare collections and regimens.
Following "Cleanse, Prep, Treat, Protect" has allowed me to build out a skincare routine perfectly designed for my skin and to do the same for my clients.
Curious about what it means to follow a skincare routine like the one I mentioned above? Well, wonder no more! I've got you covered below. I'm walking you through the entire four step process – as well as breaking down all the options Beautycounter offers – in the videos below.
If you've watched those videos and still have questions, I'm always here to help create the best, customized "Cleanse, Prep, Treat, Protect" routine for your specific skincare needs. Simply drop me an email (madisonjanemayberry@gmail.com) any time and I'll be happy to create a routine that works for your skin, budget and time available.

Curious about any of the products I mentioned above? You can always check them all out and shop using the link below!

SHOP BEAUTYCOUNTER