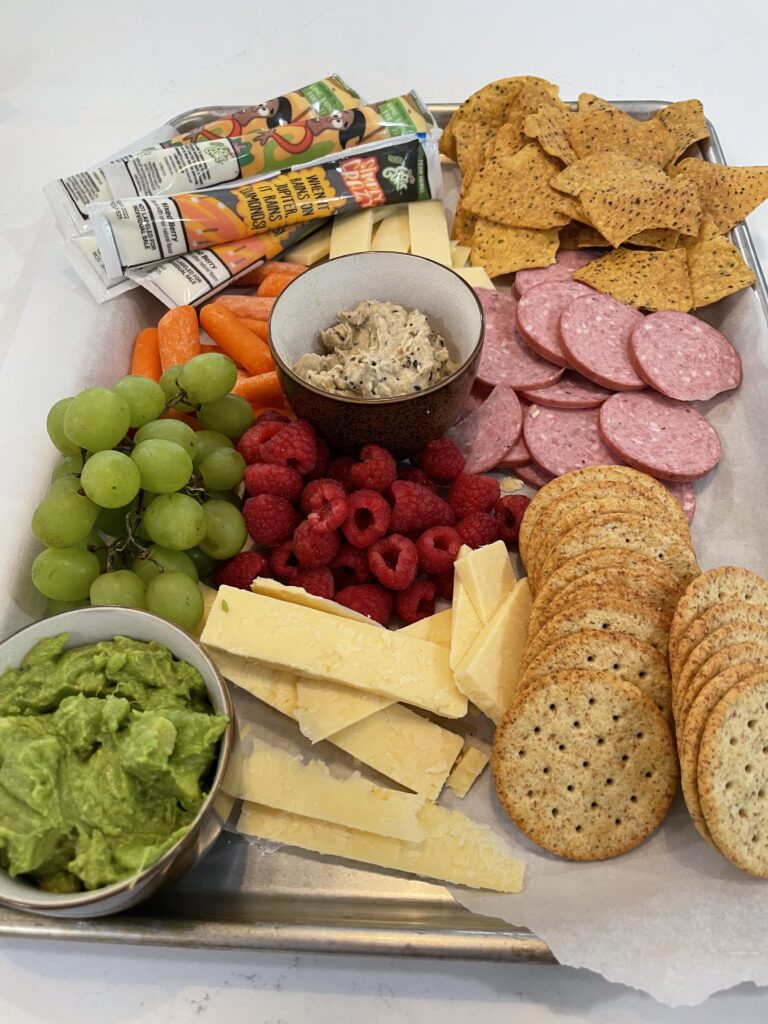 We've gotten into a bit of a summer rhythm of doing "kiddie happy hours" with snack plates pretty enough for adults but made for little eaters to enjoy. I've found that if I can get ahead of the hangry meltdowns things tend to go much better, but if I don't plan ahead, my kids eat junk and fill up on foods that aren't so healthy.

My solution? Kiddie Happy Hour!
Lately I've been lining a large baking sheet with parchment paper for ultra easy clean-up, then filling the sheet with healthy, kid-friendly foods that my kids get excited about and I feel good about them eating. My kids *might* occasionally ruin their dinner with the snack beforehand, but honestly I don't care because I'm putting nourishing foods in front of them rather than junk!

It's also a great way to clean out the fridge by putting the random bits of fruit, veggies, meats and crackers together on a plate.

My kids gather around the table and chow down on the platter while I get to cook dinner and enjoy a (mostly) peaceful and quiet house while they eat.
This has also worked well for s'mores, putting all the items needed on a platter along with wipes for little messy hands, movie night (popcorn and treats platter, anyone?!) and more. It's so versatile and the cleanup is a breeze!