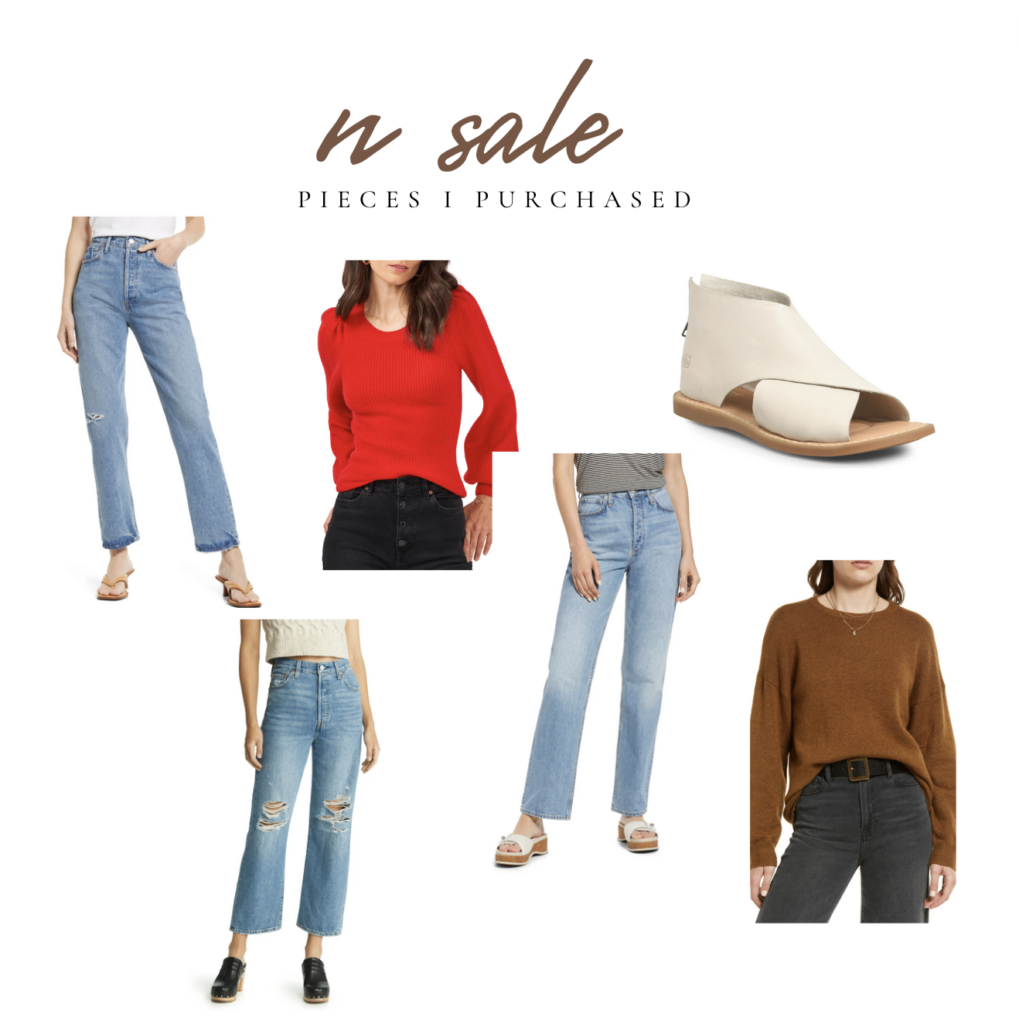 I don't tend to go "all out" for Nordstrom's N Sale, but every year I pick a piece or two that's a bit higher quality/higher price point to invest in at a great price heading into the fall. I love the N Sale for that reason! This year I picked the items listed below, heavy on the jeans (because I need some for fall that fit well post baby) and a couple sweaters along with a pair of shoes that I think will be both comfortable and transition well into fall.
Here are the links to everything I grabbed….

A Golde 90's Pinch Waist Jeans
I have these in two different washes. I LOVE these jeans the most but I'm buying them this time in a size up because I don't have a lot of faith that my favorite pairs will fit. 😉
Rag and Bone High Waist Straight Leg Jeans
These look so cute and were recommended by a few people I follow on Instagram. Going to give them a try as well!
Levi's Ribcage Ripped Ankle Jeans
Another non-stretch, straight leg option that I'm trying out for fall.
Born Sandals
These come in SO many colors and I am super excited about them as a comfortable, versatile shoe.
Balloon Sleeve Sweater
I got this but sized up based on the fit and reviews.
Organic Cotton Blend Crewneck Sweater
I am hopeful this is going to be a comfortable, versatile sweater for fall! Comes in a handful of neutral colors.