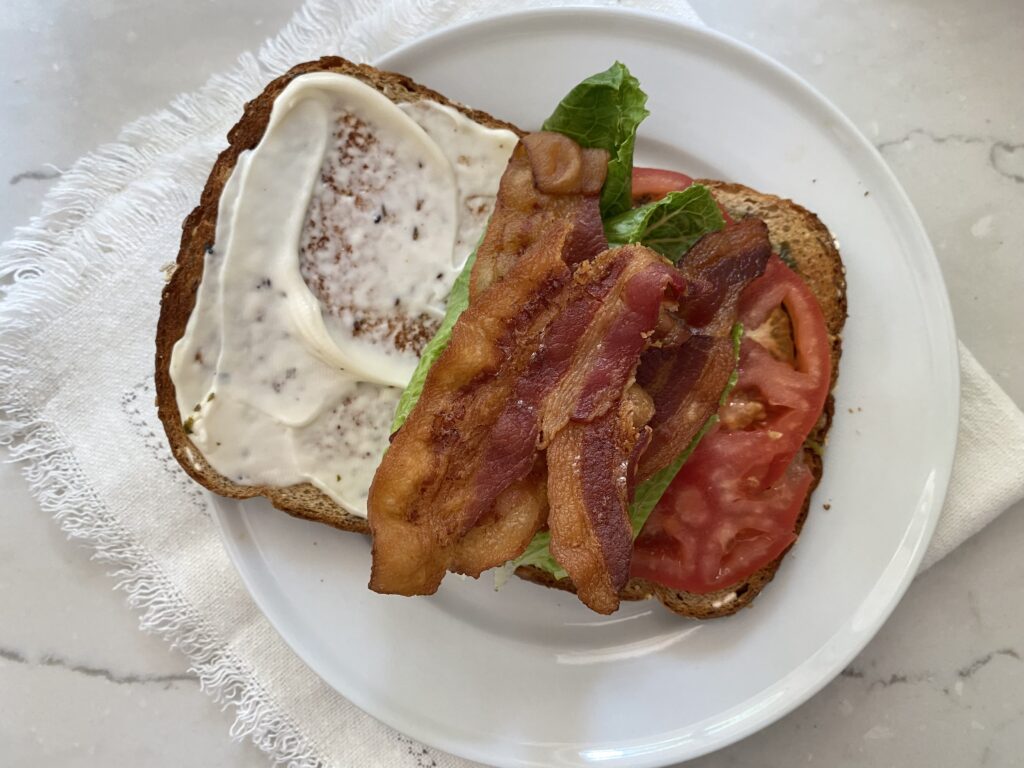 One of my absolute favorite meals in the summertime is a BLT sandwich. I mean is there anything better? Crazily enough, it wasn't until Joe and I got married that I ate my first BLT. Can you believe it? We always say that Truett's birthday (early August) is the best time for BLTs because everything is at it's peak of garden freshness, but let's be honest – we eat BLTs on the regular around here in the summer.
This basic recipe has one secret ingredient that Joe and I swear by for the best, freshest-tasting BLT sandwiches (see below!) and we use this basic recipe and adapt it for whatever we have on hand. Oftentimes I'll add in avocados, maybe a little fresh sweet corn, some sharp cheddar cheese, etc.
Personally, my kids prefer to have their sandwiches de-constructed. Truett likes to eat his lettuce separate (with ranch!) and Collins could eat plain tomatoes like apples, so she will eat those on their own, too. And Ainsley prefers toast with butter and bacon on the side. Ha!
We had friends over last weekend and served BLTs where everyone could make their own. It was super easy to put together and customizable for everyone!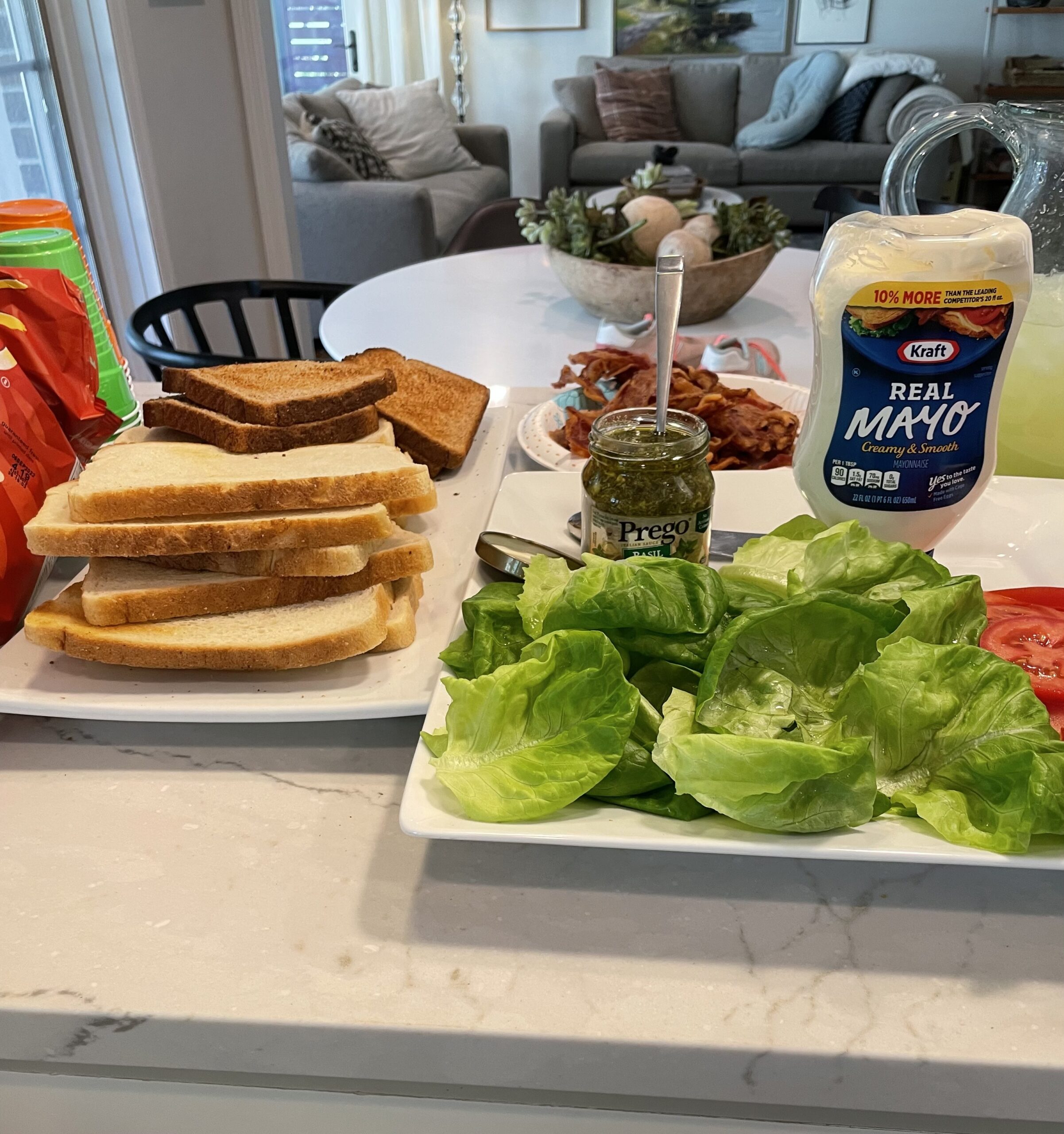 BEST EASY BLT SANDWICHES
Best Easy BLT's
Ingredients
1 lb. regular-cut bacon
10 slices whole wheat bread
5 tablespoons jarred pesto
5 tablespoons mayonnaise
Romaine or butter lettuce leaves
1 large ripe tomato, sliced
1 ripe avocado, peeled, pitted and sliced

Directions
1. Heat oven to 350°F. Line a baking sheet with parchment paper or aluminum foil. Arrange bacon on prepared baking sheet and bake 20 to 25 minutes or until bacon is very crispy. Drain bacon on paper towels. 
2. During the last 10 minutes of baking the bacon, prepare the sandwiches. Toast bread; spread a tablespoon of mayonnaise on half the pieces of bread. Divide the pesto among the remaining pieces of toast.
3. Top the mayo-topped bread slices with lettuce, sliced tomato and avocado, followed by some of the bacon and remaining slices of bread. Cut in half to serve.