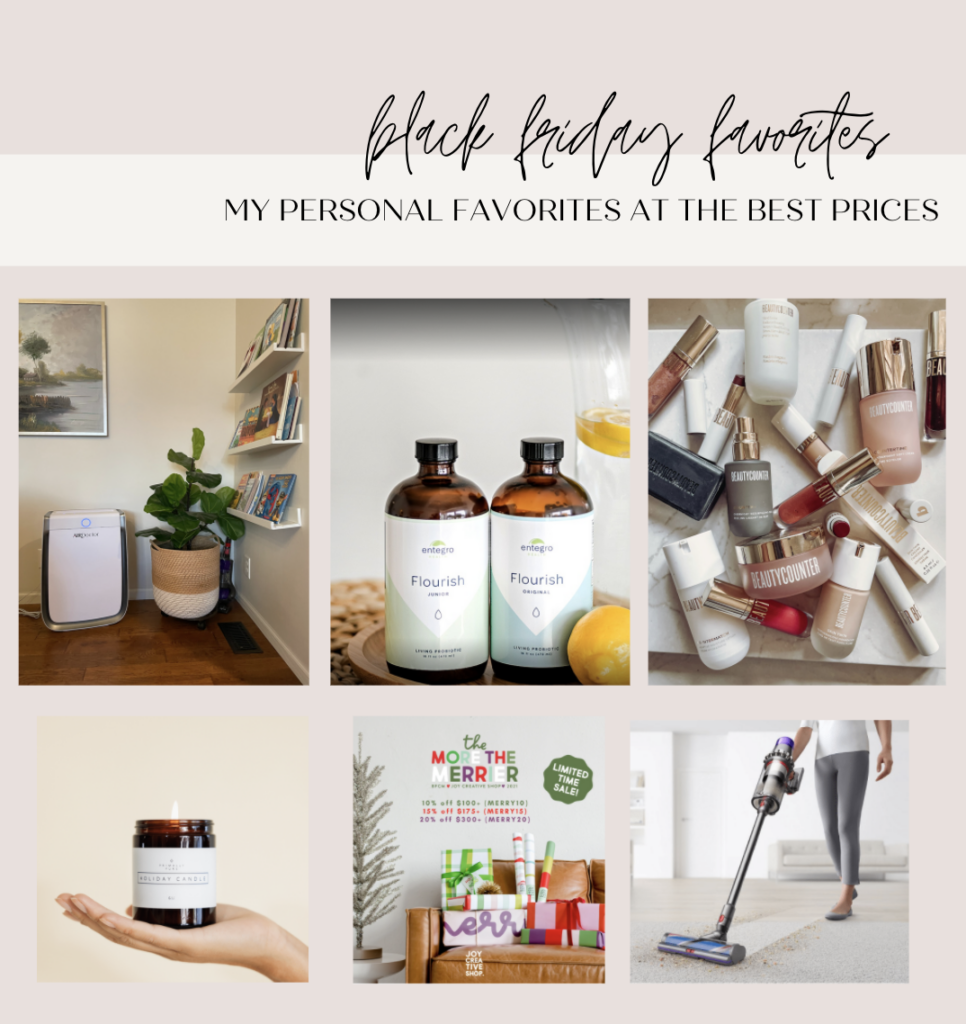 Hi, friends! I hope you all had an amazing Thanksgiving with friends and family. We enjoyed our first Thanksgiving at the lake house and I can't wait to share all about it soon. But in the meantime, I'm guessing you *might* be doing a little shopping over the next few days – I know I'm planning on finishing up much of my gifting this weekend – and I wanted to put together a one-stop-shop for you all to snag my tried-and-true favorites at the best prices.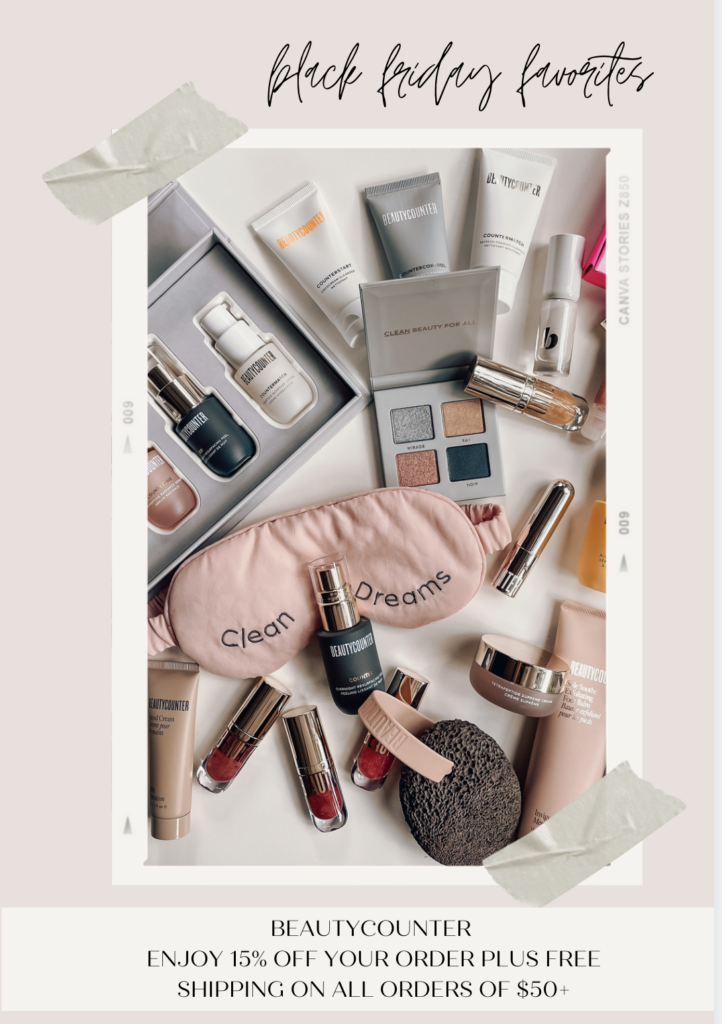 Beautycounter
Putting this one first, of course, but making it short and sweet! You know that Beautycounter is having their Black Friday sale and it's the best deal you can get on my ride-or-die clean beauty brand. Enjoy 15% off site-wide (including holiday sets!) plus FREE shipping on all orders of $50+.

My favorites to grab include:
-Sole Mates Exfoliating Duo (the foot balm is life!)
-Smooth & Bright Duo (the AHA mask is a MUST in any beauty routine this winter!)
-Anything from the Countertime line for anti-aging
-The Overnight Resurfacing Peel for glowing, radiant skin
-All Bright C Serum (my must-have for keeping the signs of aging at bay)

Shop Beautycounter Black Friday HERE.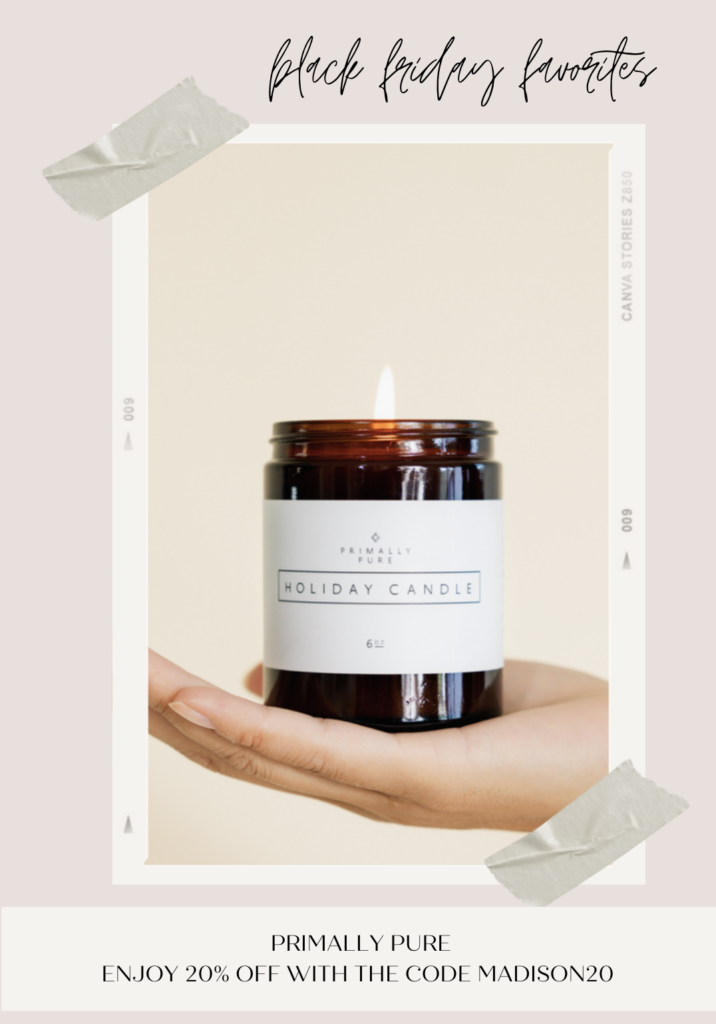 Primally Pure
You can use THIS LINK and the code MADISON20 for 20% off your order from Friday, November 26 through Monday, November 29th.

The biggest + best news from Primally Pure's Black Friday sale? They are bringing back their *amazing* holiday candle from last year. This was the product I was kicking myself for not buying 10 of last year. It's a truly clean candle (hard to find!) that smells amazing.

Other PP favorites we use regularly in our house:
-Holiday Body Wash (it was a splurge but smelled SO good)
-Holiday Hand Soap (my fave! I always have their seasonal hand soaps in my bathroom)
-Baby Powder (the kids and I both love this after baths for silky smooth skin)
-Body Butter (super thick and luxurious!)
-Dry Shampoo (a clean dry shampoo that works!)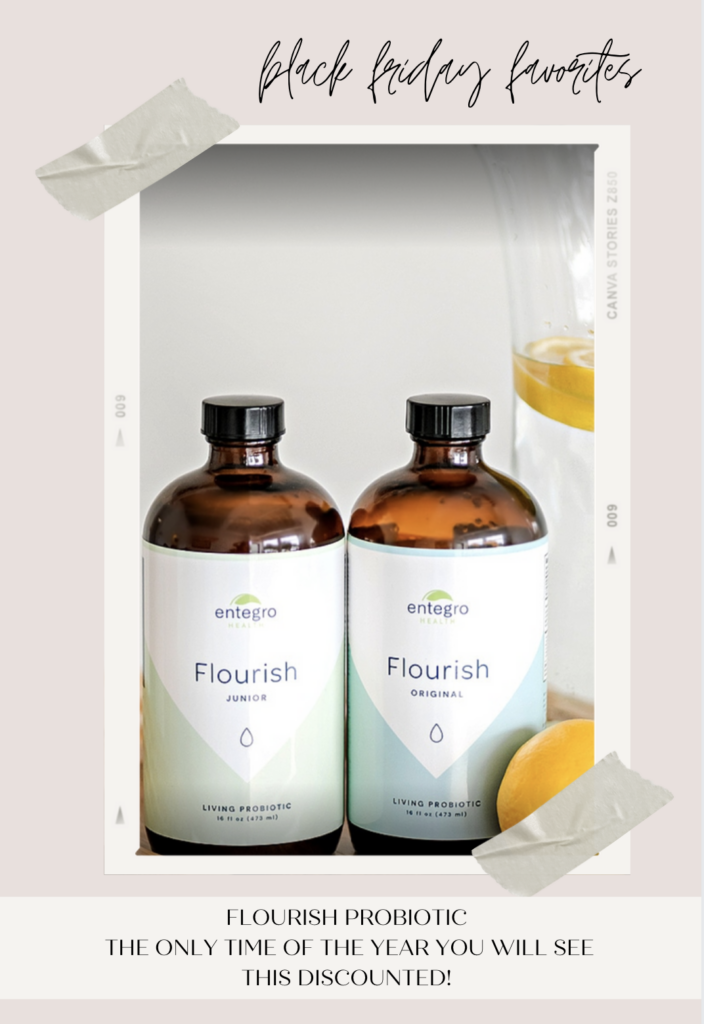 Flourish Probiotic
This isn't exactly a gift-worthy item, but it's a gift you can (and should) give yourself. Our family's favorite probiotic hardly ever has a deal on their products, and this Black Friday you can enjoy 5% off your autoship subscriptions processing November 24-28th plus FREE shipping on orders of 2+ Flourish bottles. This is one of the only products our family has on autoship – we get two bottles of the Junior probiotic because our whole family takes the Junior version. It has the same probiotic content of the adult, but tastes 10x better, in my opinion.

The other option/deal is from Novemer 26th through November 29th get…
10% off one bottle of Flourish
15% off two+ bottles of Flourish

I get asked all the time "Why do you love this probiotic over others on the market?" And my answer is as follows:
-It's a live probiotic that contains 11 different probiotic strains from 5 different genera and contains a minimum of 8 billion CFU's per tablespoon serving.

-It's helped everyone in our family stay regular and has reduced gas and bloating for the two members of our family who tend to struggle with those symptoms more frequently.
-It improves you immunity, supports healthy digestion, and promotes brain health.

You can grab your Flourish Probiotic HERE!
Air Doctor
We have been using the Air Doctor 5000 in our home for a little over a month and I wanted to wait and give it some good use before putting together a full review. After we found out that Collins had some moderate indoor air pollutant allergies, it was the thing I needed to bite the bullet and buy one of these super-charged air purifiers for our home.

We have the Air Doctor 5000 in our living room/kitchen area (the room we spend the most time in) for greatest impact since the Air Doctor is definitely an investment. Down the road, I hope to add one to each of the kiddos bedrooms.

Living in an older home, when we would be gone for a few days and return home, I often noticed a musty smell in our house. The first time I returned home after a few days away while having the Air Doctor running, I didn't notice that same musty smell. Additionally, I've really loved that it automatically senses when the air needs extra purifying – like when I'm cooking – and turns from green to yellow or red – meaning it's working harder to keep our air clean.

Black Friday Deals
When you use this link, you will get THE BEST price on an Air Doctor you can find. For Black Friday, enjoy the following deals from 11/23 to 11/27:
-Buy an AirDoctor 5000 and get 2 FREE Carbon/VOC filters plus FREE Shipping
-Buy an AirDoctor 3000 and get a FREE Carbon/VOC filter plus FREE Shipping
-Buy an AirDoctor 5000 and get 50% off AirDoctor 3000 plus FREE Shipping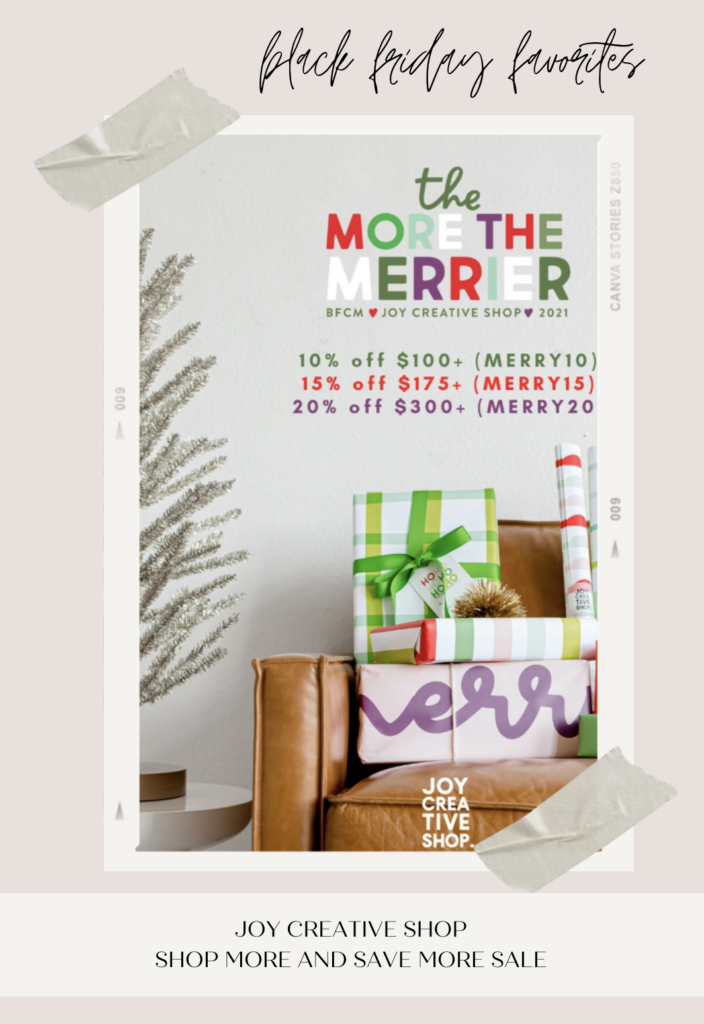 Joy Creative Shop
This is one of my favorite little small businesses! They have the cutest paper goods and customized items and the best customer service. I use their products nearly every single day (I love their notepad with my customized top 3 items on it!) and their products make great reasonably priced gifts.

Black Friday Deals
The more the merrier sale! Spend more and save more – between 10-20% depending on what you buy!
Dyson Black Friday Sale
It's no surprise to any of you that I love my Dyson. The cordless stick vacuum is amazing and has totally transformed the way I clean. We have the V8 Animal but the price on the newer V10 Animal is amazing as part of their black Friday sale.
Black Friday Deals
Shop the deals HERE. There are great deals on both their vacuums as well as their hair styling products – which I've had my eye on forever!

Ember Mug
I've only had this product for a week and I'm already HANDS DOWN obsessed. I didn't realize how nice it would be to consistently have hot coffee in my mug as I went about the morning. But it's one of the nicest small luxuries I've enjoyed as a mom. There aren't any great Black Friday deals I've seen, but it's available on Amazon Prime and I think you need to treat yourself or a loved one to an Ember Mug!