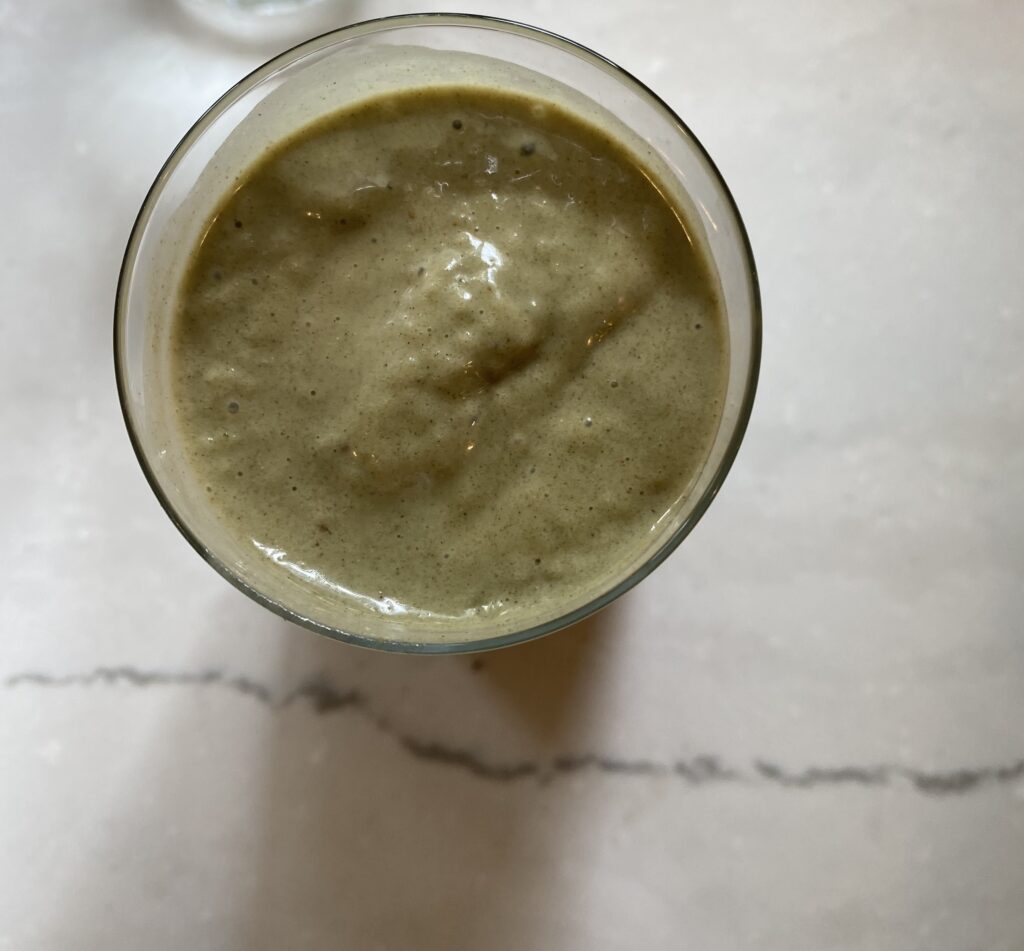 A while back I shared a Mint + Cacao Daily Harvest knock-off smoothie. But over the last couple of months I have been tinkering with my recipe to perfect the taste + consistency of my favorite Daily Harvest smoothie. Since nailing this knock-off recipe (truly! This is the best!) I could eat it for lunch every single day. It's filling, refreshing for summer and packed with good-for-you ingredients.

Bonus: The mint extract really helps disguise any of the "greens" flavor of the Amazing Grass powder. Which is SO good for you nutritionally but also not *the* tastiest thing in the world. It's a win all around!
Ingredients
1 to 1 1/2 cups unsweetened almond milk (or other milk of choice)
1 scoop vanilla protein powder (THIS is my new favorite vegan protein)
1 medium banana (fresh or frozen – I prefer frozen for a creamy consistency!)
1 scoop Amazing Grass
1 tablespoon peanut butter
1 handful of ice
Dash of peppermint extract to taste
Directions
Combine all the above ingredients together and blend until well combined and smooth. Enjoy!