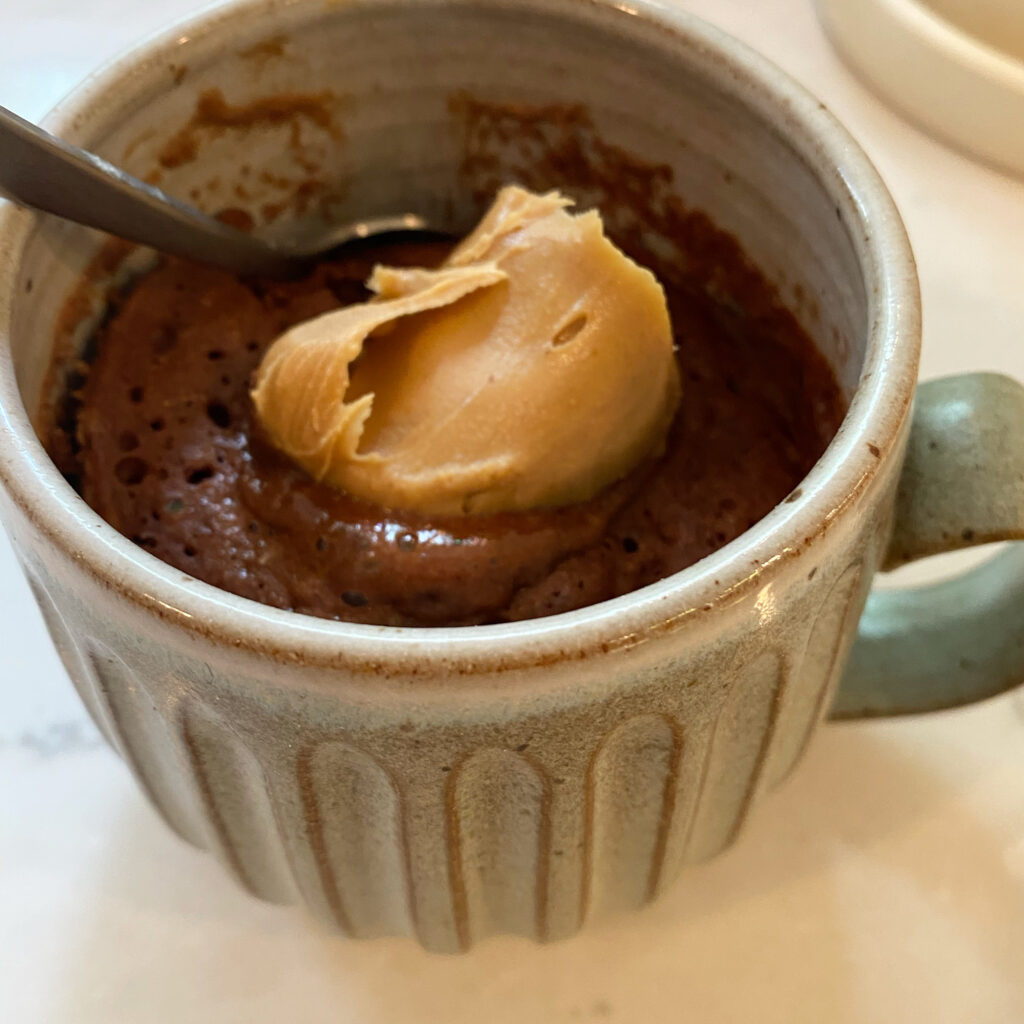 I've shared a version of this recipe before, but I recently updated my favorite mug cake with an added ingredient and it's made the mug cake exponentially better. What's the secret ingredient? Collagen! Adding a scoop of collagen to this recipe makes the mug cake so light, fluffy, and cake-like!
My favorite collagen is from Primal Kitchen Foods that I buy through Thrive Market. (The link here will get you 25% off your first order and I think my membership is SO worth it!) As far as cocoa powder goes, I don't have any good commercially available recommendations. I am spoiled because my husband brings home awesome cocoa samples from some of his suppliers so I am usually rotating through those!
This is hands down my favorite breakfast or evening treat when Joe and I watch a show together. Sometimes I'll top it with a little nut butter, full fat Greek yogurt, berries, etc.

If you make this and love it as much as I do, be sure to tag me over on Instagram! @espressoandcreamblog
Easy + Healthy Mug Cake
Ingredients
6 tablespoons Kodiak Cakes flapjack mix
2 tablespoons cocoa powder
1 scoop collagen
Sweetener of choice (if desired, I usually do a small amount of stevia)
Enough water to make a cake batter consistency
Directions
Combine all the above ingredients. Microwave in a coffee mug for 40 seconds. Top with desired toppings such as nut butter, Greek yogurt, berries or a few chocolate chips!