Friends! I'm FINALLY getting around to posting photos and a little "tour" of our backyard work house. Before I dive in, a little background for you on why we decided to build a work house and what it's being used for!
A year ago when COVID began, Joe started working from home. Joe has worked from home in the past and HATED it (he likes separation, structure, etc.) so I got to thinking about how to create that same sense of separation between work and home life and a bit more peace and quiet than working inside with three little kids running around. We do have a basement room that can function as an office of sorts, but Joe is on calls ALL day long and I found myself constantly "shhhing" them to be quiet.
So what's a family to do? Well, I dusted off the playhouse, moved in a space heater and a desk and a few other items needed to make it "office ready" and for six months Joe worked out of the playhouse our girls have in the backyard.
As we realized his work was going to continue to include a lot of work from home (he is actually permanent hybrid now!) we set about finding a more longstanding solution. Since the play house isn't insulated, heated or air conditioned, it wasn't a forever solution and we had tossed around the idea of a separate work structure for me for a few years. So, with two parents now working from home we bit the bullet and asked our contractor to build the work house we now have in our backyard.
This little 10×13 freestanding structure has been SUCH a great investment in both our careers and work life, but we have also been surprised at how many other uses we have found for it. Joe has hosted a guy's night out in the work house and it's great for me to have a place to host evening and early morning work calls without feeling like I'm tiptoeing around our house.
Here's a little photo tour of the work house below. It's the perfect size for Joe and I to work side-by-side and also has a couch that pulls into a queen sized bed!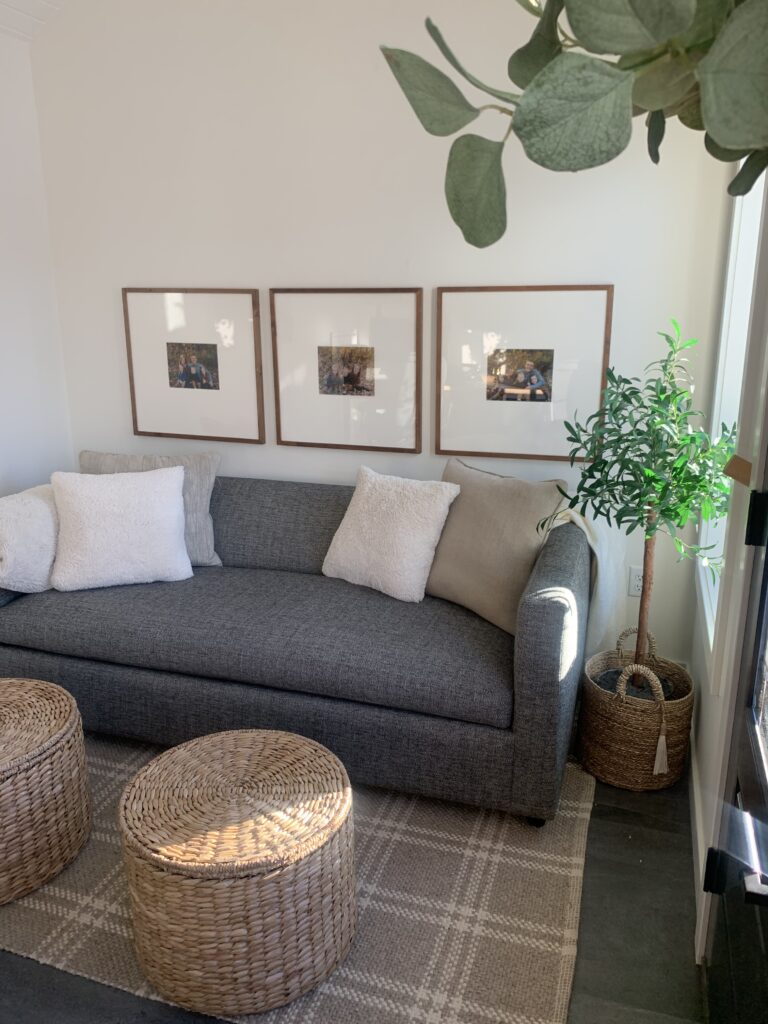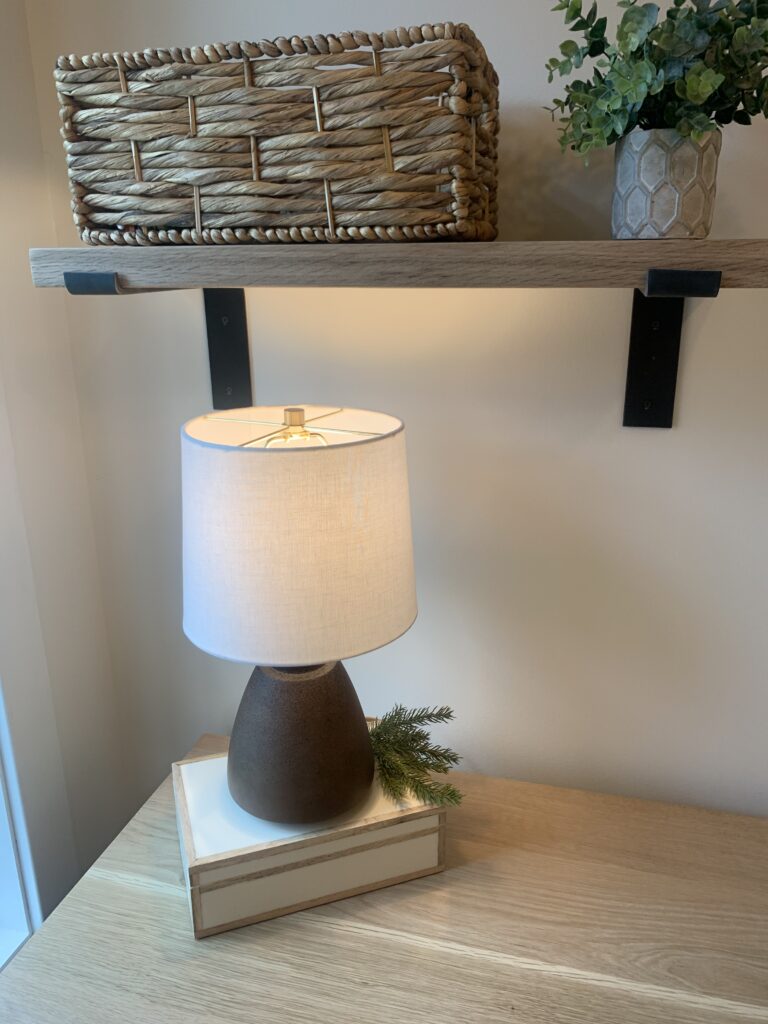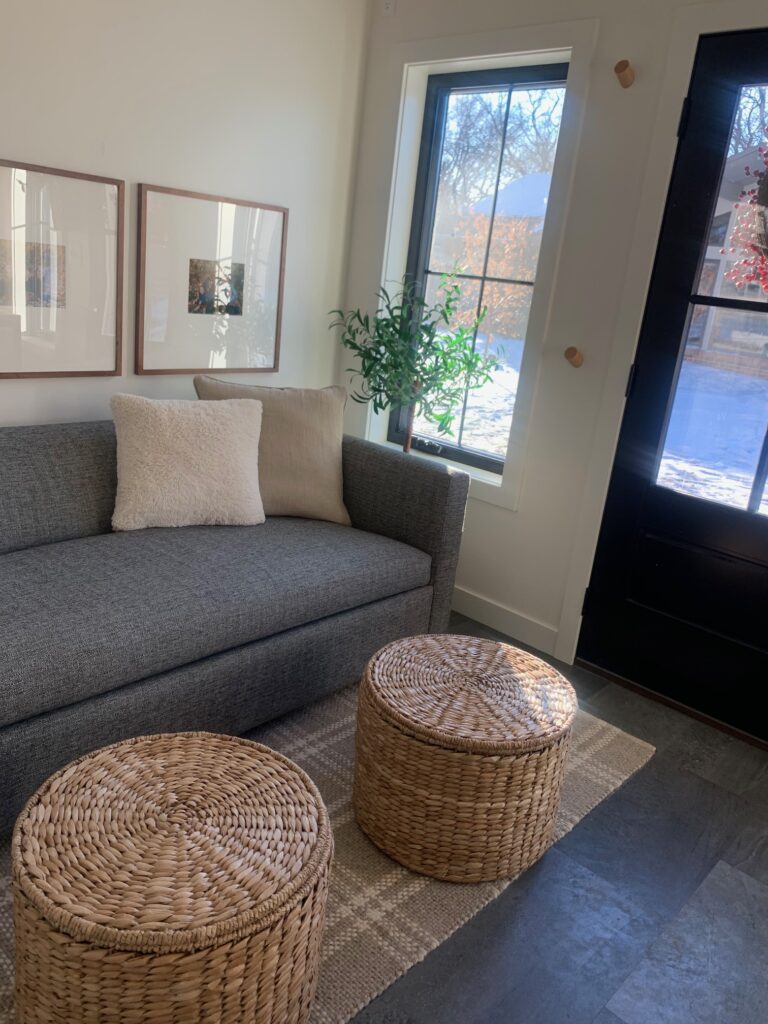 SOURCES
Paint Color: Benjamin Moore White Dove
Trim: Benjamin Moore White Dove
Rug: McGee and Co for Target
Baskets: McGee and Co for Target
Couch: CB2 Sleeper Sofa
Picture Frames: Discontinued Pottery Barn
Desk: Custom made by Homestead Woodworking
Chairs: Herman Miller Aeron Chairs