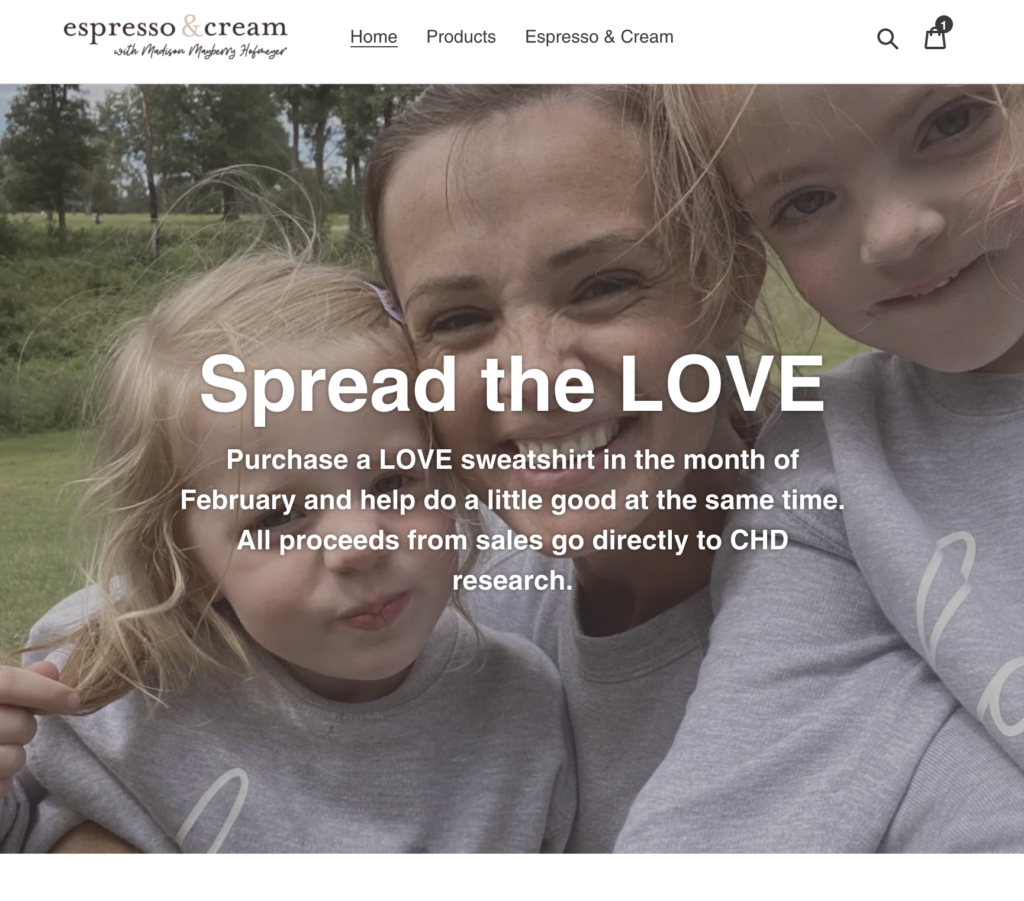 Hi Friends! Happy Monday! It's a cold and chilly day here (-24 overnight!) but we are thankful to be warm and toasty inside. I'm so excited to share with you that our LOVE Sweatshirt Presale is now live and ready for orders.

I shared a little bit on Instagram about the presale yesterday and I've already been blown away by the response from you amazing people.

My not-so-secret goal? To raise $4,000 this month for Congenital Heart Defect research.

As a reminder, all Beautycounter orders placed with me this month will ALSO be donated to CHD research. So together my hope is that we can donate more than $6,000. Wouldn't that be crazy awesome?
I also have a totally new respect for those that make and sell their products on Etsy and other storefronts every single day. Putting something so incredibly personal out into the world makes me feel SO incredibly vulnerable. Thank you all in advance for caring about something that I care about so deeply.

I've said it before, and I'll say it again, I have the best real-life and internet friends around. This community makes me tear up just thinking about you all – how you came around me with so much love in August 2019 when Truett underwent heart surgery, in the year following as we navigated and processed the experience, and now, as I take our experience and work to make it something that can bless others and make a better life for kids with CHD.
You can snag your sweatshirt HERE. See below for some photos to give you an idea of sizing or check out my videos on Instagram (saved in my story highlights) for me wearing the sweatshirt!
I will be taking orders from now through the end of February!
As a reminder, this is a presale, meaning they will be produced after the presale ends based on who orders. So they will ship in mid March once they are produced and then packaged up by the Hofmeyer crew! 🙂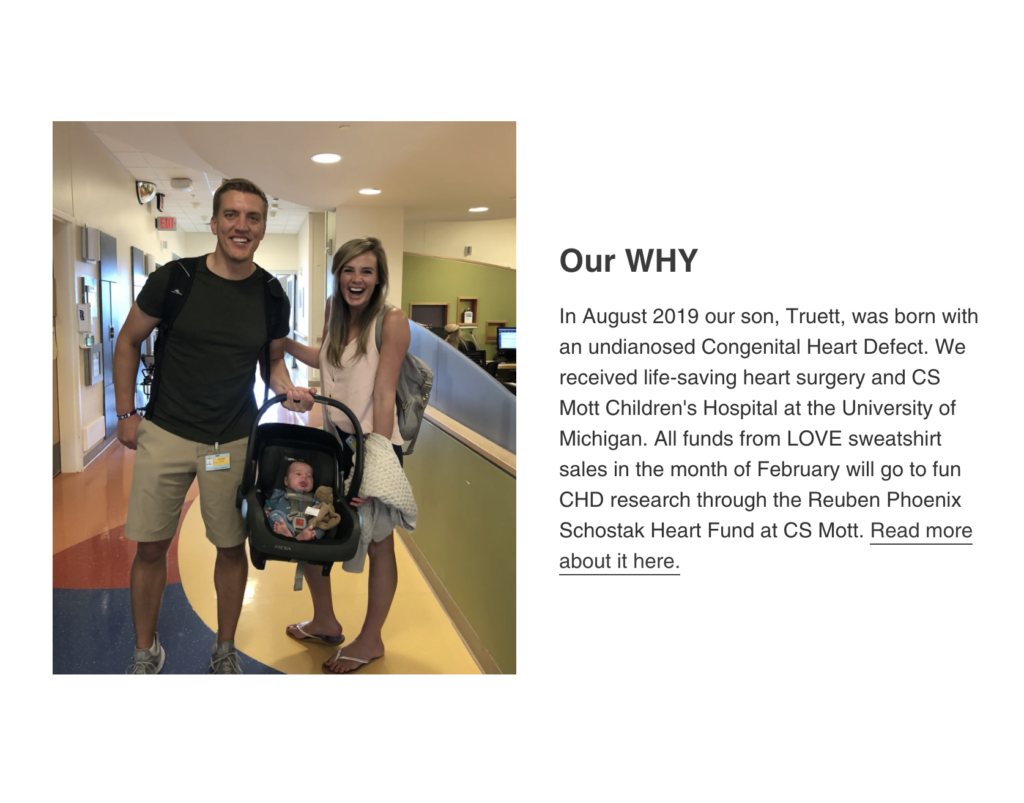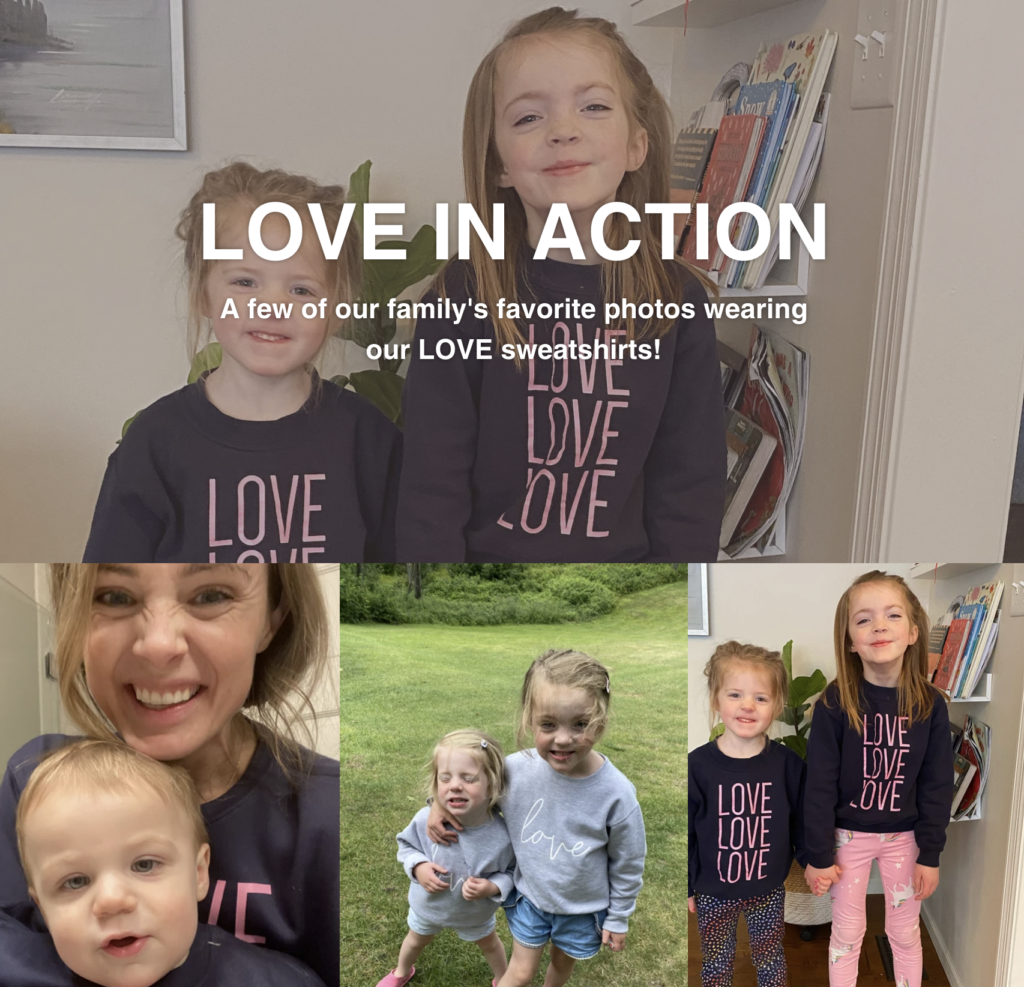 A few photos of the crew wearing our sweatshirts! And some photos below. I'm wearing a SMALL in the grey sweatshirt and MEDIUM in the Navy.