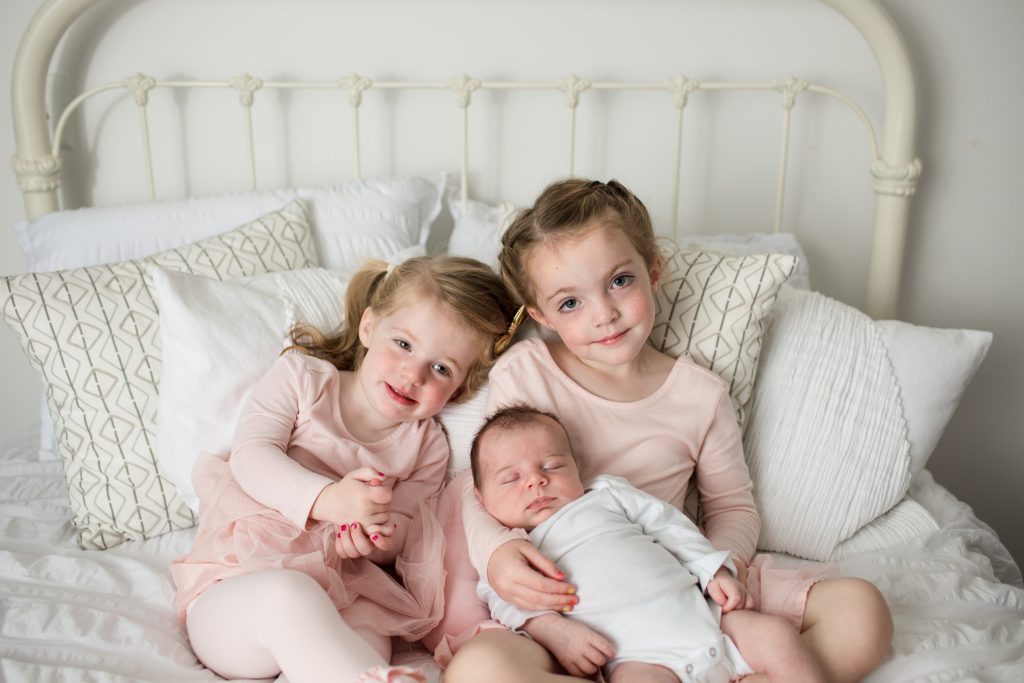 Now that we are three babies into this parenthood journey, I've been thinking a LOT lately about baby gear. I've reflected a lot lately on what products I've loved through all three kiddos, what has stood the test of time and what was worth the money spent. I figured it was high time I did a round-up of those favorite products in case it might be helpful!

Note: One of the things that stands out to me most is that I wish I would have just gone with quality from the outset. There are plenty of expensive baby products that are not worth splurging on, in my opinion, but when it comes to basics, it's worth spending a little more money for quality that will last through multiple kids.
Our Favorite Car Seat // UPPAbaby Mesa Car Seat
I love this car seat! It's lasted us through three kiddos and is fantastic quality. It's easy to install/use, looks great and all our kids have enjoyed being in it while they were babies.

Also: I was encouraged when I read this review from Lindsay Dahl about car seat toxicity and how well the UPPAbaby Mesa rates.

Our Favorite Car Seat Adaptable Stroller // UPPAbaby Vista Stroller
Full disclosure: We did NOT buy the UPPAbaby Vista at retail price. We actually stalked our local Craigslist ads for people selling this stroller and bought ours used – so it looks a lot less cool than the newer models – but it's worked great! The frame is AMAZING for easily collapsing and storing in the back of our car and I use it all the time when our babies have been little enough to be carried around in the actual car seat since it snaps in and out easily.
Our Favorite Jogging Stroller // BabyJogger Summit X3 + Summit X3 Double
We have LOVED this stroller – both in the single and double versions. I balked at the price of jogging strollers when we were first looking into them, but we have put hundreds of miles on both strollers and frequently take the kiddos on runs/long walks in the strollers. I love that it lays back nearly flat. We have traveled through airports with this stroller and during times when unexpected delays happen, the fact that this stroller reclines nearly flat is great for a makeshift bed for little people.

Note: This stroller is also adaptable with the UPPAbaby Mesa Car seat with the correct clips, if that is of interest to you.
Our Favorite Changing Pad // Keekaroo Peanut Changer
WORTH EVERY PENNY. In fact, I would pay even more than it costs for this thing. I can't even imagine having a changing pad that was fabric or needed a cover. When your kiddo gets pee or poop on the pad, just wipe it right up and move on with life! We have it in the oatmeal color and it's worked great for all three kiddos!
Soft Baby Carrier // MOBY Wrap
Full disclosure: I didn't have this for all three kiddos. I actually had the Solly Baby Wrap for the first two but bought this one for Truett and love it more than the Solly. I love the material – how it's both substantial yet soft and Truett loves being in the wrap. I have the classic wrap!
Structured Baby Carrier // Ergo 360 Baby Carrier
Our kiddos have LOVED this thing! Especially as they get older + bigger and start to have better head and neck control. Collins especially loved that she could be outward-facing in the front carry in this carrier – I wore her a LOT during the first year of her life in this thing.
Diaper Bag // Fawn Design Bag
I love this backpack diaper bag! I didn't really have a diaper bag I loved when Ainsley was a baby, so when I found this bag while Collins was a baby it was love at first sight. It's functional + cute and relatively reasonably priced. Plus, I love it even when I don't have my kiddos with me!
Our Favorite Baby Gym // Skip Hop Cloud Baby Gym + Play Mat
We had a different baby gym for our first two kiddos, but I got so sick of looking at that primary-colored baby gym every day. I'm so much happier looking at this cute baby gym!

Our Favorite Baby Seat // Baby Bjorn Bouncer
This seems crazy expensive at first glance, but it's 100% worth it! I borrowed one from someone when Collins was a baby and then asked them if I could buy it from them because we got so much use out of it and I knew that we would want one for our next baby. Now, Truett is enjoying it just as much!
Our Favorite Pacis // Avent Soothie Paci
Our first two were never really Paci babies, but Treat sure is! He has LOVED these paces – and we have tried many different brands – but these continue to be his favorites. We buy them in a jumbo pack to make sure we have plenty on hand.
Our Favorite Swaddle // Love to Dream Swaddle Up
Our kids have all loved the Swaddle Up! I love that it's easy to use properly and find that my kiddos seem to enjoy having their hands up like this vs. a traditional swaddle.
Our Favorite Sleep Sack // Merino Kids Sleep Sack
This is more of a big-kid thing rather than a little baby thing, but I wanted to include this since around 3 months is usually when people are transitioning out of swaddle products and into sleep sacks and the like. I bought two of these when Ainsley was a baby and about died at the price – they were SO expensive. Was it worth it? 100% yes! I've bought other less expensive sleep sacks and they have all broken down over time, but these Merino Kids Sleep Sacks have gotten years of use between my two girls and been washed hundreds of times and still look great! Collins is actually still sleeping in one of the larger versions!
Things we wish we would have purchase differently:
-I would have purchased a better + nicer portable crib/pack and play. There are a lot of great, functionally-designed and portable options out there that I think would have been worth the money.
-I would have purchased a NICE umbrella stroller for the kiddos as they got bigger. I've spent a good deal of money on cheap umbrella strollers that break and don't last the test of time.
-I'm glad that we didn't spend any money on expensive niche things like wipe warmers, bottle warmers, baby formula bottle makers, etc. In general, I love the phrase "go in the way you wish to continue!" Meaning that if you don't want to always have to warm up your baby's bottle of formula, don't get them used to it at home, etc. 😉
-We bought an expensive video monitor with Ainsley and it broke twice. After that, I switched to a cheap audio-only monitor and enjoyed it much more. For someone like me, I found being able to hear/see every little movement just caused me more anxiety than it was worth! It's a very personal thing, though.