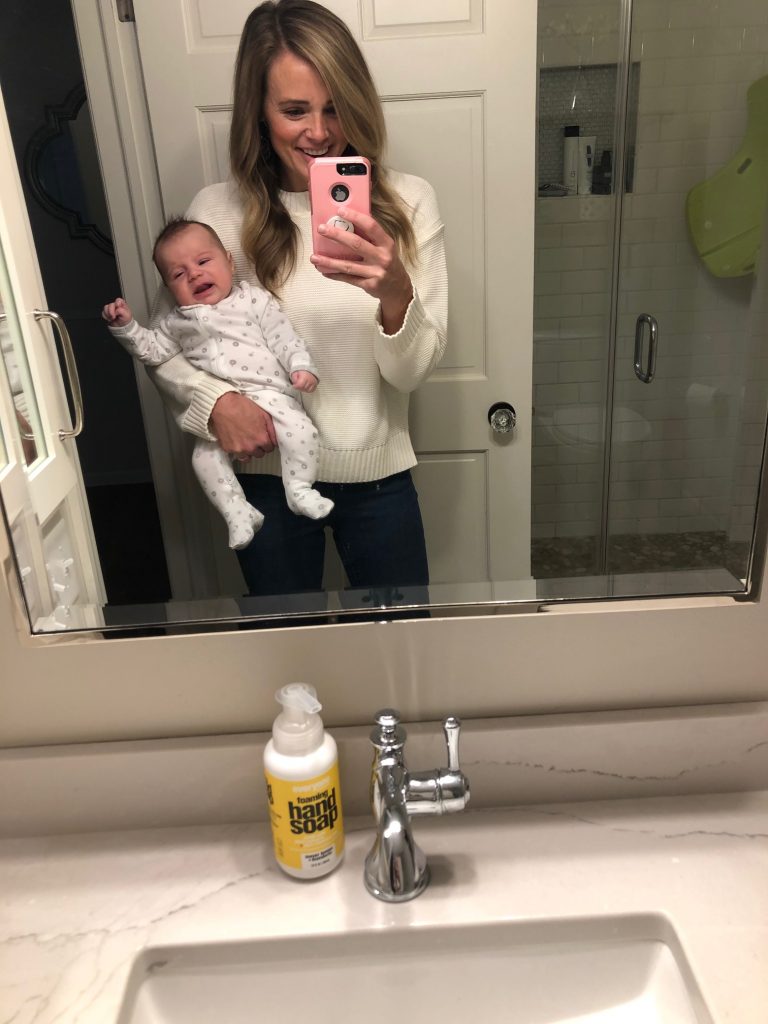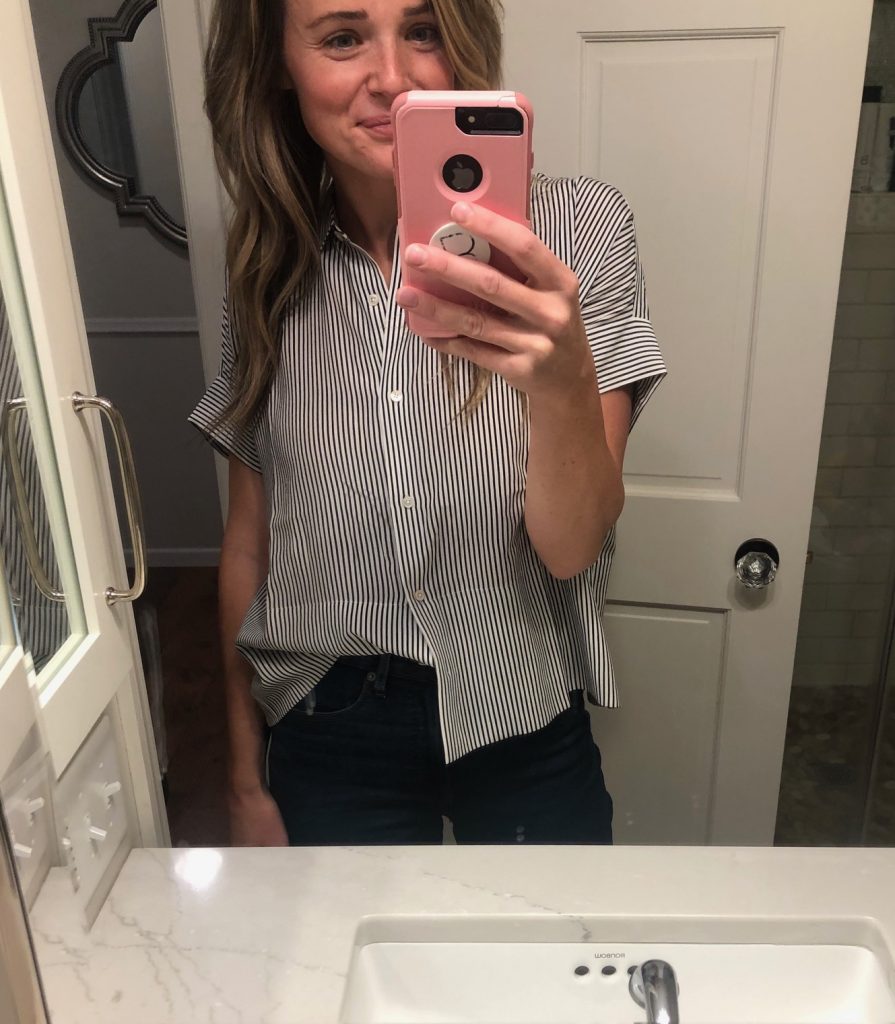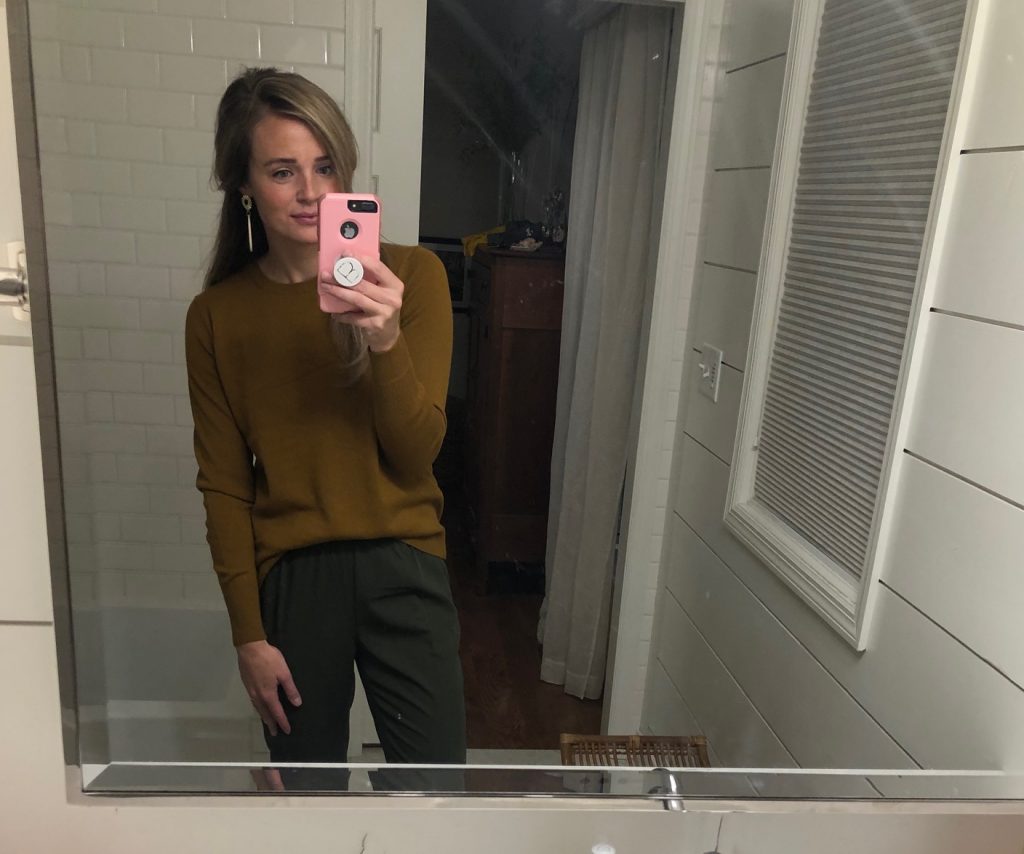 Hi there, friends! Postpartum momma searching for clothes that fit her body right NOW and make her feel great when going on nights of little sleep and full/crazy days. Can anyone relate? Regardless if you're postpartum or not, Everlane has become one of my favorite stores to shop for beautifully made basics for any stage of life. They are also a company focused on making ethical clothing at affordable prices – which is something I can totally get behind!
As I've refreshed my wardrobe for fall, I thought I would share some of my favorite finds from Everlane this season. Read on for the full run-down!
Everlane Cashmere Crew Sweater
I have this in black in a size small that I've owned for years and the golden color pictured above in a size medium for a looser fit. I love both and have worn the black one time and time again. It's such a versatile piece!
Everlane Link-Stitch Crew Neck Sweater
This is pictured in white above. It's one of my most favorite sweaters to date! It's great quality and such a great fit. It's casual enough to wear with jeans yet pretty enough to dress up with a skirt or dress pants.
Everlane High-Rise Skinny Jean
I have been a Madewell jean gal for years but I gave these a shot because the price is great and I had heard good things from so many people. Now, my only question is WHY did I wait so long to get a pair? They are so comfortable ad the fit is fantastic!
Everyone The Italian GoWeave Easy Pant
These are perfection! (Pictured above in olive) They are casual enough to dress down with a sweatshirt – I can see them being perfect airport/travel pants with the comfy elastic waist – but the material makes them dressy enough to wear with a sweater and heels or mules for the office/church/events. I'm planning on buying them in every color.
Everlane The Clean Silk Short Sleeved Square Shirt
I am wearing this in the striped pattern above. It's nothing special on the site and when it arrived I didn't think it would look great on, but I was wrong. It's so easy to wear and great for tucking into jeans or pants.
Everlane The Cotton Turtleneck
I have this in navy and it's another easy-to-wear sweater going into fall/winter. I love it! It's not heavy or scratchy and has a great fit. It runs true to size!