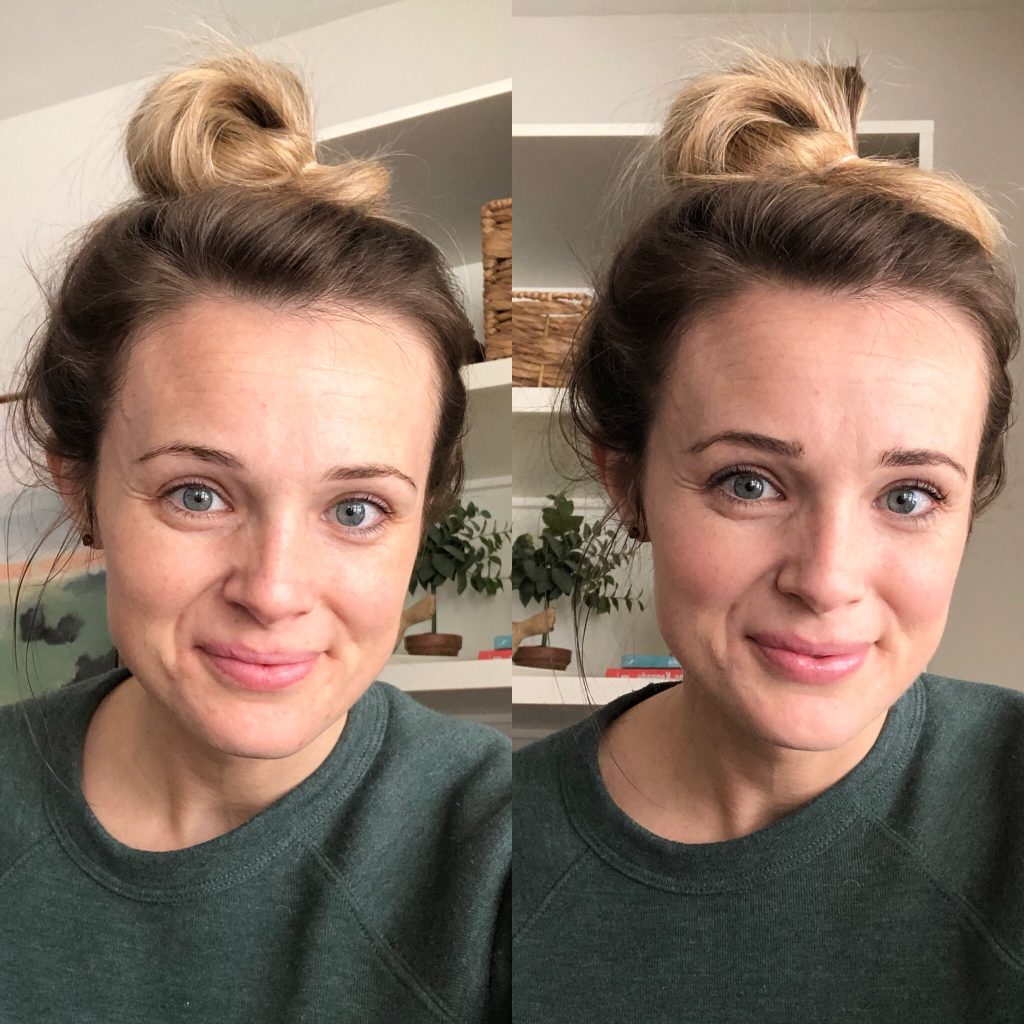 You all already know this, but I'm a makeup minimalist at heart. As a work at home momma, I hardly go anywhere beyond the coffee shop, my home office and play dates with friends, errands with the girls and the occasional trip to Target.
All that said, I don't really have a huge need for a lot of makeup on a daily basis, but I DO like to look and feel put-together even if I'm just lounging around the house and mom-ing. There's something about putting myself together for the day (which includes getting dressed in real clothes, applying makeup, and at least putting my hair in a bun) that makes me a better mom – more likely to get out and do fun activities with the girls and welcome drop-in guests and last minute invites to do things during the day.
So, my makeup routine! It's simple, quick and easy to achieve thanks to my beloved Flawless in Five. I've always used the Flawless in Five to some degree – but I've recently fallen in love with it all over again and been wearing some version of it on the regular.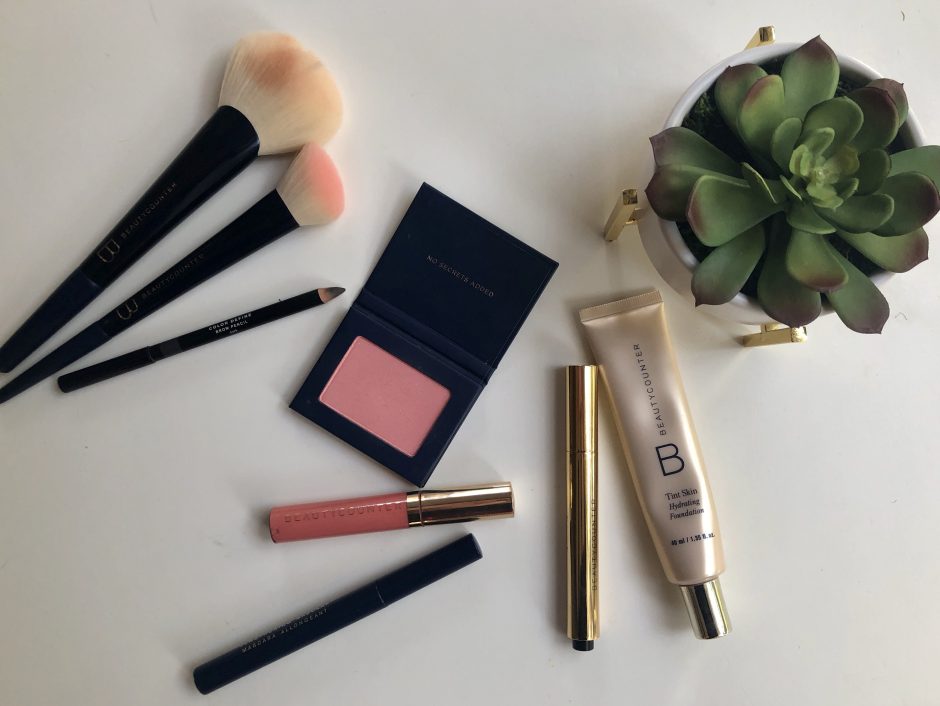 Here are the Flawless in Five shades/colors I've been wearing (pictured in the first photo)

Tint Skin // Linen
Concealer Pen // Fair
Blush // Guava
Brows // Brilliant Brow Gel in Medium
Mascara // Volumizing
Gloss // Whisper (from holiday, though I love Bellini typically)

Want to see the entire application process in action? Head on over to Espresso & Cream Beauty where I demo my current favorites and how quickly the routine above can be done!
PS: Curious about getting your hands on your own minimalist makeup routine? You can do so HERE.