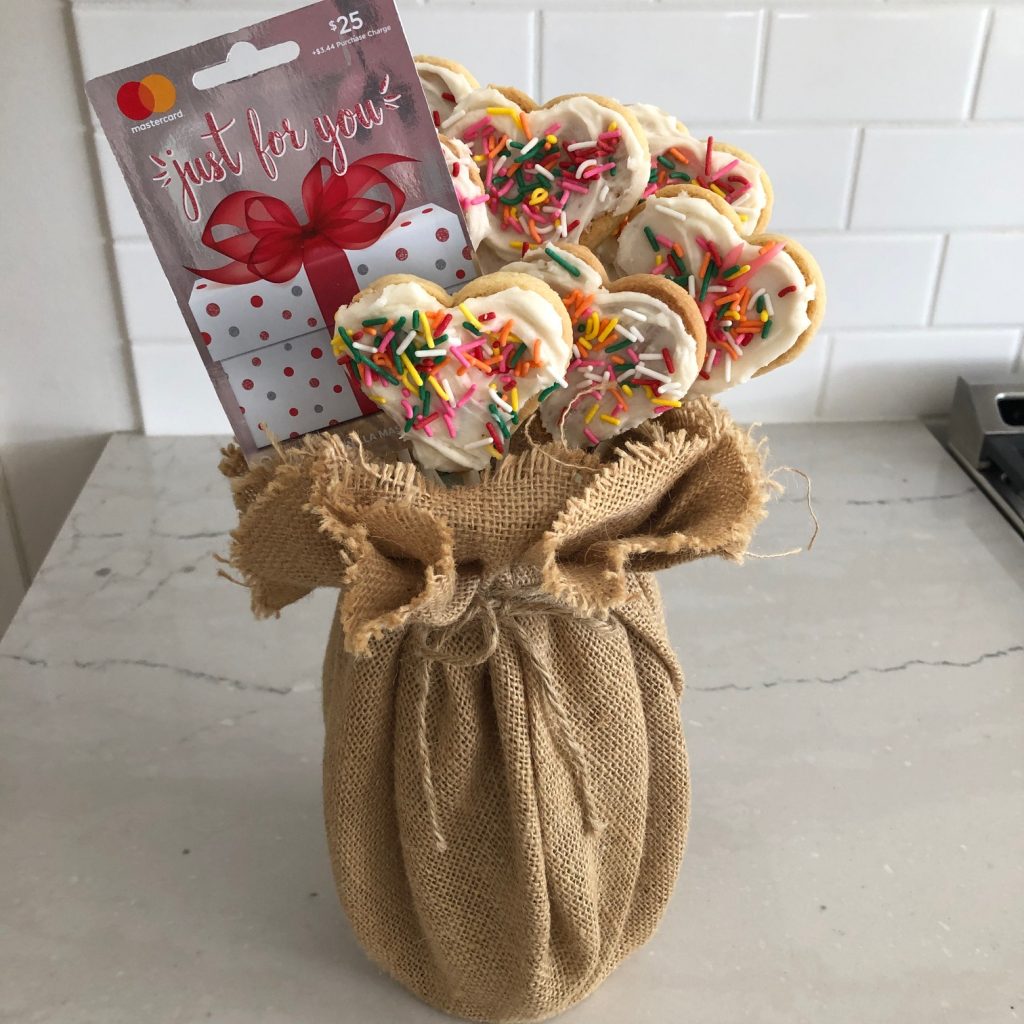 This post is sponsored by Soapbox Influence in partnership with Vanilla Gift Cards.  As always, all opinions are my own. I carefully select which sponsored posts to take on with YOU, my awesome readers in mind! I hope this party helps inspire you this holiday season. #VanillaValentine #VanillaGiftCards

This is the first year that Ainsley has been in any type of formal school (she is in 3-year-old preschool this year) and as my kids have gotten into more and more activities I've realized how my mindset around holidays has shifted as well.

While Valentine's Day in my 20's was all about romantic love, boyfriends, eventually my husband and things we did as a couple, the last couple years there has been a definite shift toward class parties, Valentine's Day card exchanges, teacher gifts and more. Don't get me wrong, I still make plenty of time to show Joe that he matters most to me, but the focus on what I'm getting out of Valentine's Day has become less and less important.
Since I'm never really the "do things in advance" type mom (and I've come to accept this about myself and my life stage) I'm usually doing a craft with Ainsley at the last minute to get ready for "Love Day" as Ainsley likes to call it.
Decorating cookies is a favorite activity in our house, no matter the time of year, so I decided to take Ainsley's favorite thing to do and put a fun Valentine's Day spin on decorated sugar cookies! We made a DYI cookie bouquet with heart-shaped cookies, put the cookies in a decorative vase, and paired it with a Vanilla Gift Card from Walmart for a little extra something special. This would be a perfect gift for kid's teachers, family members, Sunday school teachers and more. I mean, who doesn't love cookies and gift cards?

If left to my own devices, I would have probably done fancier decorated cookies, but since this was a mommy + me craft, I let Ainsley have full creative control with the cookie toppings of sprinkles and decorative pink frosting. 😉
DETAILS //
I bought a wire vase pre-wrapped with burlap at our local craft store and put a florist's block (the green foam) inside. Then I stuck each cookie into the foam and taped the gift card onto one of the craft sticks and inserted it into the foam as well. It was SO easy!

CUT-OUT COOKIE RECIPE //
(from a really old "Christmas Cookies" book by Southern Living)
1/2 cup butter, softened
3/4 cup sugar
1 egg
3/4 teaspoon vanilla
2 cups all-purpose flour
1/2 teaspoon baking soda
1/2 teaspoon salt
Desired vanilla frosting of choice and toppings, such as sprinkles and colored frosting
Directions
Cream butter in a large mixing bowl; add sugar, beating until light and fluffy. Add egg and vanilla, mixing well.

Combine flour, soda, and salt; add to creamed mixture, blending well (dough will be very stiff)
Divide dough into thirds; roll each portion to 1/4-inch thick on lightly floured surface. Cut with heart-shaped cutters and place 2-inches apart on baking sheet. Firmly press a paper craft stick into each cookie. Bake at 350°F for 8 to 10 minutes or until golden brown around the edges. Cool on baking sheets 10 minutes. Cool completely on wire racks.
Frost as desired.