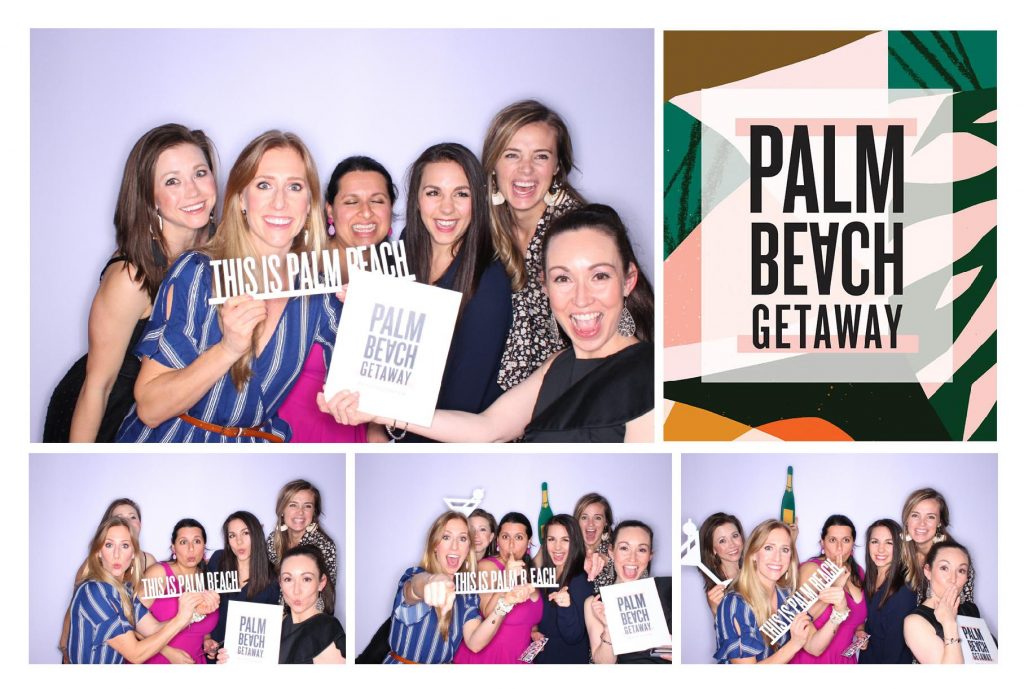 Hi friends! I'm back from a trip to Palm Beach last weekend with Beautycounter. While my everyday life is rarely glamorous and the only reason I have to regularly get dressed up is going to Church on Sundays, Beautycounter trips give me an opportunity to pull out some dresses and clothes I wouldn't otherwise wear! I got asked to recap where I got everything I wore, so here you go. A full run-down of the outfits I wore and where to get them.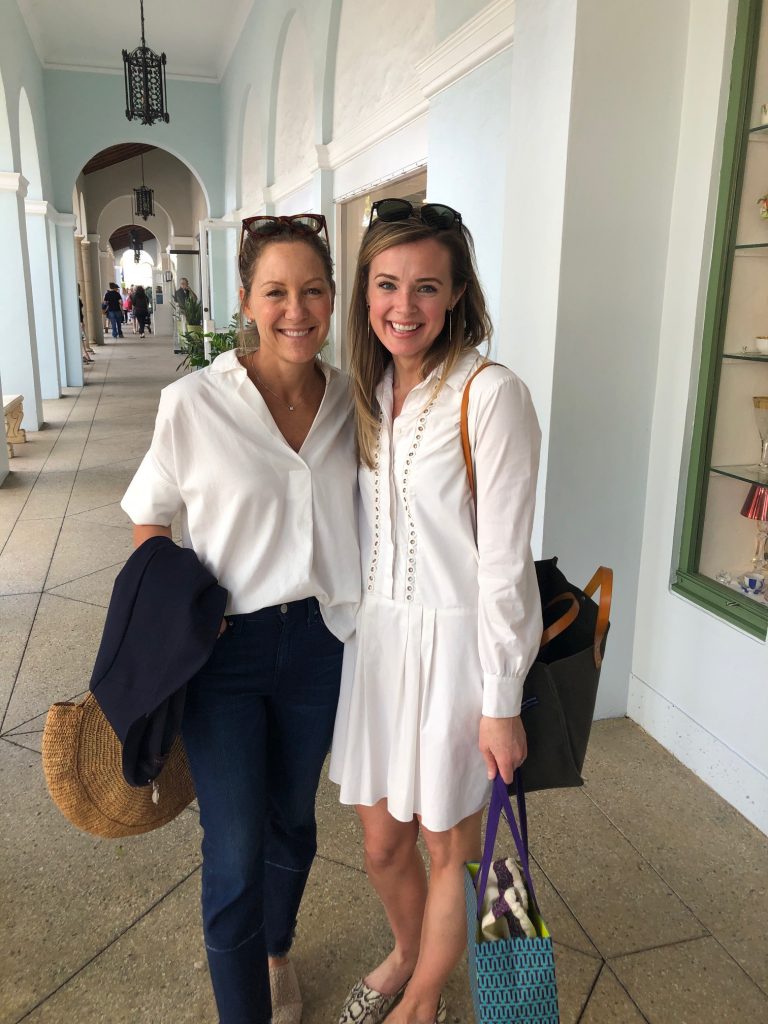 Shoshana Micaela Shirtdress via Rent the Runway

I've used Rent the Runway a number of times for Beautycounter events but this was the first time I rented a dress on the more casual side of the spectrum. I loved this dress! In fact, I'm still debating buying it because it was so comfortable, cute and easy to wear. I highly recommend Rent the Runway's "Unlimited" service if you are planning to need a few different outfits or having multiple occasions in a month that require special attire. It's much more economical and less wasteful, in my opinion, since many of the dresses I've rented have been things I wouldn't have a reason to wear often.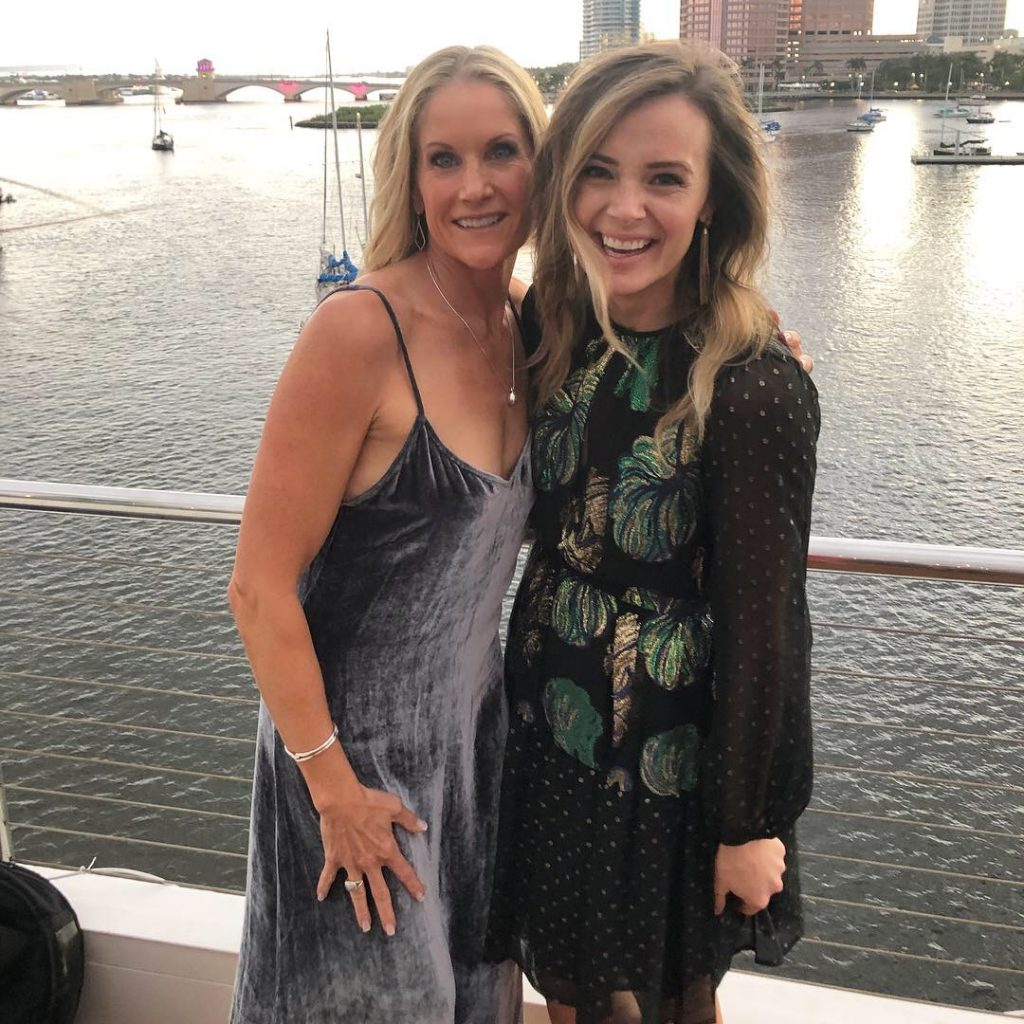 Cynthia Rowley Inverness Mixed Metalic Fish Dress
This dress is just so gosh darn fun I can't handle it. It has a fun mix of patterns an and exposed back that shows just the right amount of skin. I love the fit, the length, everything about it!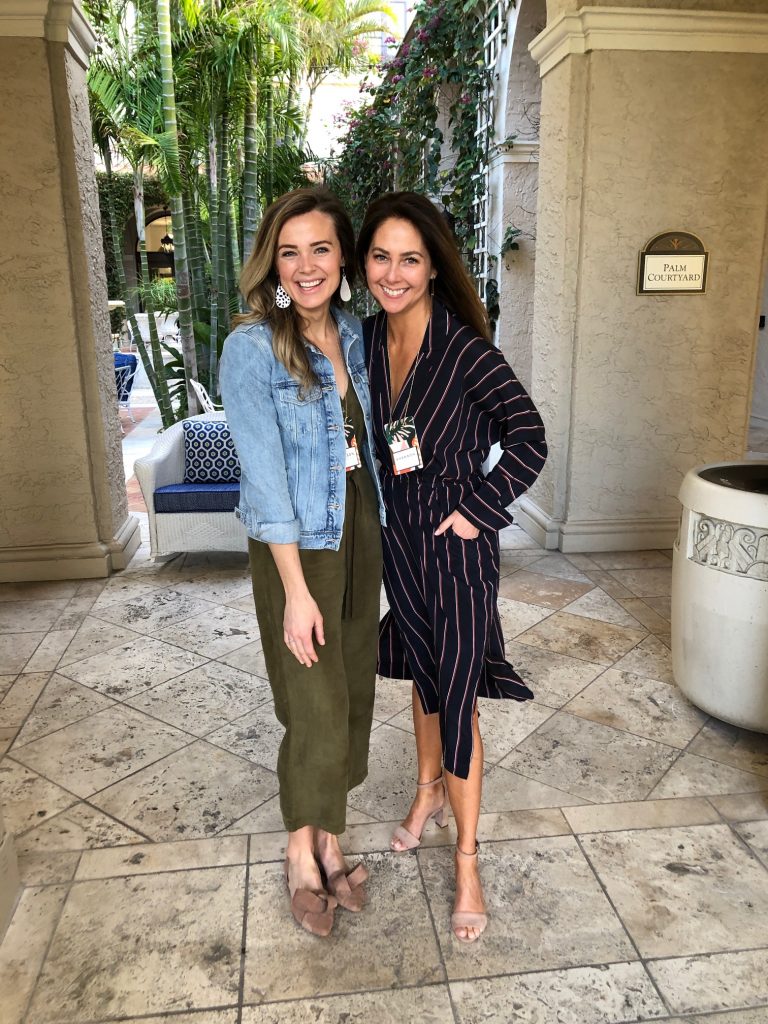 This jumpsuit is from Anthropologie and the brand is HD Paris. I bought it on clearance in a store in Boise last spring and wasn't able to find it online anywhere but if you can track it down, I love it and have worn it many times!

The jacket is from Old Navy and a total steal!
The dress I'm wearing in the top photo in this post is sort of hard to see, but I didn't get a good full-body shot that night. It's from Baltic Born and the ruffles on the bottom make it SO fun to wear!
So that's it! A quick recap and hopefully a little guide on where to track down the pieces. It's always SO fun to get dressed up, but also super fun to return home and put on some more casual attire. 🙂