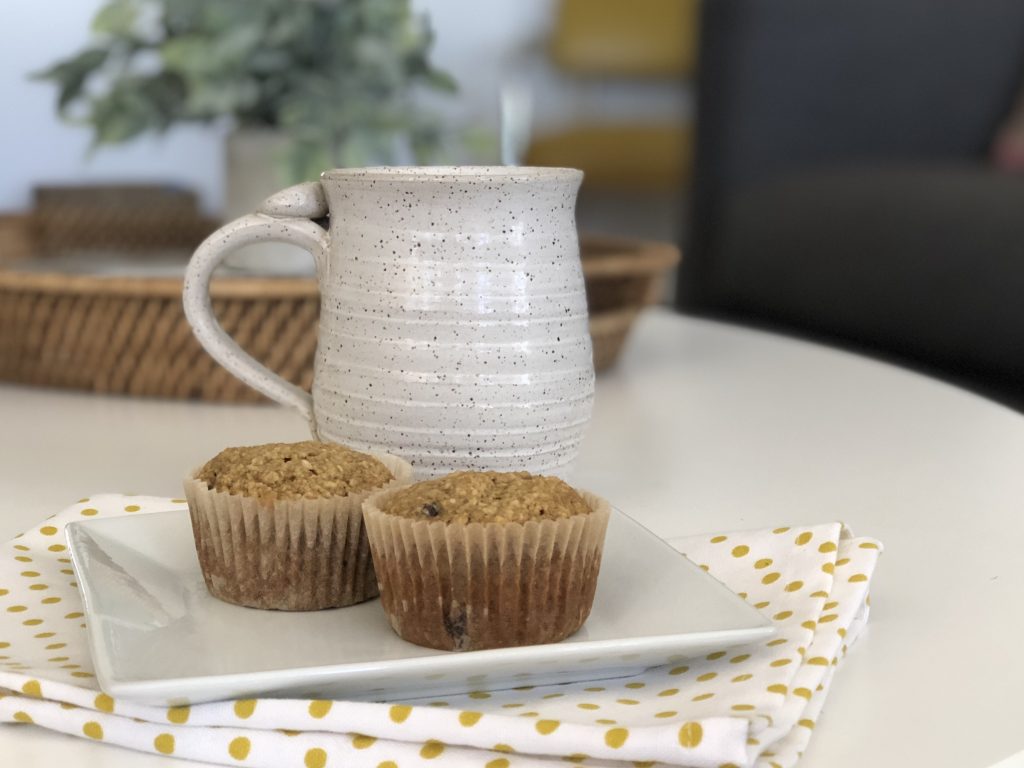 Chances are some of you out there made some type of resolution related to health, am I right? And while I'm certainly NOT one to make resolutions related to weight loss these days, I think health goals like having more energy, eating less sugar, eating more veggies, and moving your body more are all worthwhile and noble goals to have for the year to come.
With that in mind, I also know that I love to bake, my girls love to bake and we love easy, grab-and-go type breakfasts. So while I certainly DO want to help my kiddos enjoy fewer sugary treats, I am not about to give up baking and baked goods.
Our family's solution? These Healthy Banana Chocolate Chip Muffins! They're made with almond and oat flours, no refined sugar except for a few chocolate chips, and just a little bit of good-for-you olive oil in place of the butter or vegetable oil found in most muffins and baked goods.
My girls loved these from the start, and so did the rest of the family! Bonus: They can easily be stored in the freezer and re-heated for a breakfast on the go that's quick and tasty!
Healthy Banana Chocolate Chip Muffins
Makes 12 muffins

Ingredients
1/3 cup olive oil
1/4 cup maple syrup
2 tablespoons honey
2 large ripe bananas, mashed
2 large eggs
1 teaspoon cinnamon
1 teaspoon vanilla
1 3/4 cup oat flour*
1/2 cup almond meal
1/3 cup old fashioned oats
1 teaspoon baking soda
1/2 teaspoon baking powder
1/2 teaspoon salt
1/2 cup chocolate chips

Directions
Heat oven to 350°F. Line 12 muffin cups with paper baking liners; set aside.
In a large mixing bowl, combine the olive oil, maple syrup and honey. Stir until well-combined. Add in the banana, eggs, cinnamon and vanilla and stir until combined.

In a second bowl, combine the oat flour, almond meal, old fashioned oats, baking soda, baking powder and salt. Stir until combined. Add dry ingredients to wet ingredients and stir until just combined. Stir in the chocolate chips.
Spoon batter into prepared muffin liners. Bake 22 to 25 minutes or until muffins bounce back when lightly pressed on in the center. Cool 10 minutes in baking pan. Transfer to cooling rack and cool completely.
*To make your own oat flour, simply process old fashioned oats in a high-powdered blender (like a Vitamix) until mixture forms a flour and is evenly processed.