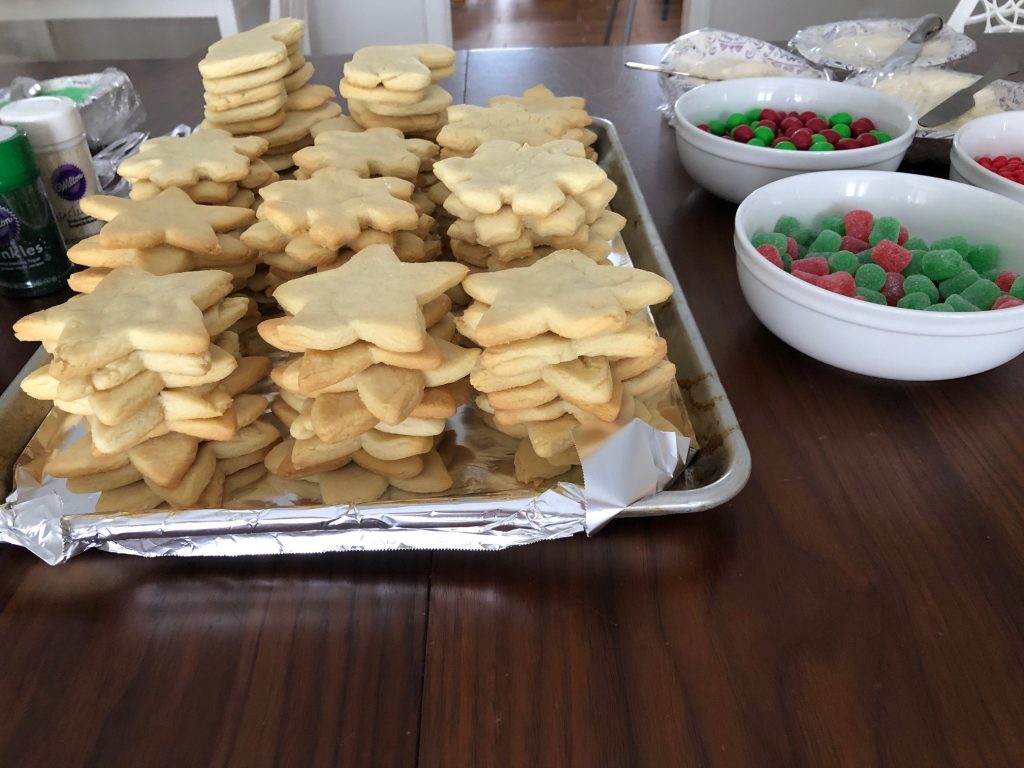 This post is sponsored by Soapbox Influence in partnership with Vanilla MasterCard Gift Cards.  As always, all opinions are my own. I carefully select which sponsored posts to take on with YOU, my awesome readers in mind! I hope this party helps inspire you this holiday season. #VanillaGiftWinnerWonderland #VanillaGift
We frequently purchase gift cards at our local Walmart, including these Vanilla MasterCard Charming Characters Multi-Pack $20 gift cards that I used in the cards (pictured below) for our random acts of kindness. For every Vanilla MasterCard Gift Card purchase until 12/23/18 participants will be entered to win one of over 100 different prizes, including a grand prize of a $10,000 Macy's shopping spree! To enter, after purchasing your gift card, go to https://www.winner-wonderland.com/ to enter.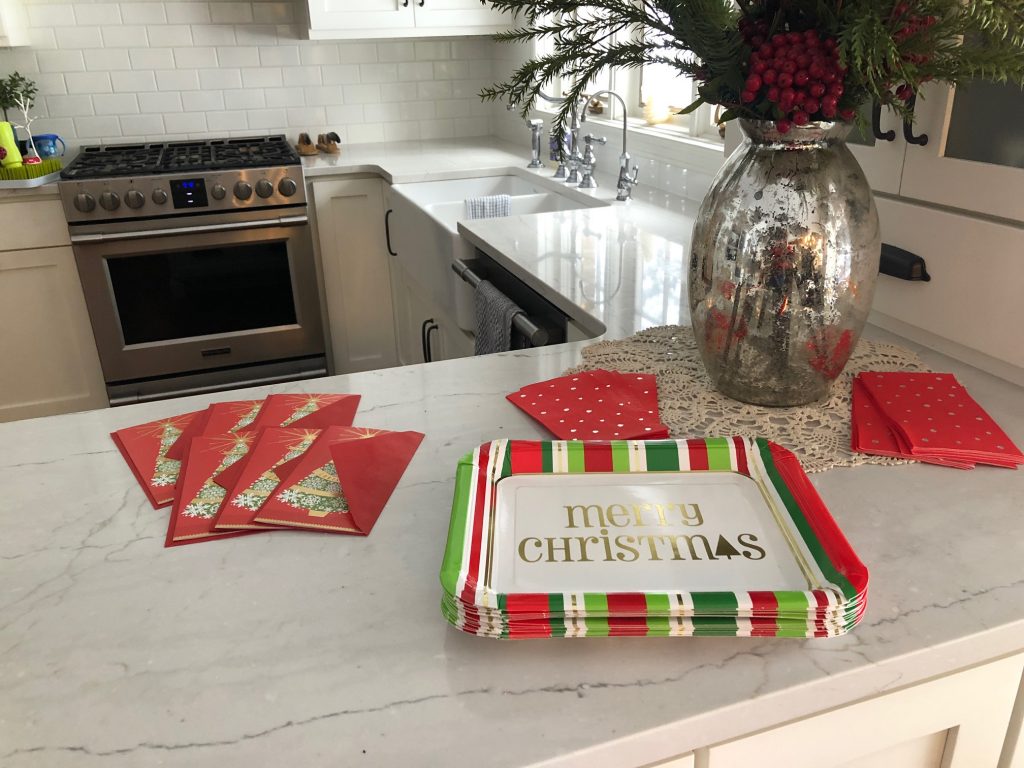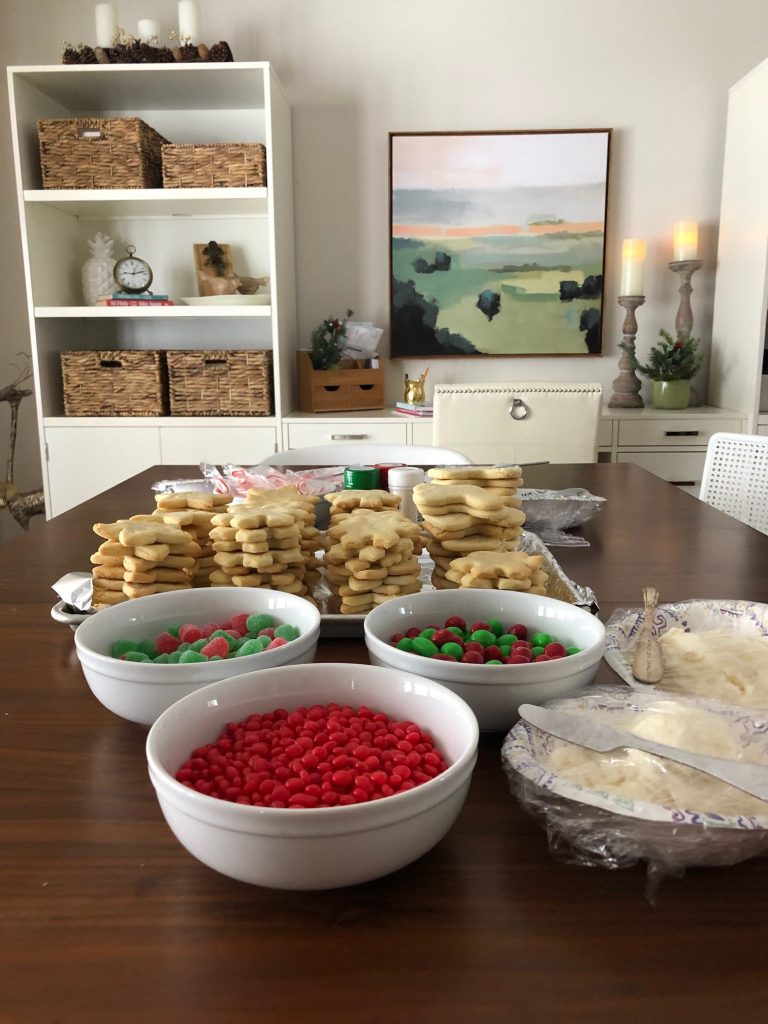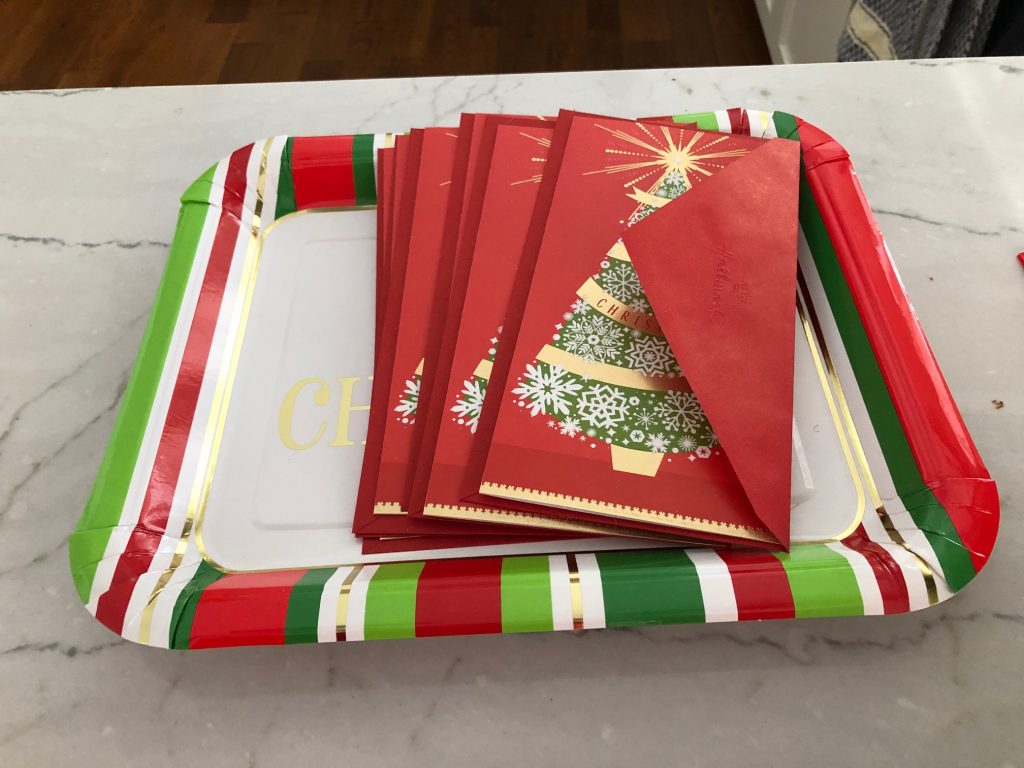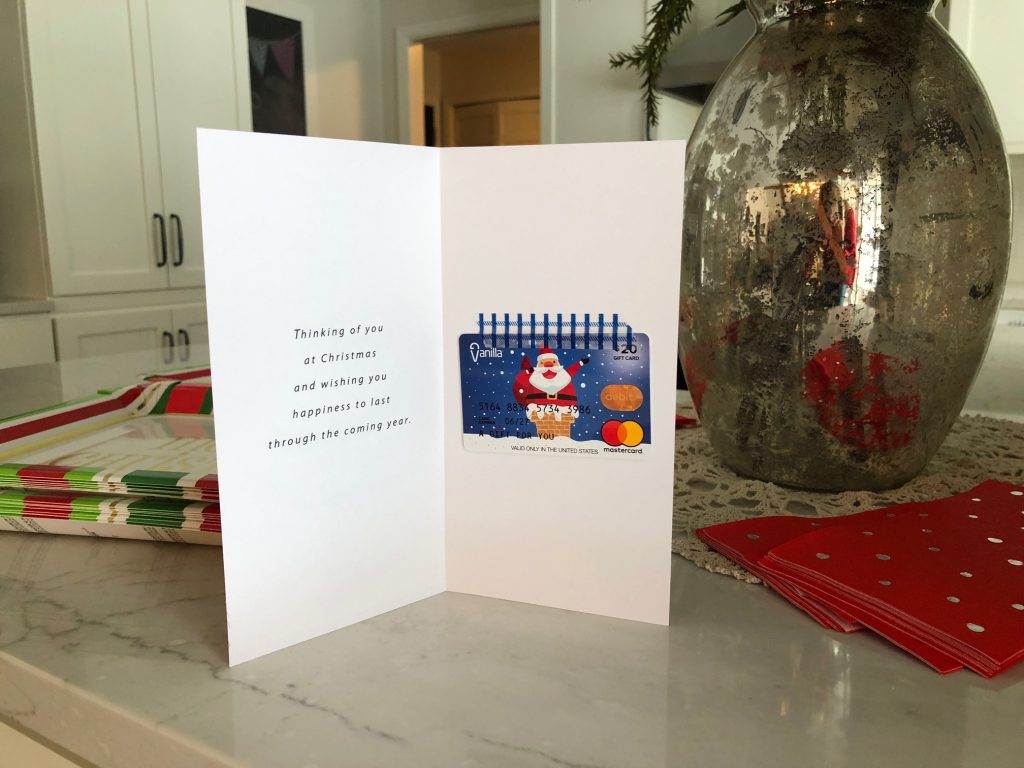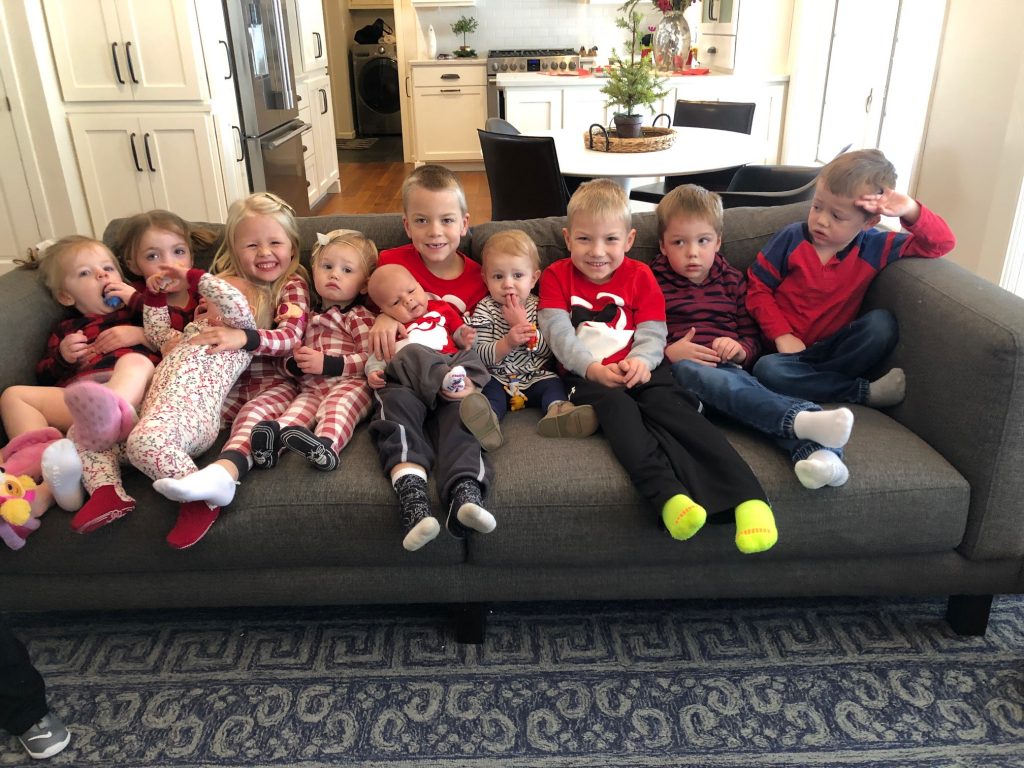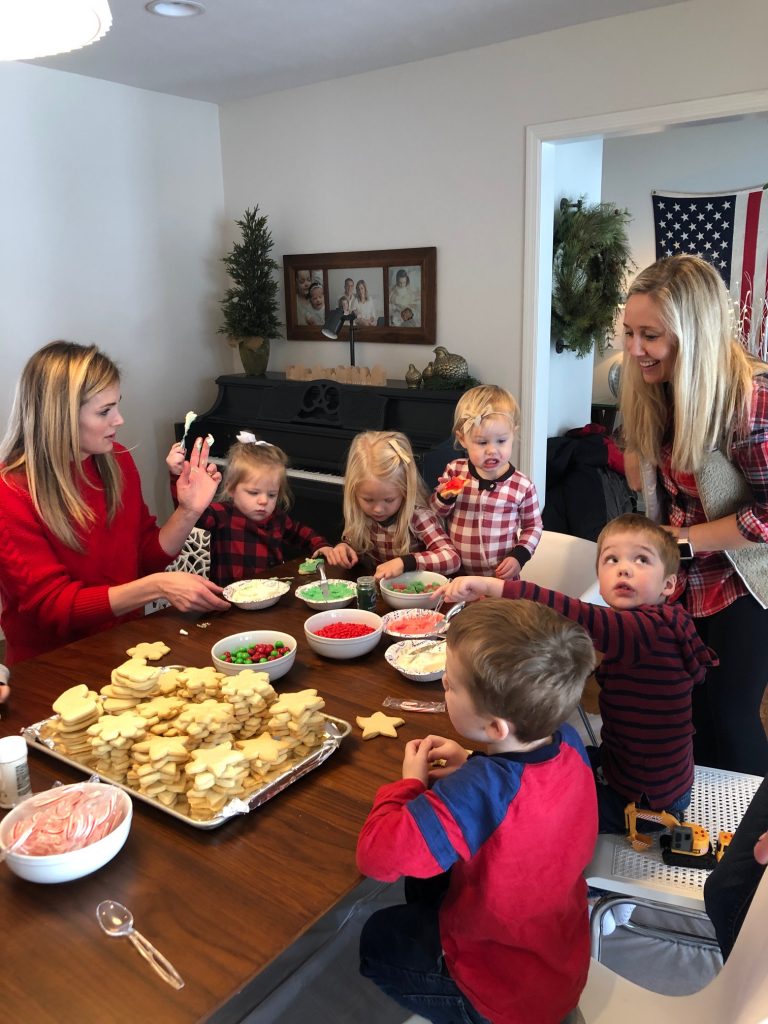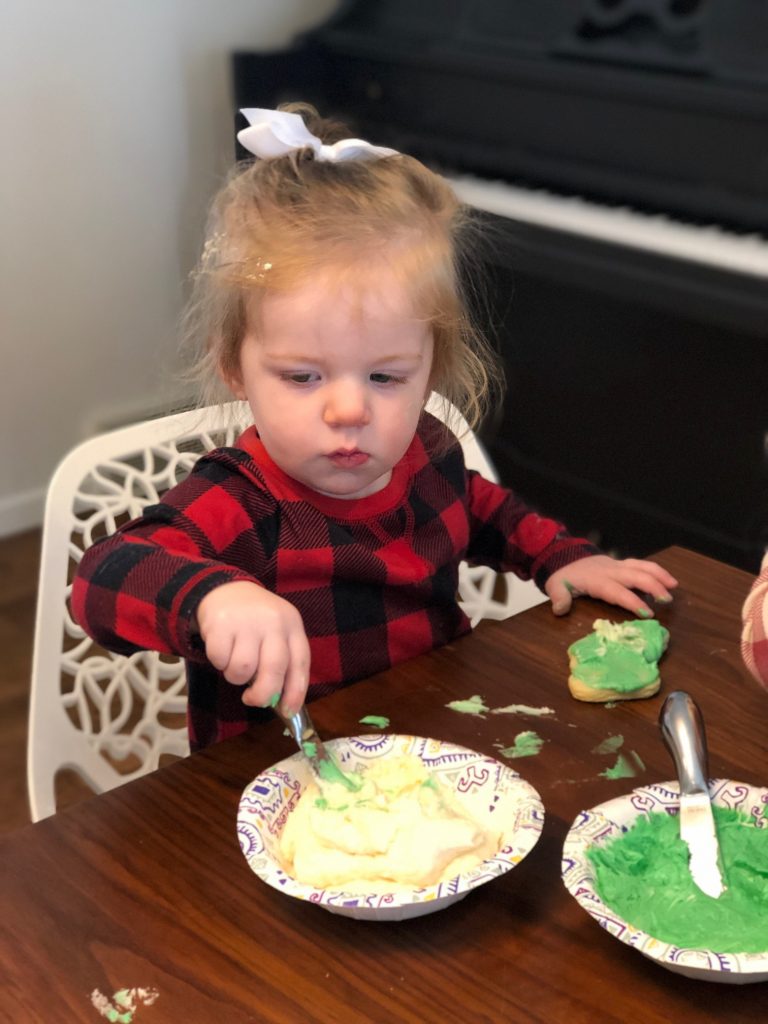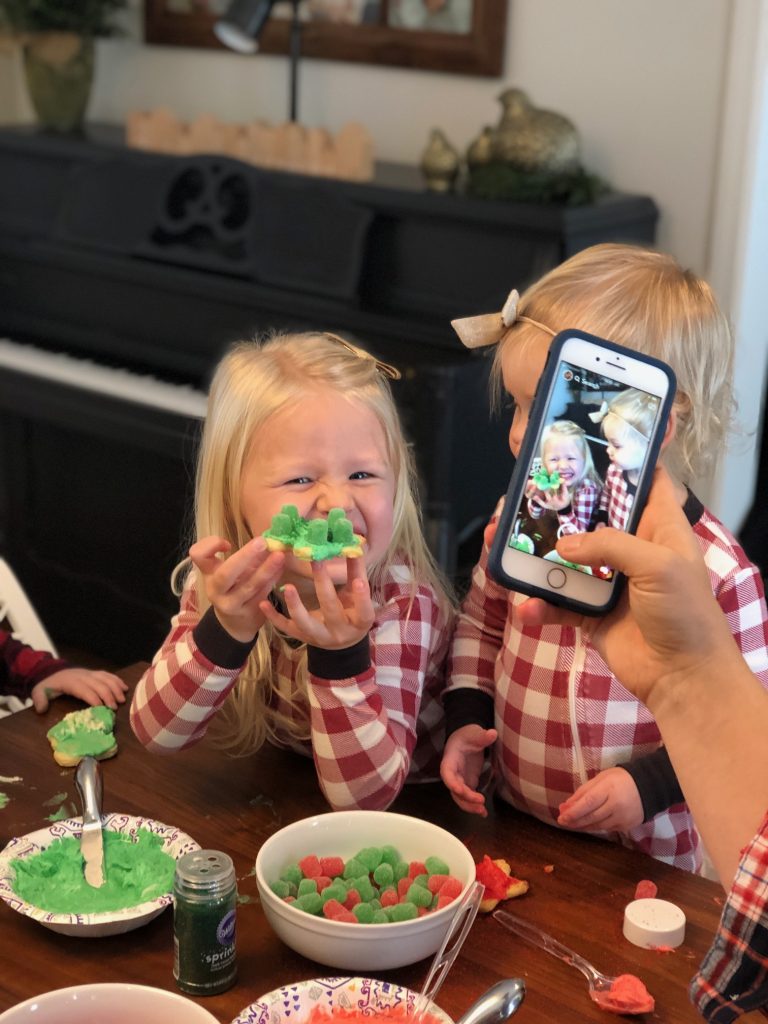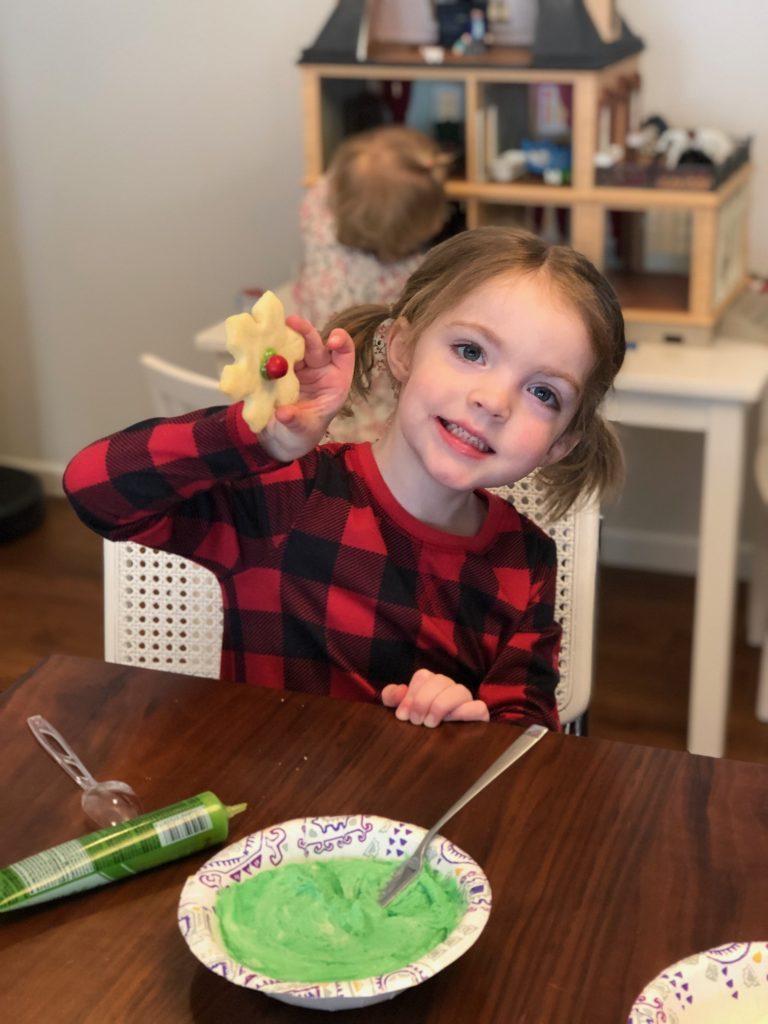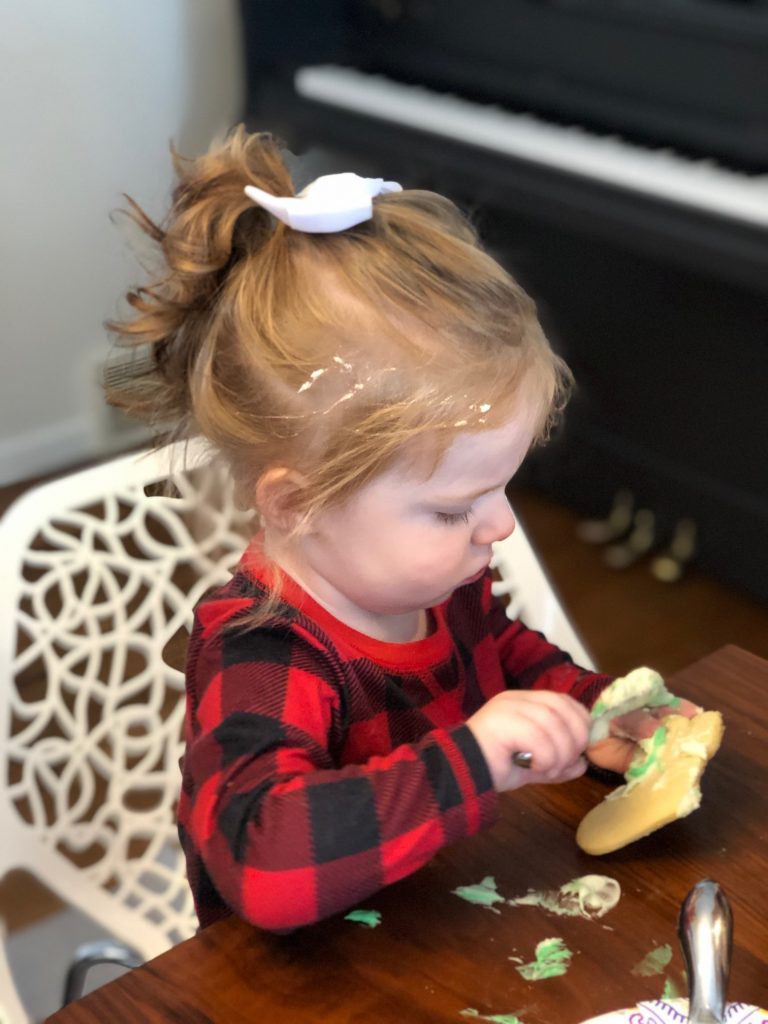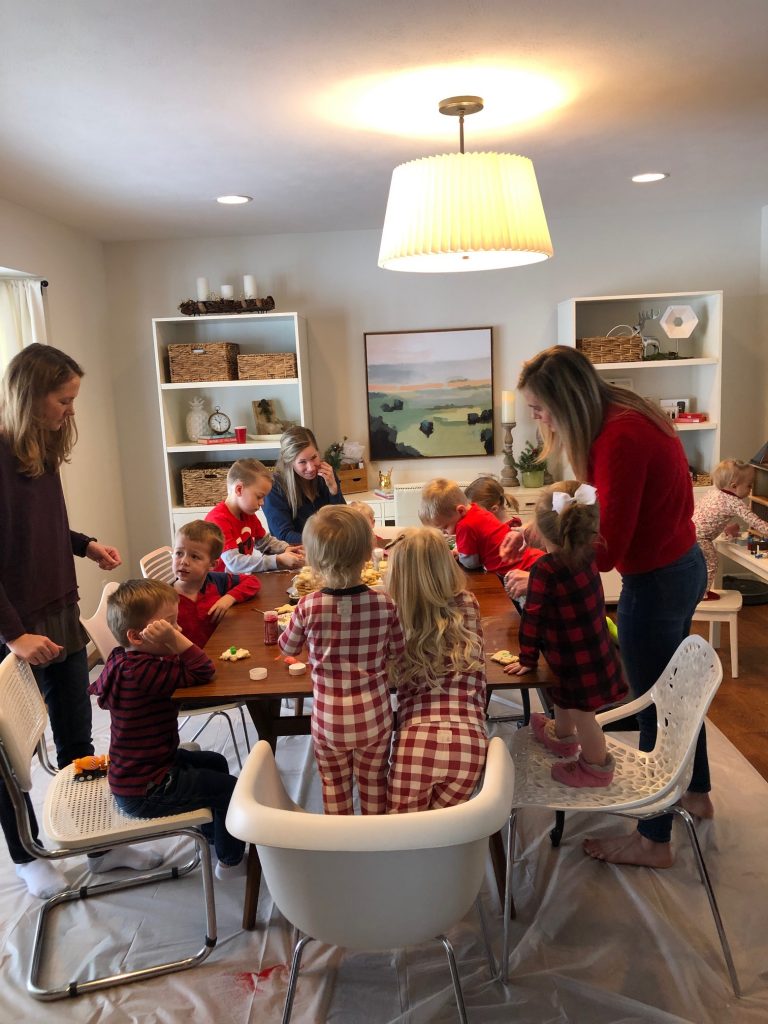 Christmastime, and the month of December, really, is a time when adults have plenty of Christmas parties and events to attend, but a little person Christmas party? Well, we decided to tackle that this weekend with a few of our favorite little people and their mommas for a Preschooler Random Acts of Kindness Cookie Decorating Party! If you're thinking that toddlers and preschoolers decorating Christmas cookies with sprinkles and frosting sounds like a hot mess, then you're right! It was a bit crazy (as pictured above) but we also had a great time on a cold and snowy Saturday decorating cookies, drinking coffee (the moms) and listening to Christmas music while the kids played.
Here's a bit more about the party structure and details that make it happen:
-I provided all the supplies so friends could just show up and enjoy themselves! All the supplies were purchased at Walmart, where we do nearly all our grocery shopping these days, and for ease and convenience I used pre-made dough since the focus was really on the cookie decorating! I made around 100+ cut-out cookies and got a variety of toppings, including sprinkles, candies, gum-drops, candy canes, etc. I DID make the frosting from scratch because it's worth every bit of extra effort. 😉
-Lately Joe and I have been really conscious that we want Ainsley and Collins to grow up thinking about others rather than becoming super self-focused, so when I was approached about partnering with Vanilla MasterCard Gift Cards to find a creative use for gift cards this holiday season, I immediately thought about how they could be used to make someone's Christmas a bit brighter! Each family who came to the party left with a plate of decorated cookies and a card with a $20 gift card in it to deliver to someone as a random act of Christmas kindness!
-We knew it would be a mess letting littles decorate cookies, so we decided to put down plastic painter's tarp under the table. It was a great idea because all we had to do was wrap up the tarp after the party and wipe down our table and clean-up was a breeze!
-Let's be honest: The mom's ended up decorating a lot of the cookies after the first 15 minutes, when the kids lost interest and started playing with toys, but any excuse to get together and celebrate the season is a win in my book!
-If you want your cookies to look good and cohesive, stick with a color palette. Even cookies decorated by little people can look good when you stick with a color scheme (we did red, green and white) that makes everything look cohesive. Another idea would be blue and white. Or white with gold and silver sprinkles. Or white and red. Plus, it's easier to plan around, too!
We had such a great time and it was a tradition I would love to continue every year! Plus, knowing that the cookies and gift cards when to brighten someone's day make it even more special. With so much focus on ourselves and our own loved ones this holiday season, it's nice to shift the focus to those around us more often.
Madison