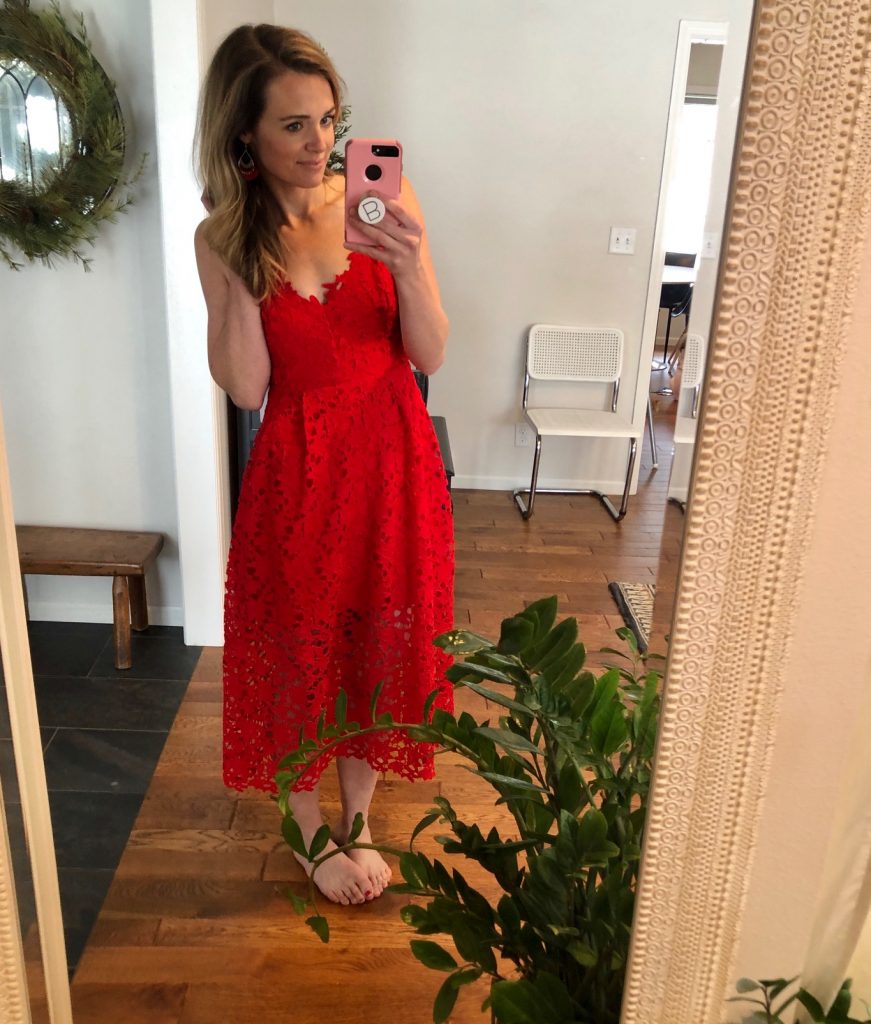 Hi friends! I've been doing a little shopping for my upcoming work trips (Palm Beach, LA and Phoenix!) and, per usual, I've had to find a few pieces that are out of my typical scope of workout clothing and jeans + tops. Although it's a big departure from my everyday life, I love getting the opportunity to dress up for events like this and then promptly return to my regular wardrobe of jeans and flats and, let's be honest, puffer jackets six months out of the year.
Here are a few of my favorite finds lately, including this steal of a dress pictured above!
1. Astr The Label Lace Midi Dress (pictured above) // Nordstrom
This runs small, so size up! I'm wearing a medium and it fits great!
2. Laeken Neck Tie Ruffle Dress // Baltic Born
Short, dressy and flirty with heels; a little more casual when worn with tights, a jean jacket and booties!
3. Pleated Flare Dress // Ann Taylor
A little more work dressy than party dressy, but could easily transition between work and play. So comfortable and a great fit.
4. Carla Sock Block Heel Booties // Ann Taylor
I got these in black and they are SO comfortable!
5. Payton Tweed Bow Pumps // Ann Taylor
I got these in the leopard print, which is now sold out, but these are darling, too!
ALSO: It should be stated again and again that I have used Rent the Runway countless times in the last year and a half and I can't recommend the service enough! So often I don't have a regular need for, say, a black tie dress on the regular. Instead of dropping major cash on something I would likely only wear once, I've used Rent the Runway to fill in the gaps. It's SUCH a great service and I highly recommend it!
Madison