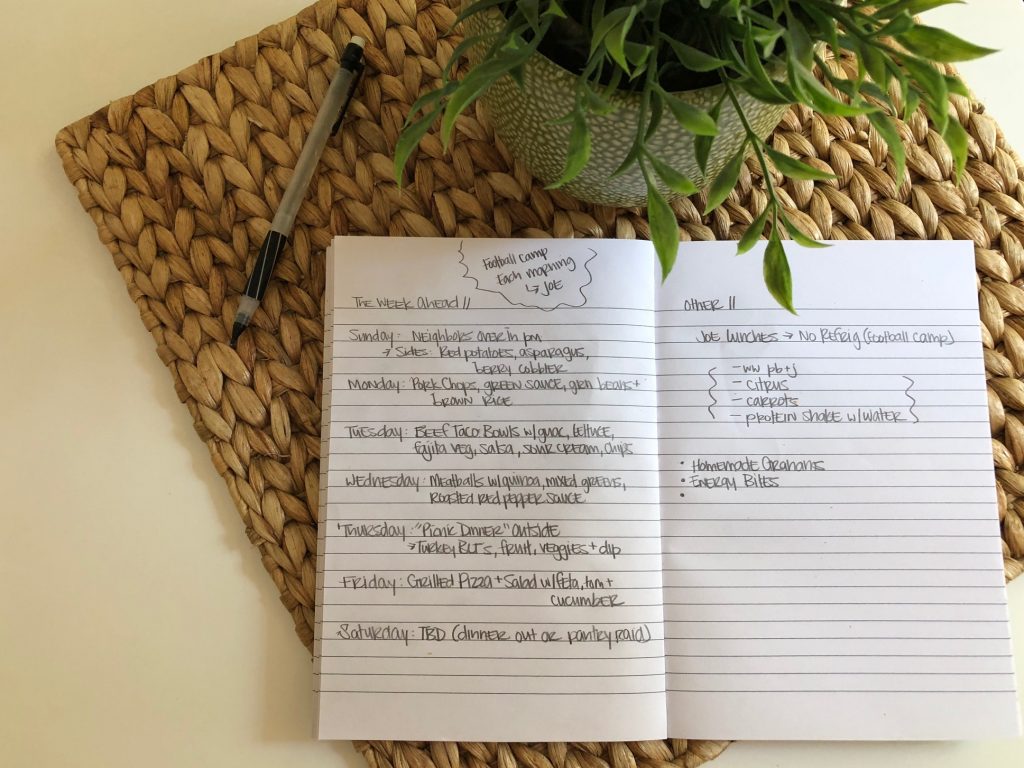 At the beginning of the year I had a LONG bucket list of items that I wanted to complete. Half way (over half way) through the year I'm afraid to say that I have a lot of work left to do in order to check those items off said list, but I'm working on it. One of the things that is LONG overdue for the blog is creating an e-newsletter to share behind-the-scenes content for you all. Basically, if you're a reader of E&C and like the content that goes up on the site, then you'll find the newsletter to be even better.
I've been trying to do a better job of meal planning and prepping each week, and, spoiler alert, it's been SAVING my life over the last month. Maybe that sounds dramatic, but it's true. The dinnertime hour had become SO stressful for our family (okay, for me) and doing a little weekly meal plan, some simple prep for the week on Sundays, and the amount of stress it's saved me at dinnertime has been unreal.
Let me be clear, I am NOT cooking from a recipe each night of the week. In fact, I'm hardly ever cooking from a recipe. I've just been sketching out general plans with easy-to-make proteins, vegetables and some sort of whole grain/carb to round out the meal. While our meals aren't fancy on any given week, it's been so great to have a healthy and balanced meal planned out and shopped for, with a few things prepared in advance to toss on the plate.
I'm hoping to share more of our meal planning and prepping process along the way. I can't promise it will be polished and pretty, but it will be useful, honest and hopefully make your life easier like it's made mine! I'll be share some beauty tips and tricks, recipes, and other behind-the-scenes content along the way as well.
You can sign up HERE.
Madison