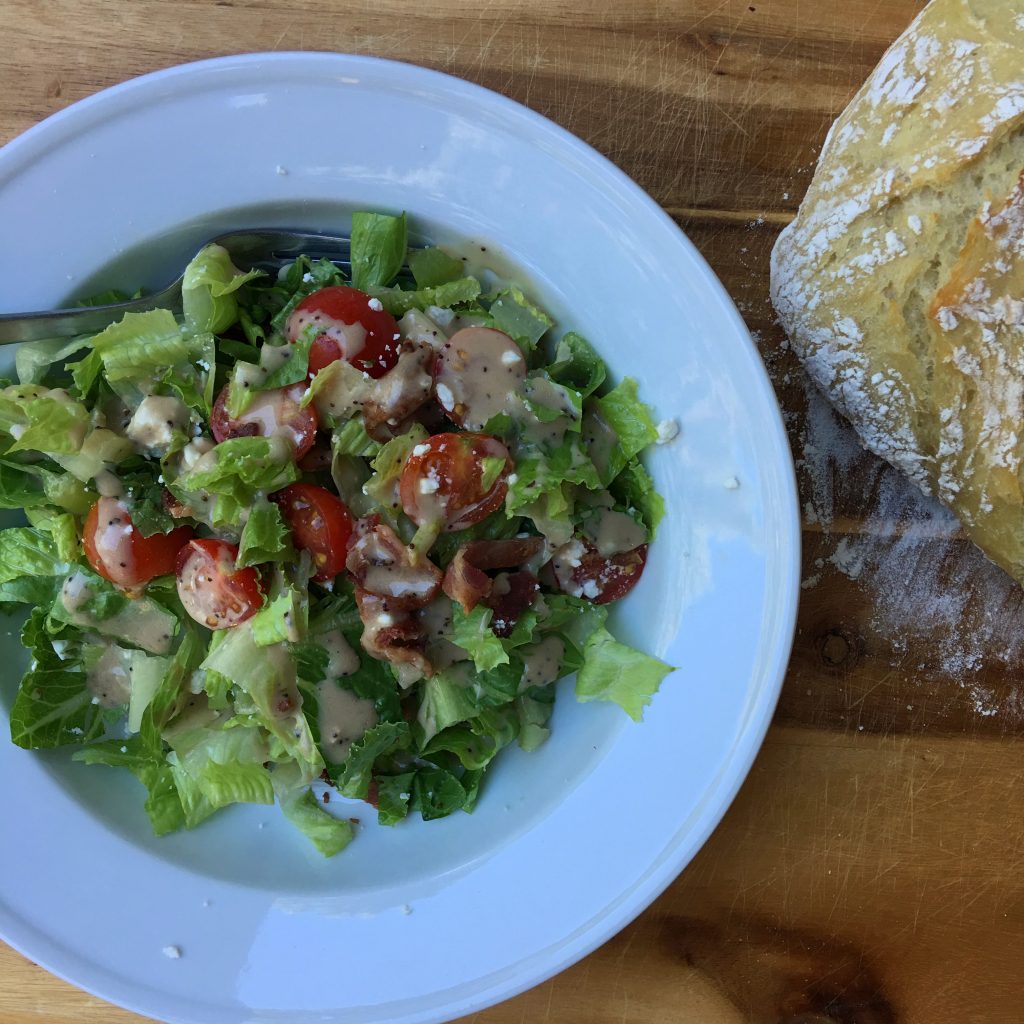 Hi everyone! So sorry for the delay in posting my next recipe on the Week of Recipes. I got a little sidetracked by turning 30, but I'm excited to be posting this recipe today and wrapping up the week of recipes tomorrow with the fifth and final recipe!
When time is really crunched but I'm looking for a healthy meal for our family I typically reach for a big salad and toss a bunch of different fun ingredients in for variety. This BLT salad is on pretty heavy rotation at our house in some form or another.
Also: I used to think I wasn't a bread baker. Until I discovered Pinch of Yum's Miracle No Knead Bread and it changed everything. It's so incredibly easy, cheap and fun to make. Yes, fun! I mean, when you bake bread that looks and tastes as good as a bakery, you start to really get excited about the whole thing.

BLT Chopped Salad
Author:
Espresso and Cream
Ingredients
2 hearts of Romaine lettuce
12 oz. bacon, crisp cooked and chopped
2 medium ripe tomatoes (1 used grape tomatoes because we had some from the garden)
2 oz. feta cheese, crumbled
Dressing of choice (Joe and I like to mix Balsamic Vinaigrette and Poppyseed 50/50)
Instructions
Chop Romaine lettuce into bite-size pieces. In a large bow, toss together the lettuce, bacon, tomatoes and feta. Drizzle lightly with salad dressing of choice and toss to coat. Spoon mixture into bowls. Serve with homemade bread.
*Vegetarian Option: Add bacon at the end. Serve the veg option with chickpeas or black beans instead of the bacon.