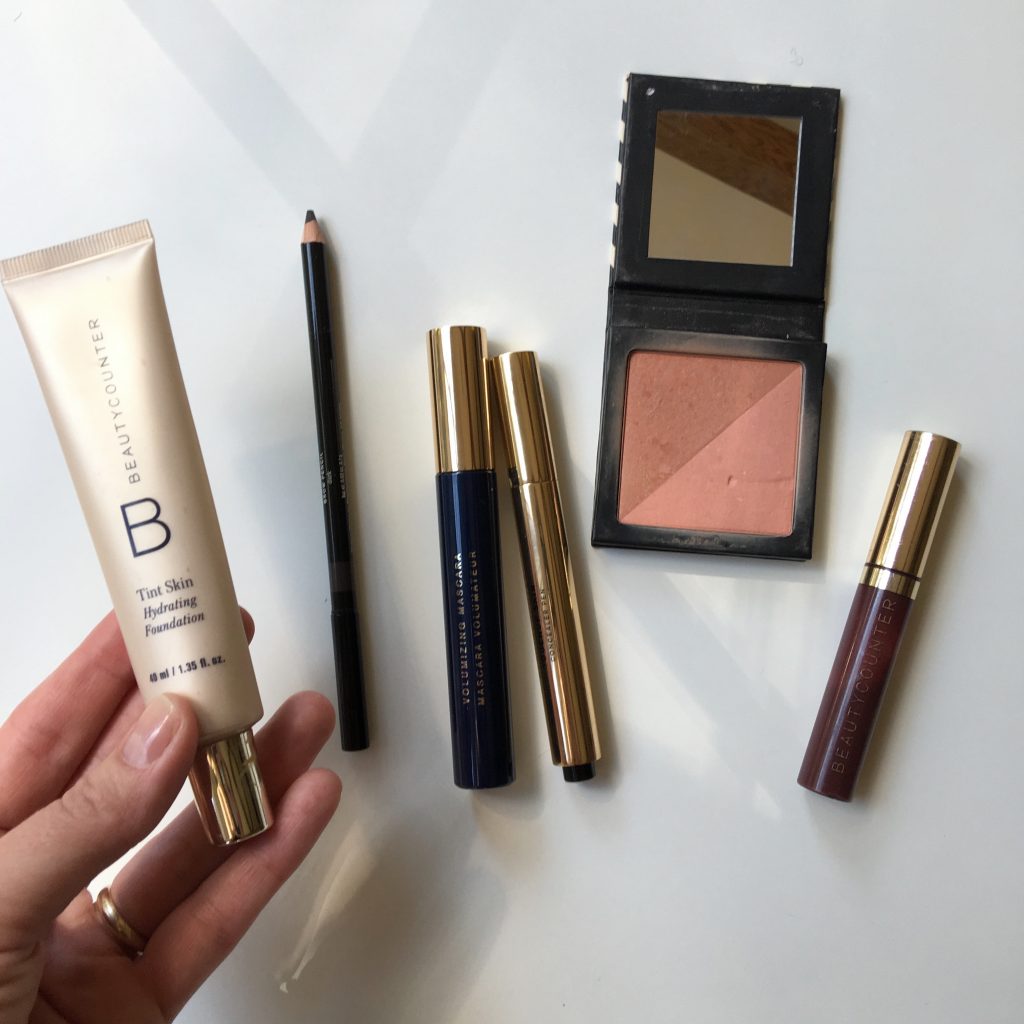 Happy Friday, friends! I've been thinking a lot about the things that I want to devote my time to as the school year rolls around. I know that many people make resolutions around the first of the year, but I really appreciate back-to-school goal setting and planning. Something about the school year starting feels like a great time for a re-set.
All that to say, I'm hoping to spend more time here at Espresso & Cream. I love this little corner of the internet and no matter how many times I think about letting the blog fall by the wayside when life gets busy, I keep coming back here because I love writing, content creation and all that goes along with blogging.
Today I'm talking about my super quick and easy 5-Minute Face routine. As a busy mom, I'm always looking for ways to streamline getting ready in the morning. Usually I'm trying to keep a baby happy in the bouncer next to me while talking with my toddler and making sure she doesn't launch herself off our bed while I put myself together for the day.
So basically my time is valuable and limited and an elaborate makeup routine does NOT fit my life. So what's a work-at-home mom to do? Enter the 5-Minute Face: a collection of products from Beautycounter designed to help you look put together in a flash.
Beautycounter has a really amazing interactive tool on their site that walks you through color matching your products and the bundle of 6 products is available at a really great reduced price. The collection includes:
Tint Skin Hydrating Foundation // Linen
Touchup Skin Concealer Pen // Fair
Brow Pencil // Medium
Blush Duo // Whisper & Tawny
Mascara // Volumizing
Lip Gloss // Fig (I forgot to put it on!)
The interactive process on the site is really fun to play around with and I found the color-matching to be pretty much spot on with what I typically like to wear! You can find your own 5-Minute Face routine on Beautycounter's website.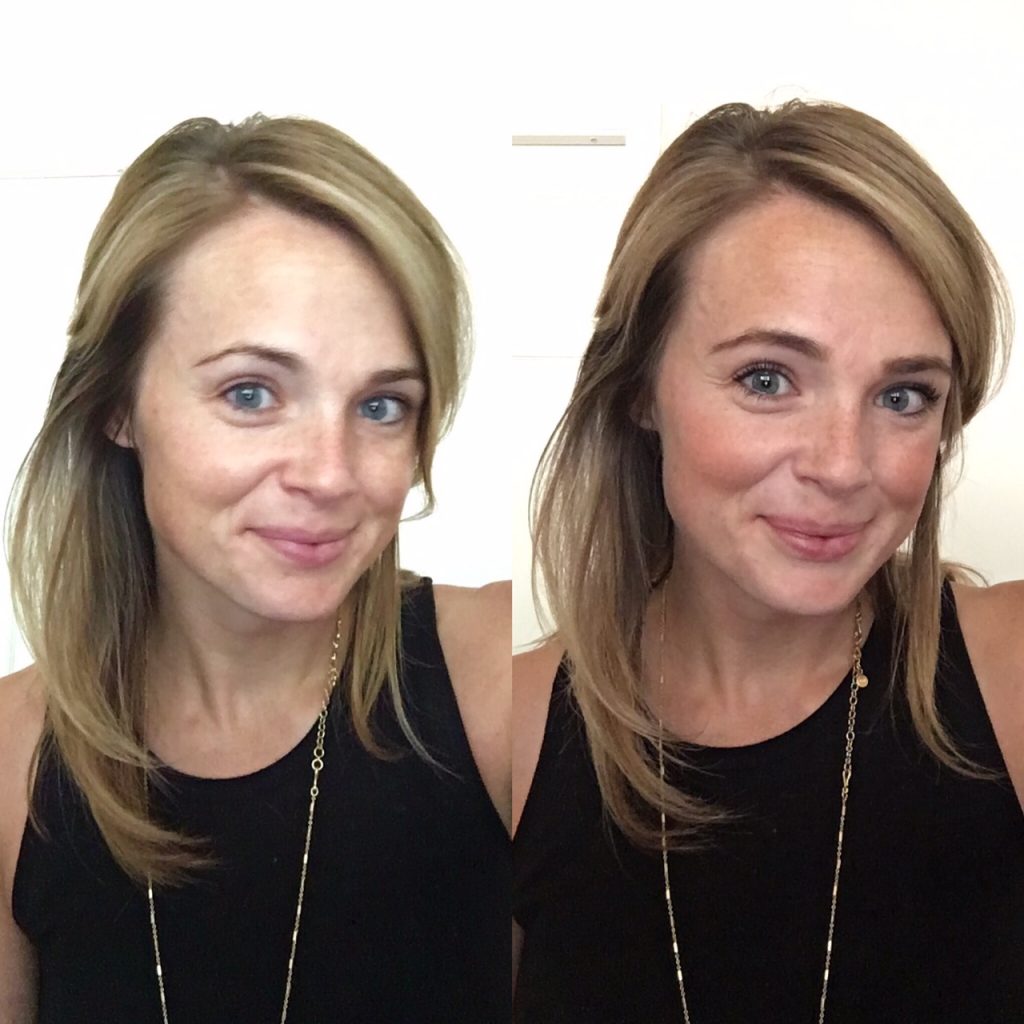 BONUS: Through the end of the day today (Friday, August 18) when you purchase a 5-Minute Face kit you will get a FREE Retractable Complexion Coverage Brush to apply your foundation. I love this brush and think you will, too!