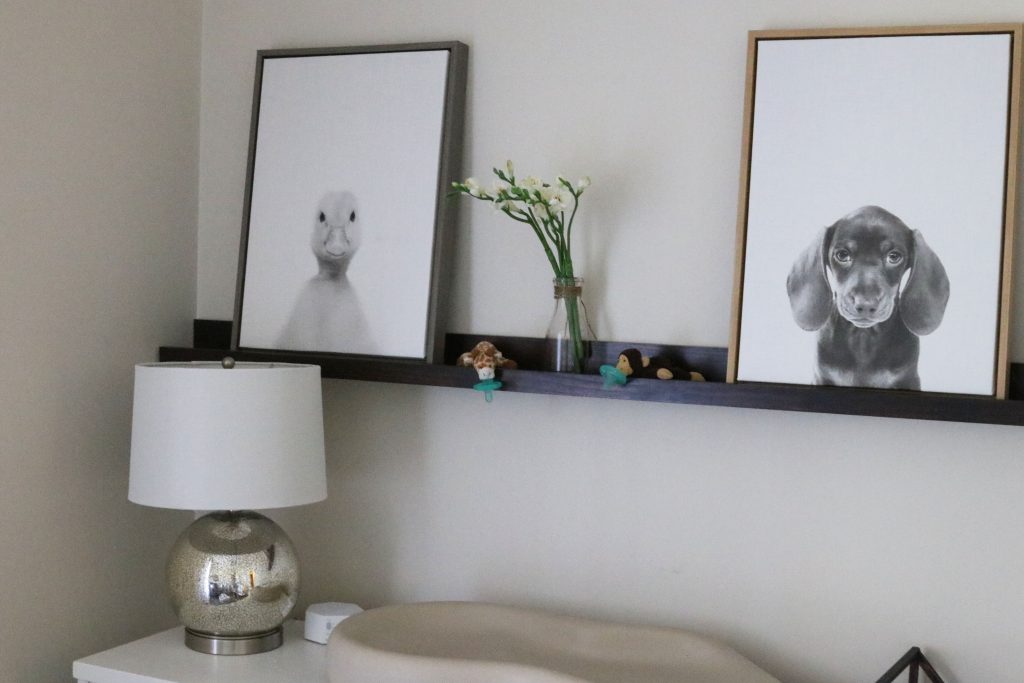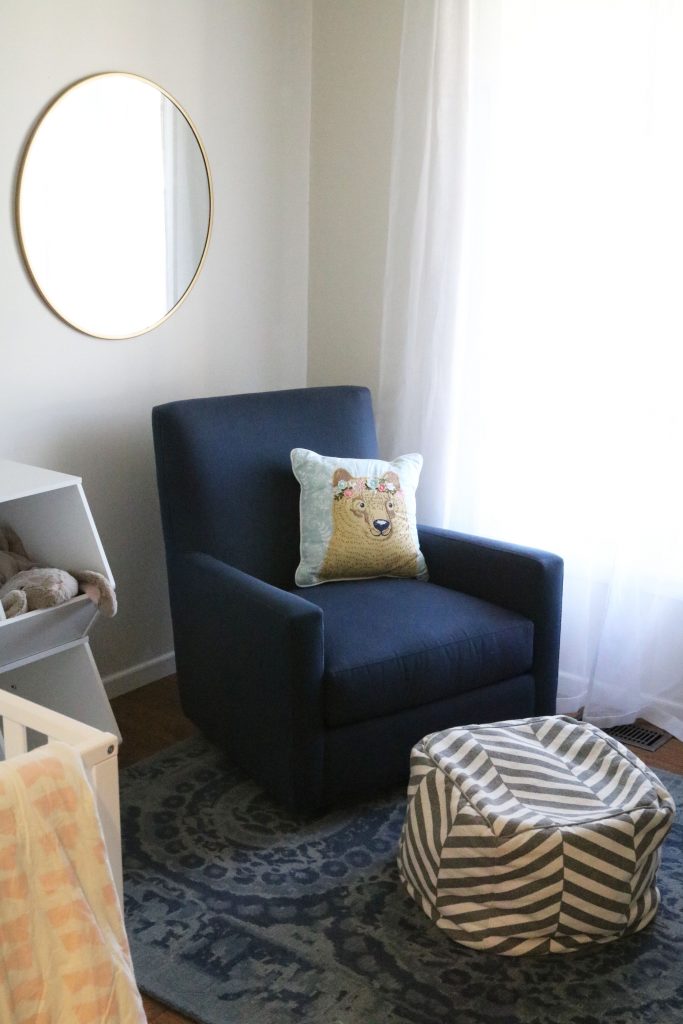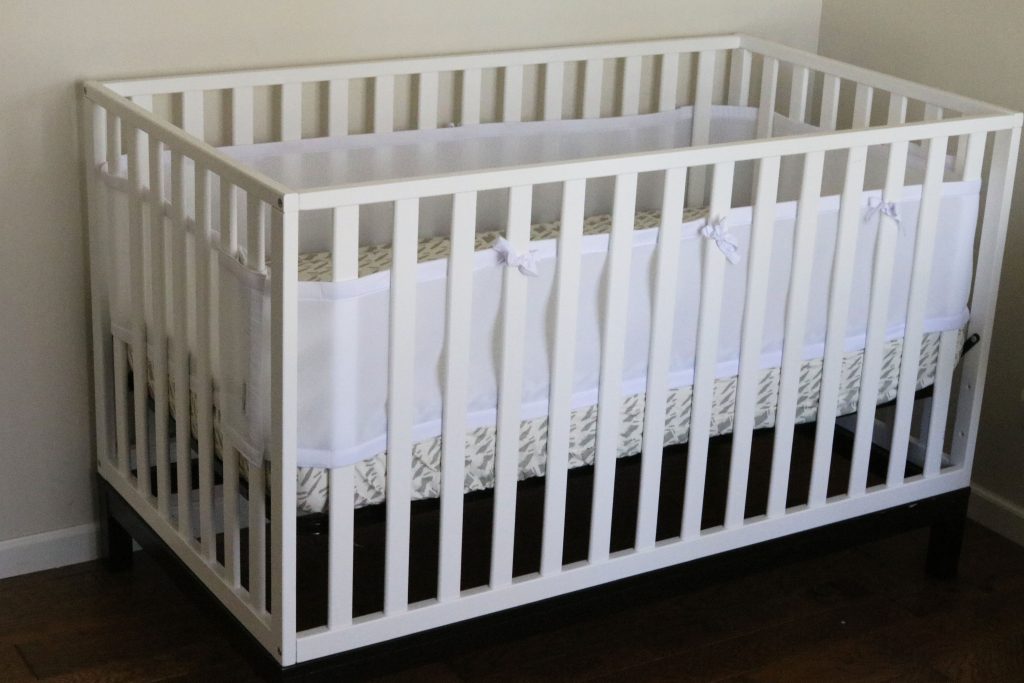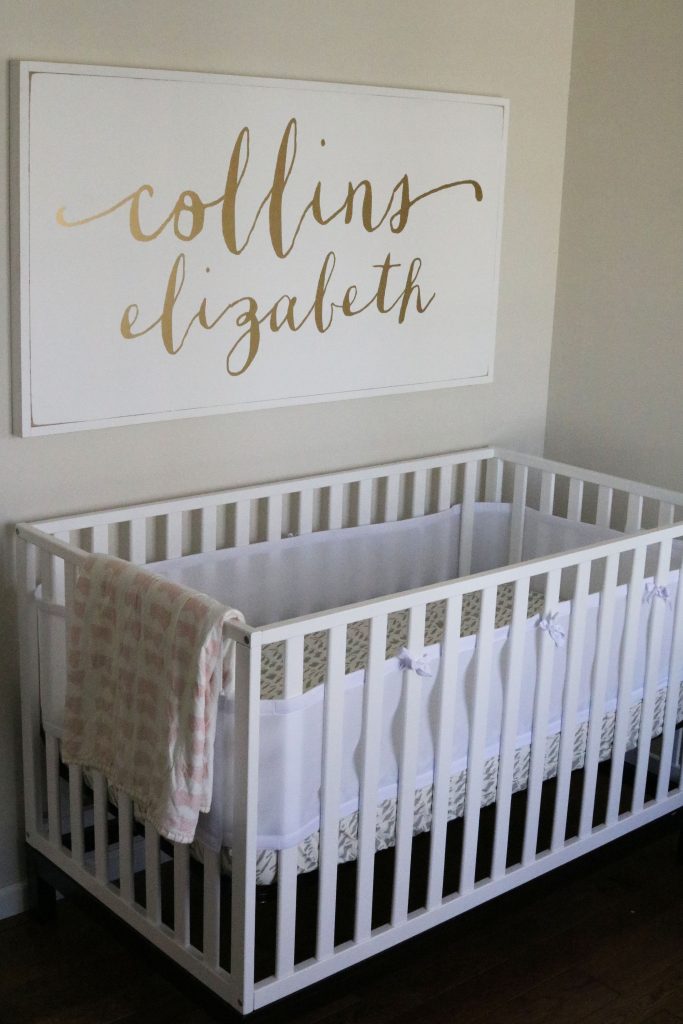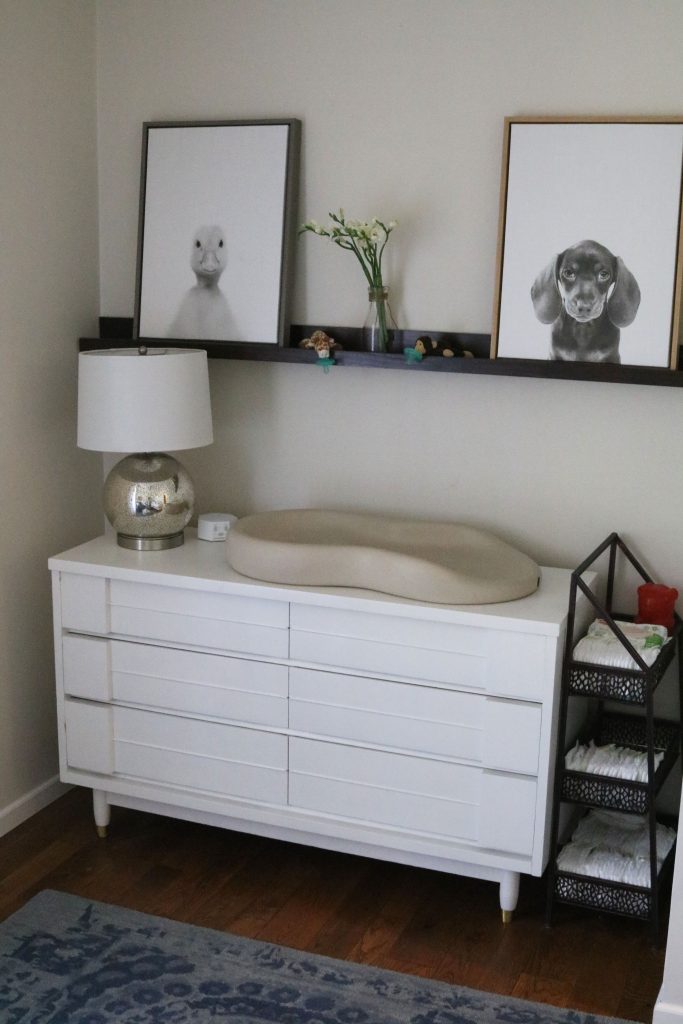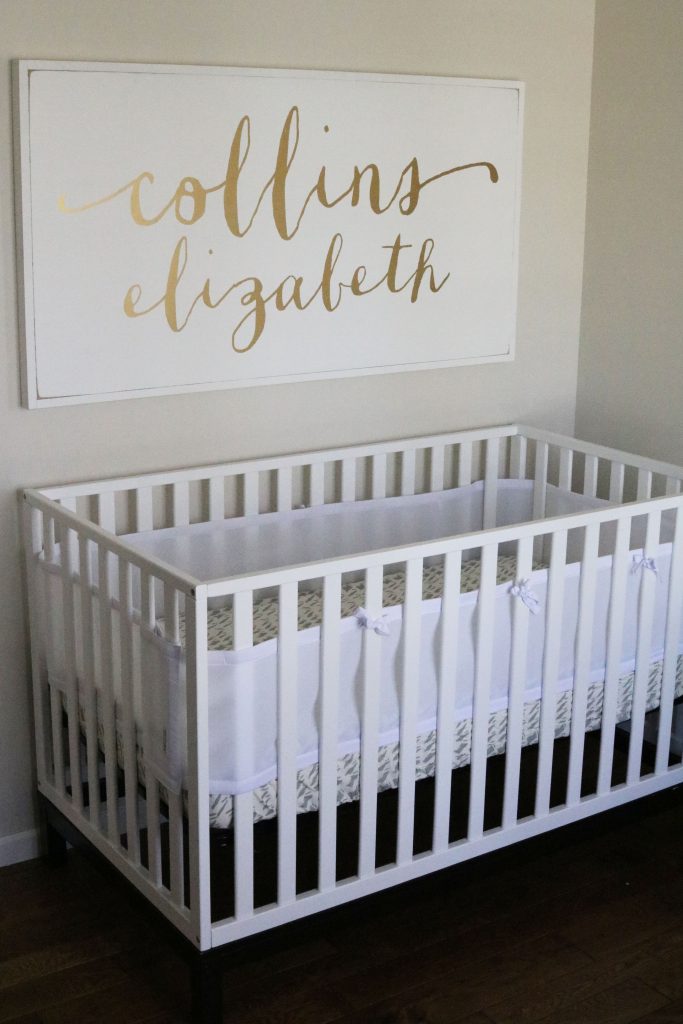 Collins Elizabeth is here! Okay, while writing this post she actually isn't here yet, but by the time I post she will be, and I am so excited to share her nursery with you all. I figured I should get this post put together before her arrival since I can't imagine I'll be back to blogging very quickly after she makes her arrival.
I've posted a list of resources at the bottom of this post if you are curious as to what items we purchased for her nursery and where they came from! With Ainsley's nursery we had a very clear idea and direction before decorating. I spent so many hours pinning photos and creating inspiration boards, and with this nursery…. well, second baby problems because I did none of that. But! I'm so so happy with how it turned out. We sort of accidentally fell into an "baby animal" theme for the nursery, and paired with the grey and light pink color palette I think it feels both whimsical and sophisticated.
The room itself is on the smaller side compared to Ainsley's room our our master bedroom – we have three bedrooms upstairs – so we didn't have a lot of space for extra things or unnecessary furniture. The closet is also on the smaller side so any extra items (extra diapers, wipes, etc.) are all housed in Ainsley's very large closet.
Source Guide 
Rocker // Room & Board
Bear Pillow // Target
Rug // Pottery Barn
Crib // AllModern.com
Mesh Liner // Breathable Baby
Crib Sheet // Land of Nod
Custom Name Sign // House of Belonging
Changing Table/Dresser // Thrifted
Changing Pad // Keekaroo Peanut Changer
Mirror // Target
Animal Prints // Homegoods