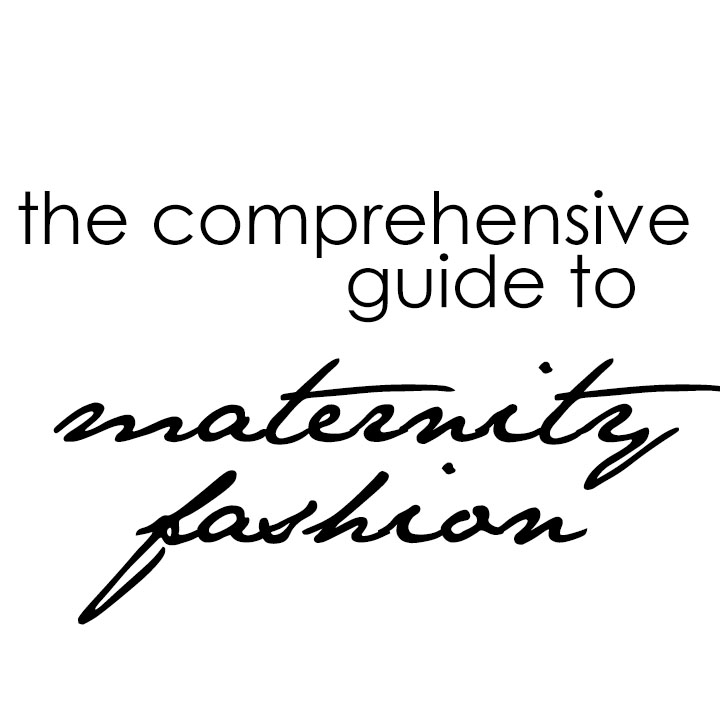 I had the best intentions of sharing more maternity fashion posts this pregnancy, but that just didn't happen. Truth be told, while I feel great this pregnancy, I feel anything but glamorous and stepping in front of the camera regularly to take photos of my outfits was just. not. happening. Ha!
That said, I have made an effort to try and dress normally and in a way that was put-together most of this pregnancy. And I have a lot of thoughts about clothes the second time around.
In short, maternity clothes stink. It's hard to find good options that are comfortable and flattering throughout all stages of pregnancy. The clothes that do fit and wear well are almost always insanely expensive, and even when you do splurge on good quality, it's not always a guarantee that your clothes will retain their shape and be worth the money you invested. Plus, aside from maternity-specific stores, finding brands that actually stock maternity clothes in their stores is practically impossible. I've purchased and returned so many clothes this pregnancy it's comical.
So, after a nearly full-term pregnancy, what has made the cut, what brands have I loved, and what items have been worn time and time again? Let's dive in!
My Most-Loved Items 
These are the pieces that I've found myself reaching for time and time again, the best of the best, if you will. It's hard to know ahead of time what those items will be, but after 37+ weeks, it's become clear that these are the winners. 
Hatch Collection Bateau Top $158
I know that some of you are going to say I'm crazy for recommending a top that costs this much, but it's been a lifesaver. I've worn it time and time again, and have enjoyed the way it fit in the first trimester as much as the third. It's designed to be able to be worn post-pregnancy, too, so I'm hopeful I'll continue to get use out of it! It was the only Hatch piece I ended up keeping and I wish I would have purchased more.
GAP Maternity Jeans $52
I don't have a specific link to the jeans I'm wearing since I bought them for Ainsley's pregnancy, but the look similar to these jeans. They are comfortable, they hold their shape (!!!) and have worked well throughout pregnancy.
GAP Rib-Knit Mockneck Dress $43
I'll go as far as to say this dress is a must-have item! I LOVE wearing it and feel like it's very flattering throughout many stages of pregnancy.
Liz Lange for Target Tee Dress $24
I have the long-sleeved version of this dress, but I linked to the short sleeve version since summer is coming. I avoided all body-conscious dresses last pregnancy, but have really enjoyed this dress with the second go around.
TK
Favorite Stores for Maternity Clothes
Hatch Collection 
Expensive clothing but from the one piece I kept and the others that I tried on, they are worth the clothes are worth the price! The only thing I really didn't like were their jeans.
Old Navy Maternity
These pieces don't fall into the "quality" category, but I do have a number of items from Old Navy that have worn fairly well during this pregnancy.
Gap Maternity
I've really loved almost everything I purchased from Gap this pregnancy. In fact, most of the items I've worn regularly have been Gap Maternity, so I guess that says something. Great for basics, including jeans, t-shirts and casual dresses.
Pink Blush Maternity 
This is a hit-or-miss recommendation. Some of their clothes have been really cute and fit well, others have been a total disaster. The dress I'm wearing in the photo above has been a favorite of mine as well as their robes (for labor/delivery/postpartum) and some of their tops. Proceed with caution and expect to return about as much as you buy.
Stitch Fix Maternity 
I got a couple maternity fixes, once during Ainsley's pregnancy and once during this pregnancy. The two pair of leggings that I LIVED in with both pregnancies were both from maternity-focused fixes. I know Stitch Fix can be hit or miss, but I really appreciated that they had some different brands than what I would have found in stores or online.
Places/Items I DON'T Recommend
H&M Maternity
I didn't have any success, despite trying a lot of items from their maternity collection. Everything ran super small and shrank in the wash. I would recommend just shopping their regular items and sizing up, which I did with some success in the sweater department.
AG Maternity Jeans
I'm so sad about this. I spent a ridiculous amount on a pair of AG maternity skinny jeans, and while they are certainly the most comfortable things on the face of the earth when you first put them on, they are a total nightmare as you wear them. I've never owned a pair of jeans that have bagged out this bad. I can't wear them for more than a couple hours without needing to wash/dry them again.
ASOS Maternity
Maybe it was just me, or the fact that my style and preferences have changed since my last pregnancy, but I didn't find ASOS Maternity to be a good fit this time. The clothes were all ill-fitting and the few items I kept ended up shrinking terribly even after following the wash/care instructions.
Madison