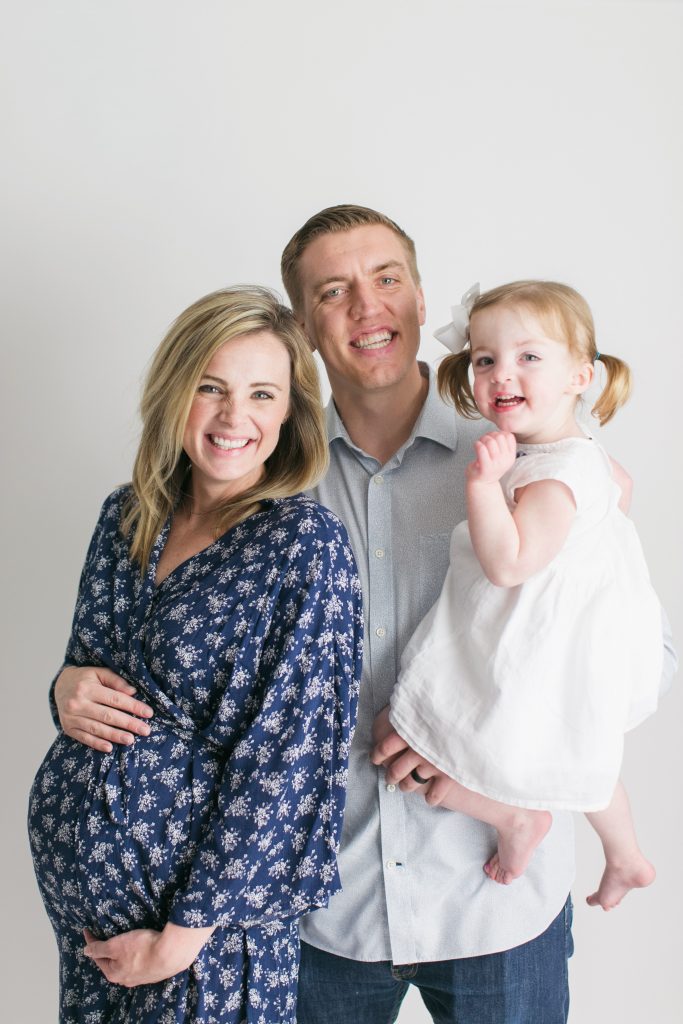 Anyone who has prepared for parenthood has heard the adage: "The days are long, but the years are short!" When I was in the trenches of life with a newborn the days did, indeed, feel long. And while I knew that the years would fly by, I don't think I really believed it. These days, I find myself feeling every ounce of the shortness of life with little children. My baby, I swear she was just a baby. How can she possibly be two? Having conversations with me and running around the house like a maniac, developing her very own personality and preferences.
As I wait for our second little girl to arrive, I find myself painfully, achingly aware of how short the years are, how quickly the days fly by and how quickly these little babies turn into toddlers, kindergarteners, high schoolers, college students. Be still my heart. I don't know if I can handle it.
I'm aware that sometimes I can come off extremely unsentimental to those who know me well, but it's not really that at all. If anything, I'm so sentimental that I can't handle the big feelings that threaten to overtake me on a daily basis. I look at those little fingers, those tiny toes that have curled up like that since she was itty bitty, the way she giggles and curls up next to me on the couch while watching "Monkey George" and calls milk "mookie!" You guys, I can't handle it. I've always been a believe that the best is yet to come, but lately I've been searching for a way to freeze time. Because these days, while exhausting, challenging, physically demanding, are so very sweet.
I look at those two faces in the photo above and I melt. Our family isn't perfect, we aren't perfect or ideal parents. Heck, sometimes we aren't even good parents! But they're my people, my crew, and getting to do life with them every day is the biggest blessing I could have asked for.
Madison