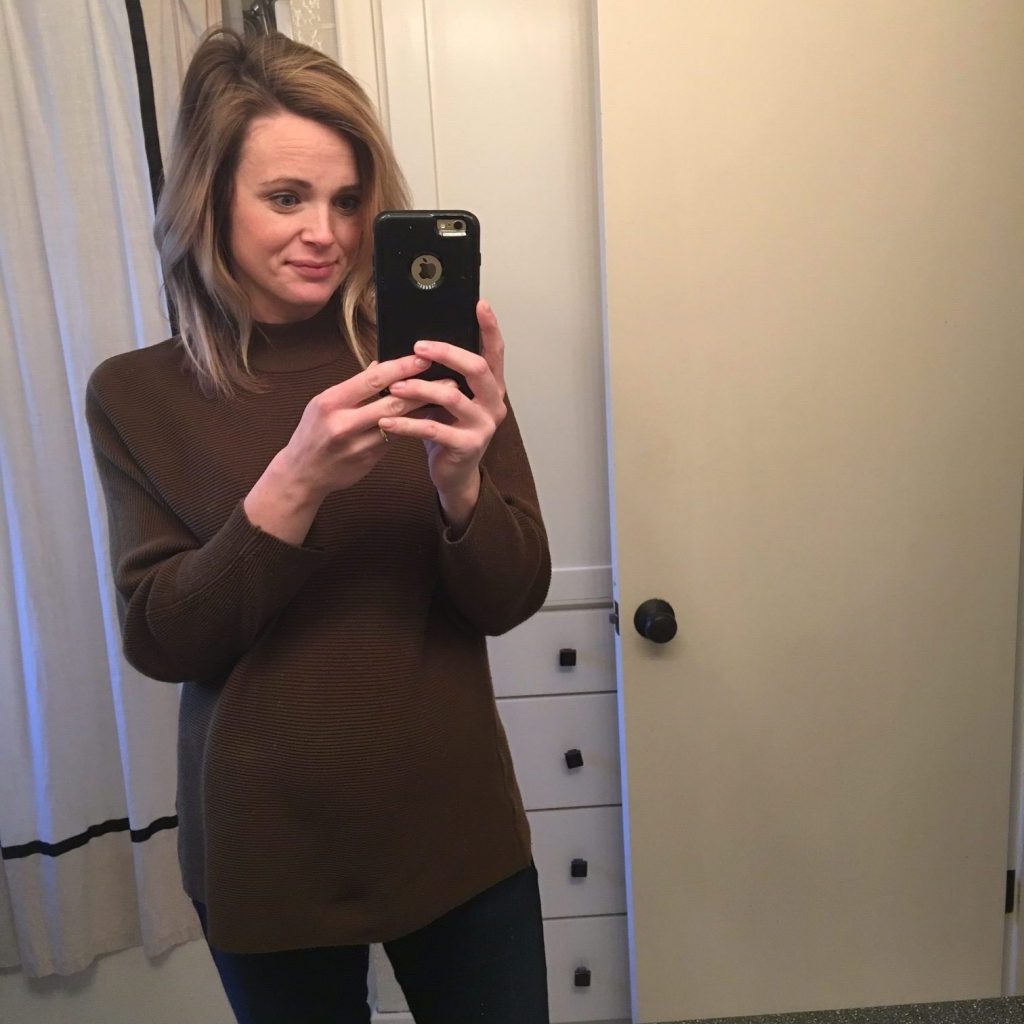 When I was pregnant with Ainsley, I wrote A Letter to my Firstborn a few weeks before she was due. All jokes about middle or second children aside, I didn't want to let this precious time before I meet our second daughter go by without writing a letter to her.
To my second daughter, my sweet baby girl, a child I don't yet know and yet love more than I could have imagined; we're ready for you. If you anyone asked me about how I was feeling just a few weeks ago, I would have probably given them a different answer. But now, as I sit here writing this letter, listening to a playlist created just for this little girl's birthday, I can say without a doubt that we are ready.
Your big sister informed me last night that she's excited for you to arrive so you two can "play toys." And because we've promised that when you arrive we will celebrate with birthday cake. Everywhere we go she tells people that when baby sister arrives we are going to have CAKE! All jokes aside, I have already been praying over your relationship. Because while everyone is quick to tell me that sisters are the best, I'm also aware that sibling relationships can be strained, competitive and forced and I want nothing more than for you two to be the best of friends.
Late at night and early in the morning I find myself wondering how my arms and heart can possibly make room for two. It makes my heart swell and crumble all at once, thinking about you and your sister both here in this house, asleep in those two bedrooms side by side. How will I have room to care for and love another just as much as I have loved the first? It seems nearly impossible. And yet I've seen your sweet little profile on ultrasound photos and I've been kept awake by your kicks and rolls and I know without a doubt that our love will multiply in a way made possible only by God.
Ainsley has a BIG story matched only by her big personality. But I'm already praying you to develop your own unique, distinct personality and that you feel comfort living in the story God has written for your life. I pray you are compassionate, tender-hearted, self-assured and deeply rooted in God's word and truth. And I have a sneaking suspicion that you might end up being a little introverted like your momma. Or maybe that's just wishful thinking since your sister is your dad's twin in almost every way.
I'm so thankful for the opportunity to experience pregnancy again, to experience motherhood and yes, even the newborn days once more with you, sweet baby girl.
I feel ready. I don't feel ready. But I know that we'll figure it all out along the way.
Love,
Mom