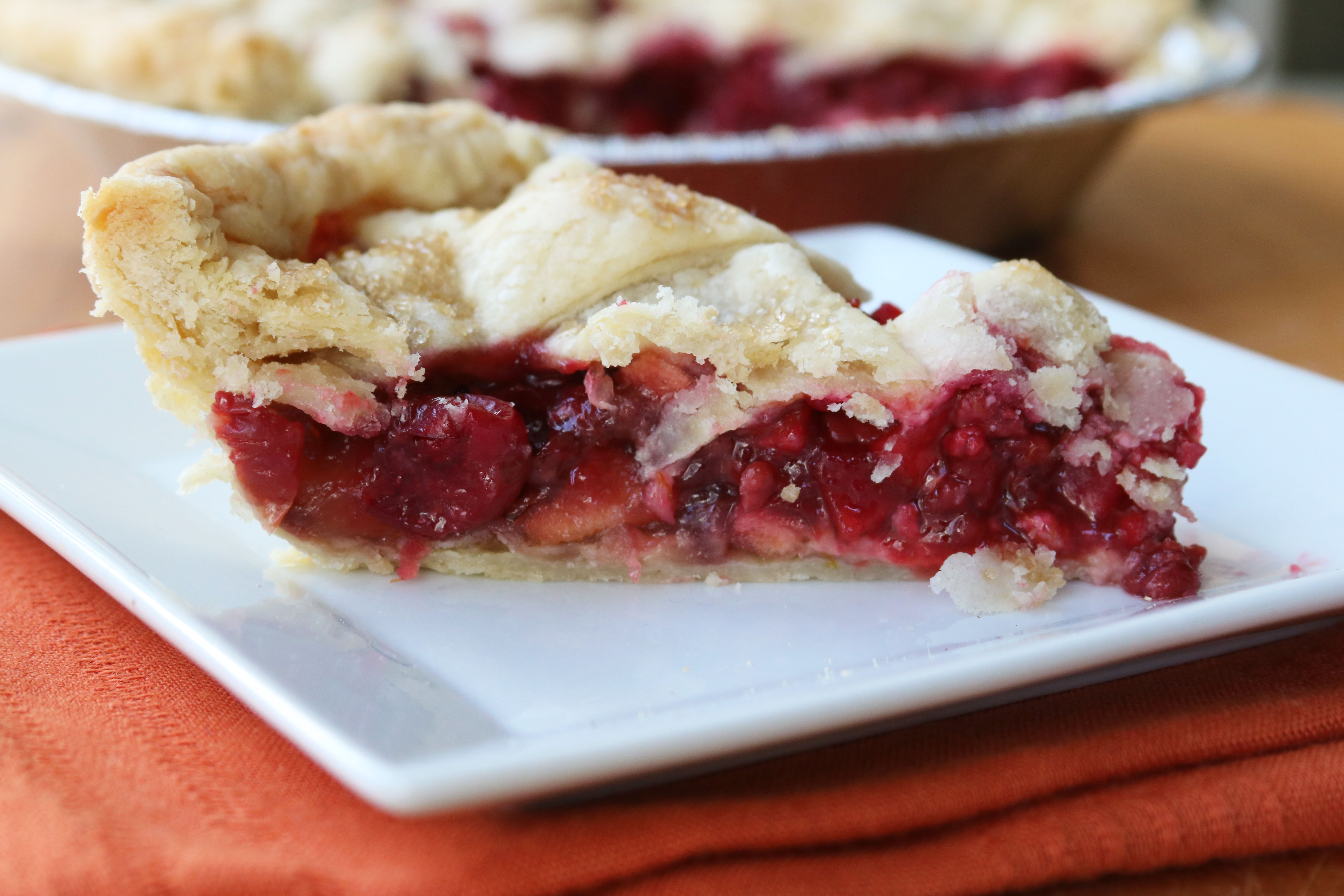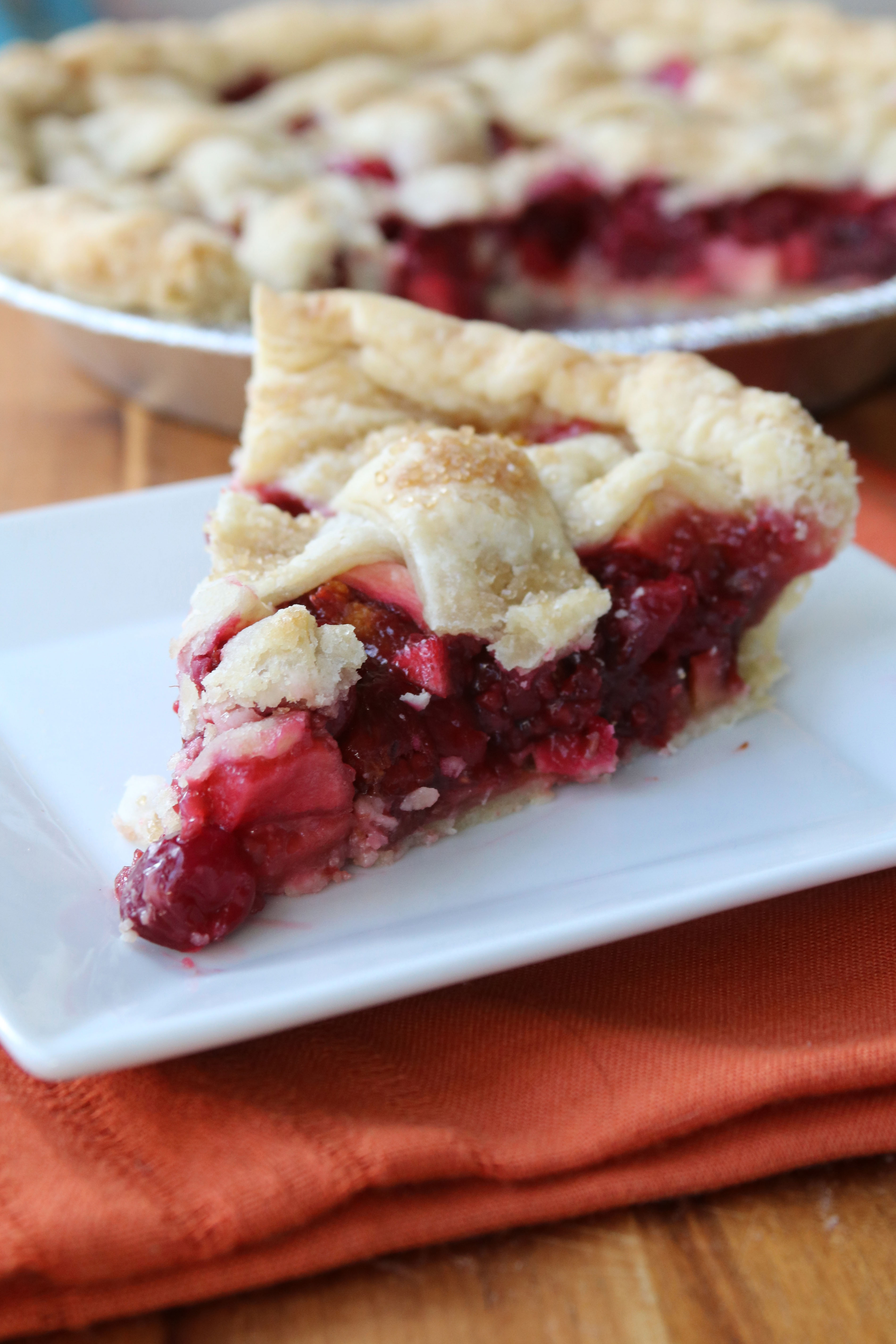 This week's pie of the week might not be for everyone. Whew. Okay, I feel like I just needed to get that out there before waxing poetic about how much I love this pie, because it's true. It's not a pie that everyone will love, but I certainly love it and will be making it more than once this holiday season.
Inspired by homemade cranberry sauce – the stuff you make with real, whole cranberries, not the stuff in a can – this pie is tart and tangy and nearly requires a heavy dollop of whipped cream or vanilla bean ice cream to balance the tartness of the cranberries, raspberries and apples. The mix of three fruits produces a pie filling with great texture and interest, and while it might not be a home run that everyone can agree on, it's certainly a pie that my little family can get behind.
I was inspired by recipes I've made in the past, and this recipe from Cooking Light, which I tweaked slightly to fit my flavor preferences and the ingredients I had on hand.

Pie of the Week #6 // Apple-Cran-Raspberry Pie
Ingredients
Pie crust for a 9-inch double crust pie
FILLING
2 cups peeled and diced apples
1½ cups fresh cranberries
2 cups frozen raspberries, thawed
¾ cup sugar
3 tablespoons corn starch
1 tablespoon orange juice
1 tablespoon orange zest
¼ teaspoon salt
CRUSH WASH
1 egg yolk
1 tablespoon heavy cream
Coarse sugar for dusting
Instructions
Heat oven to 375°F. Line a 9-inch pie plate with one of the pie crusts.
In a large bowl, stir together the filling ingredients until well combined.
Roll out remaining crust and cut into strips. Use strips to form a lattice pattern on top of the crust, going over and under every other strip. Pinch edges of crust to seal together. Trim off excess crust around edges and roll/crimp crust edges to finish.
In a small bowl, stir together the egg yolk and heavy cream. Brush mixture on lattice and edge dough and sprinkle with the coarse sugar.
Bake at 375°F for 20 minutes. Reduce heat to 350°F and bake for 45 minutes to 1 hour more, until filing is bubbly and crust is golden brown. If necessary, cover crust edges with a pie crust guard or aluminum foil to prevent over-browning.
Cool completely before serving.