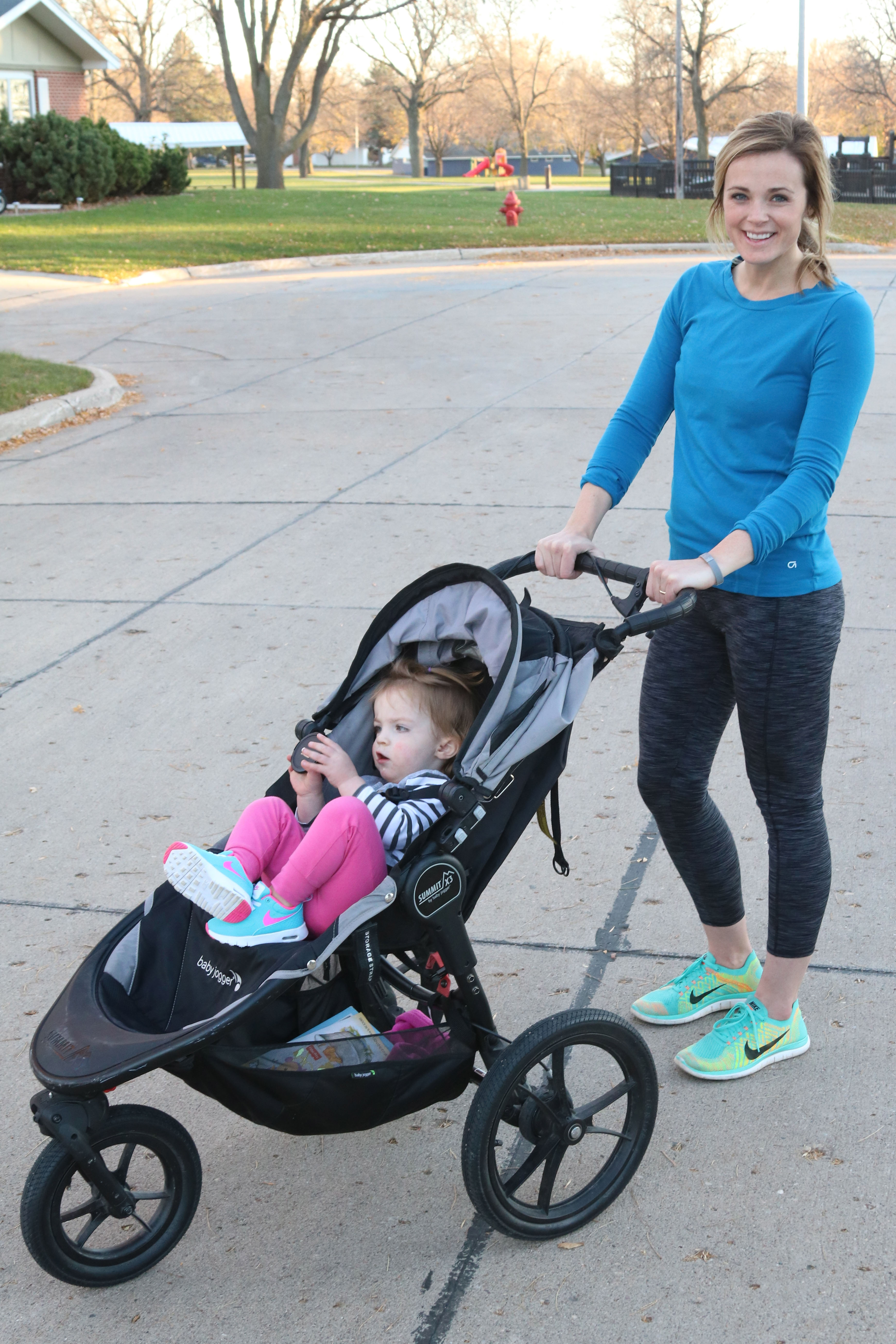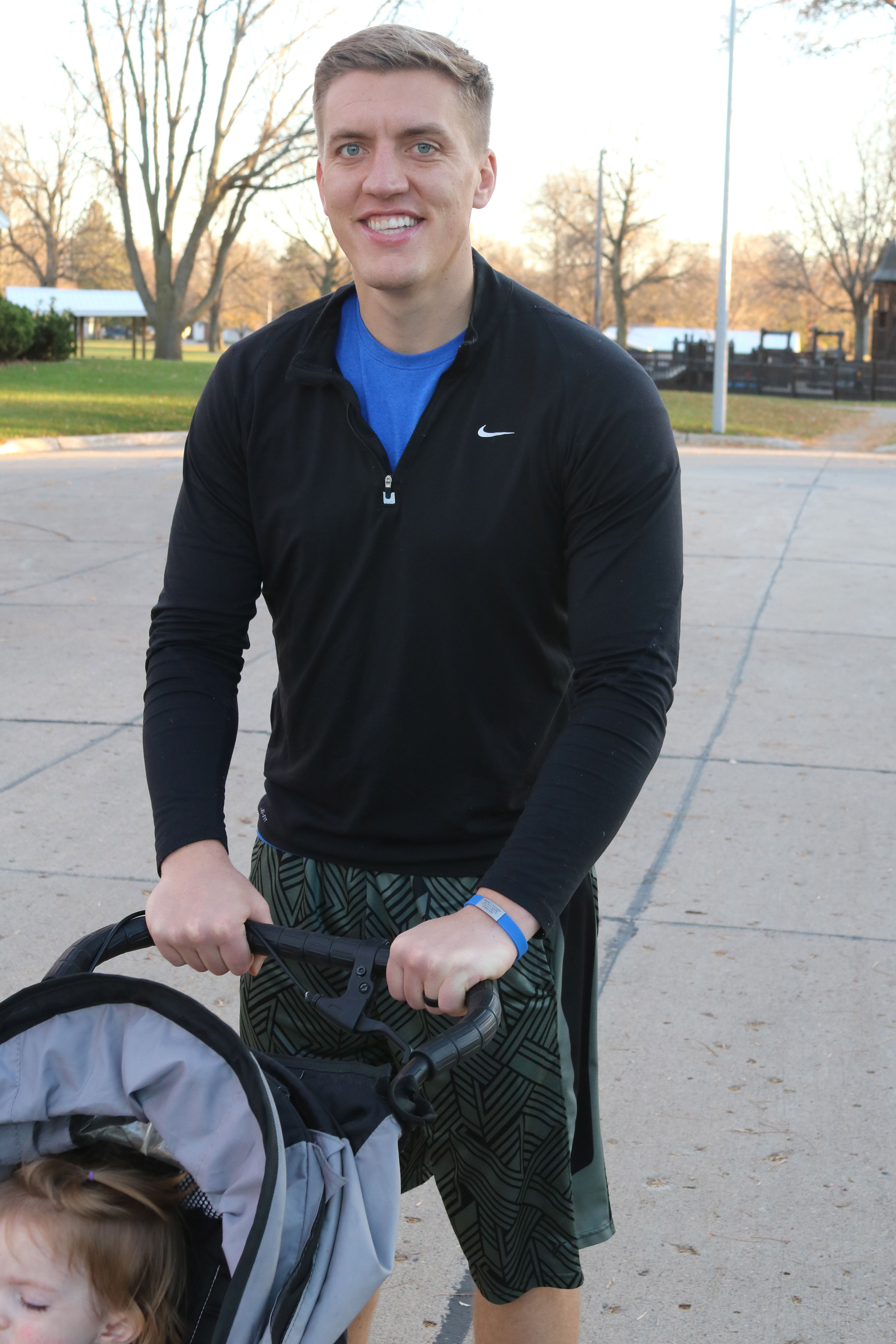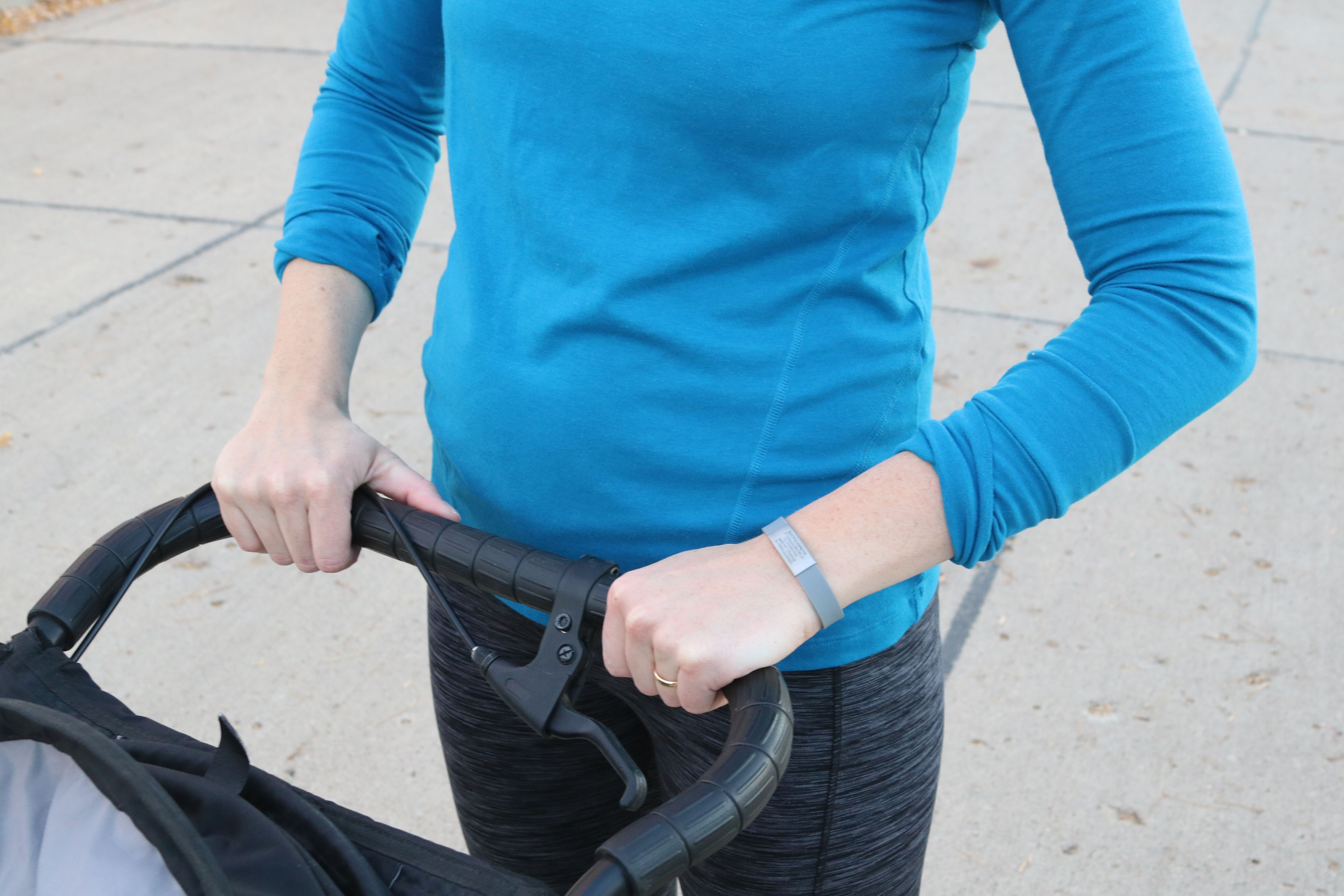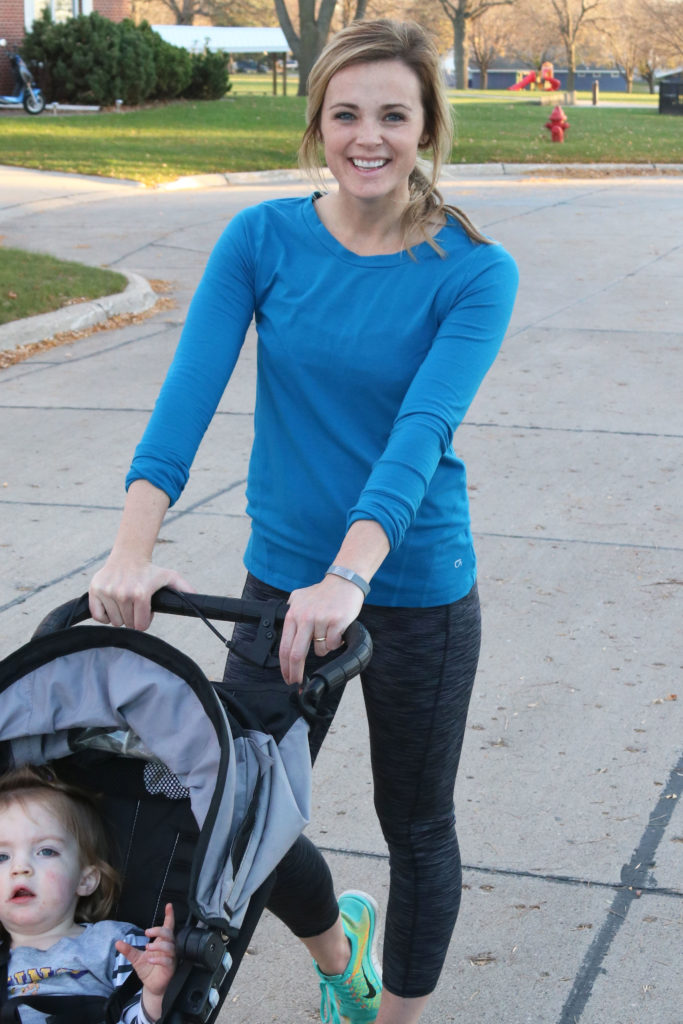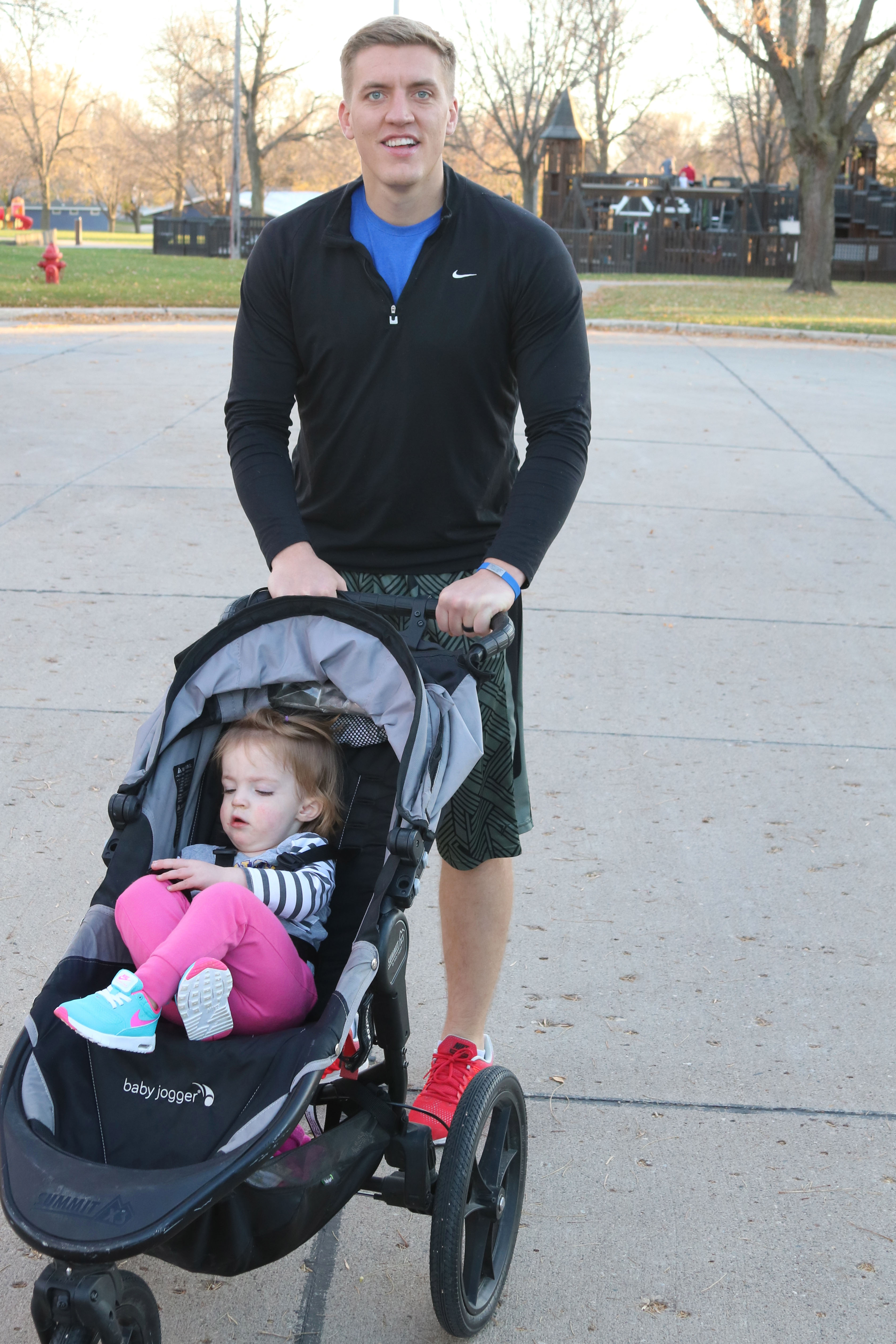 It's crazy for me to think that at 14 weeks pregnant, I am now officially out of the first trimester. Everyone's favorite question to ask a pregnant woman is, "How are you feeling?" Truth is, I've been feeling less than stellar with non-stop morning (err evening) sickness and falling asleep on the couch every evening around 8:30 pm. Staying committed and focused on fitness has been a challenge, but I've been determined to stick to a consistent fitness routine with this pregnancy, even if I'm not sticking to the most normal eating habits.
So what have I been doing? Well, I've given up the more intense exercises like running, sprint intervals and weekend Crossfit with Joe in favor of exercises that are a little more low intensity. That includes my favorite 21 Day Fix and 21 Day Fix Extreme videos, the new Core de Force videos from Beachbody and lots of long walks with Ainsley since we've been enjoying some amazing fall weather and unseasonably warm temps. I've been following modifiers as necessary to keep my heart rate within a reasonable range and avoiding exercises that require me to lay on my back now that I'm in the second trimester.
Joe also frequently takes Ainsley with him on runs which gives the entire family a chance to workout at the same time. Running 4 or 5 miles with Ainsley is common for Joe, but what most people don't know is that Joe has an anaphylactic reaction to an unidentified insect or food. Three times since we've been married, Joe has gone out on a run and come home looking something like the Hulk. Face red, breathing impaired, body breaking out in hives. It's been scary, to say the last, and it's made me think about ways that we can both be safer while we're exercising and spending time outdoors.
Enter Road ID. Road ID bracelets are comfortable, stylish athletic bracelets that can be worn around the clock or any time you're spending time being active outdoors. They can be branded with your name, address, emergency contacts and any important medical information, such as Joe's allergy.
Road ID has been on my radar ever since Joe had his first reaction while on a run. But after seeing how much time we spend individually running and walking with Ainsley, it seemed more important than ever. As a family, we do everything to keep ourselves and Ainsley safe. We buckle our seat belts, wear helmets and now we have our Road IDs in case anything should happen to us.
I got the Wrist ID Slim 2 in grey and Joe got the same but in blue. We both agreed they are incredibly comfortable and lightweight to wear, something that's important to us while exercising, and Joe was especially impressed with how cool the band looked. We're thrilled with the products, to say the last!
Bonus for E&C Readers: Now through 11/18, take advantage of all Road ID products marked down to $15, $20 and $25 along with 20% off all gift cards, while supplies last!
This post is part of a social shopper marketing insight campaign with Pollinate Media Group®  & Road ID but all my opinions are my own. #pmedia #roadid #RoadIDItsWhoIAm  http://my-disclosur.es/OBsstV