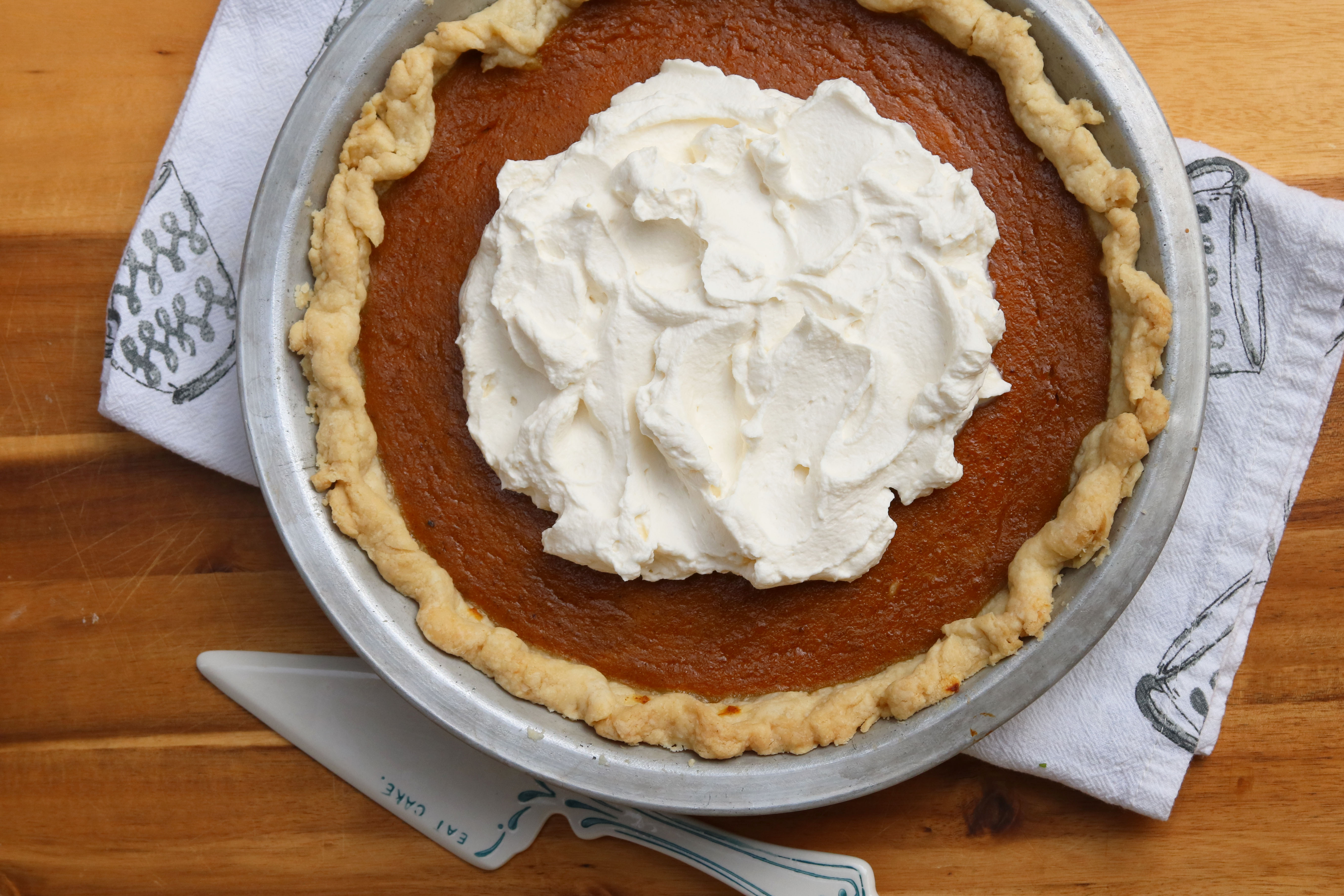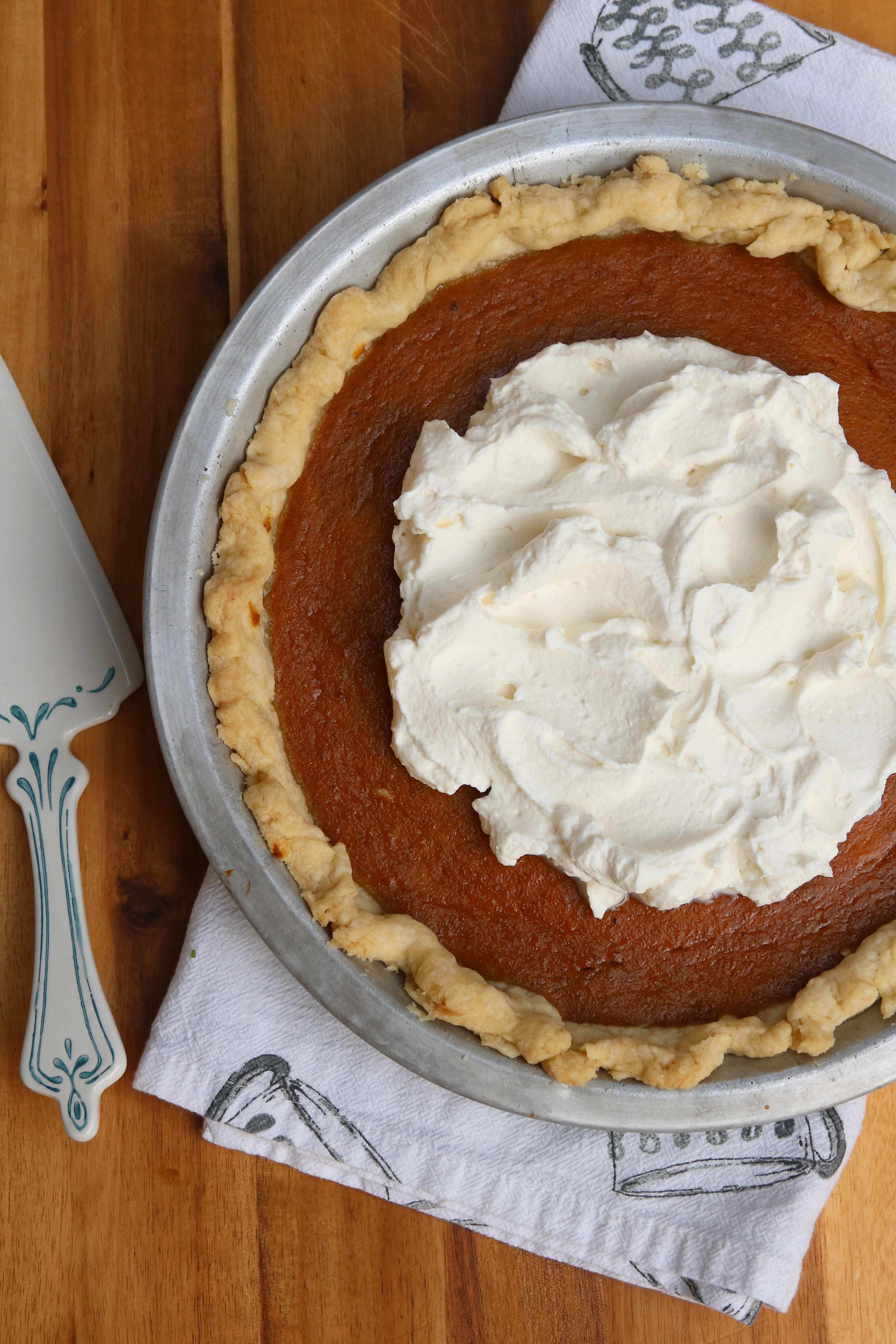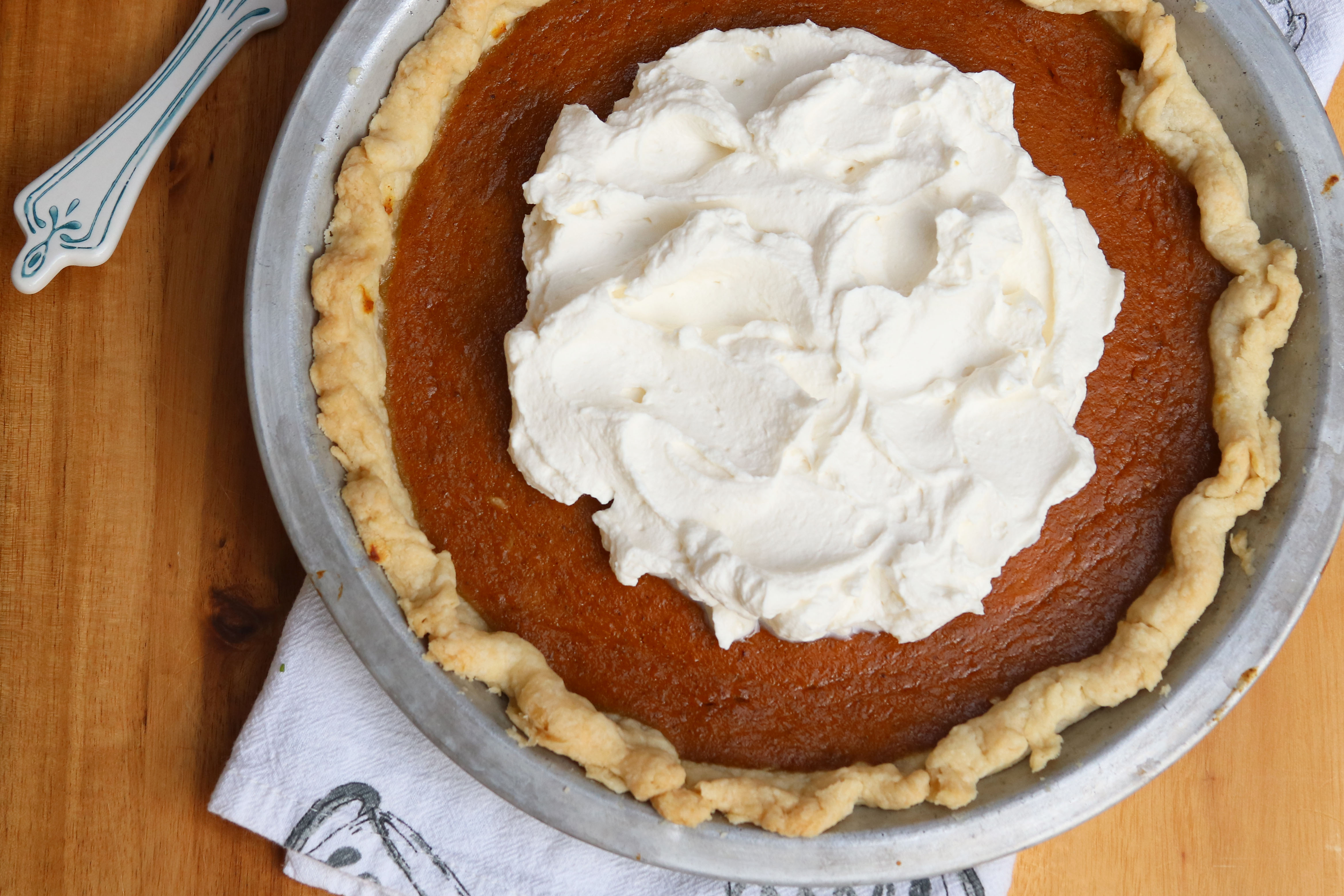 I'm a serious fan of pumpkin pie. It's always the pie that I gravitate toward at the dessert table on Thanksgiving and the first pie I think of making when the calendar turns over to fall. So naturally, I've already made a handful of pies this fall, including a pumpkin pie of the more classic variety, but when I saw a recipe in Food & Wine for Pumpkin Cream Pie, I knew it had to be made and shared as well.
My little toddler helper assisted me in the making of this pie, so you'll see her handiwork everywhere in the wonky edges of the crust, but it's been so fun baking together and teaching her to enjoy time in the kitchen. Although it requires much more mess and time, I'm thankful to be starting traditions with her in the kitchen at a young age.
The original recipe called for a chocolate cookie crust, which would have, in my opinion, been perfection. But since we had some pie crust already made, I figured we would go the more traditional route. If you were to make this at home, I highly suggest a graham cracker crust or chocolate cookie crust instead to really take this dessert into the "decadent" category.

Pie of the Week #5 // Pumpkin Cream
Author:
Espresso and Cream, adapted slightly from Food & Wine
Ingredients
Crust for a 9-inch pie (crust of choice, see above)
1 can (15 oz.) pumpkin puree
¾ cup heavy cream
2 large eggs
½ cup light brown sugar
1 teaspoon vanilla
1½ teaspoons cinnamon
½ teaspoon fine sea salt
¾ teaspoon ginger
¼ teaspoon nutmeg
Whipped cream for garnishing, if desired.
Instructions
Heat oven to 350°F.
Prepare crust as desired/directed and press into 9-inch pie plate.
In a large bowl, whisk together the remaining ingredients and stir until smooth. Pour mixture into the crust and bake 45 to 50 minutes or until the edges are completely set and center of the pie jiggles just slightly. Cool 2 hours. Top with whipped cream just before serving, if desired. Cut into slices to serve. Refrigerate leftovers.