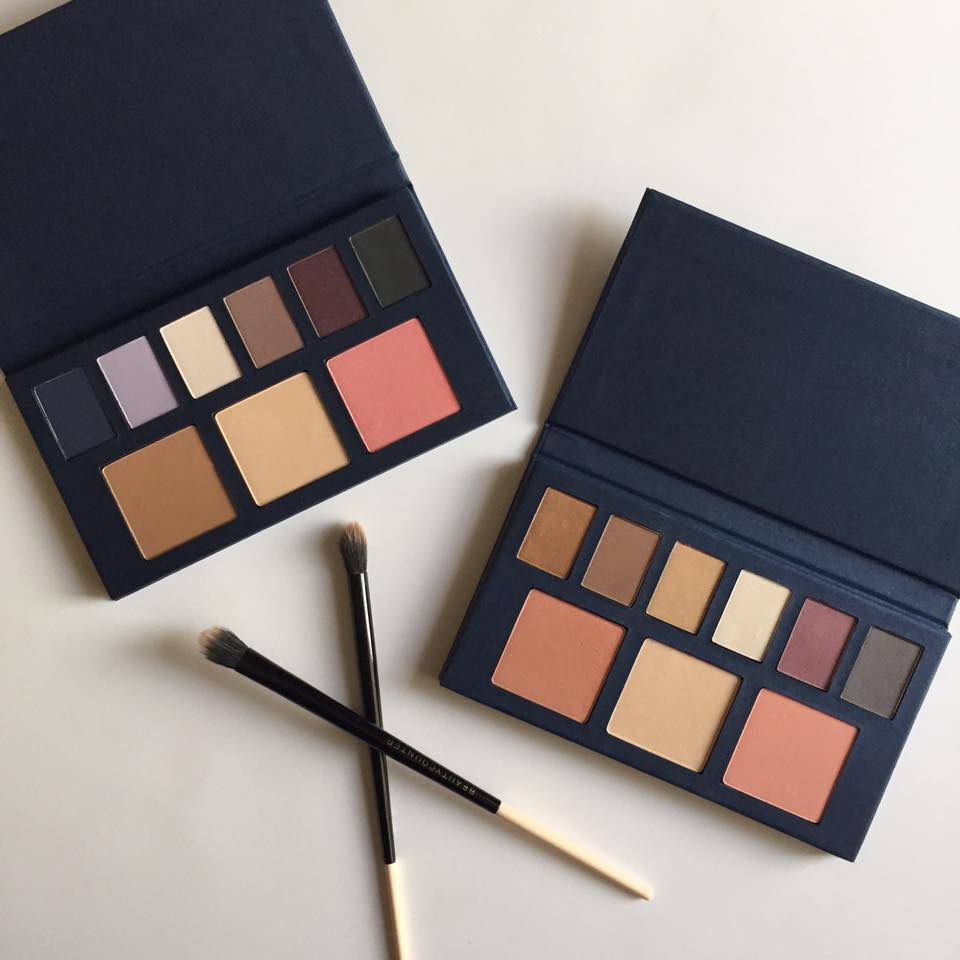 It's been a while since I did a good product round-up, hasn't it? I've added so many new beauty and personal care products to my list of favorites and have been really behind on sharing them with you all, so what better day than Friday to talk about something as fun and makeup and beauty products?
1. Beautycounter's New Makeup Palettes (above)
These palettes just launched as part of the Holiday 2016 collection and they're beautiful! Previously, my eye shadow, blush, bronzer and highlighter were all in separate containers, but I LOVE the versatility and ease of having them all in one single palette. There are two color options, the cooler Winter Dream Palette and the bronzed Winter Warmth Palette. My favorite has been the Winter Warmth, but I dabble in both from time to time.
2. Glossier Boy Brow 
I'm newly obsessed with Glossier's Boy Brow. It's a brow gel/filler that works to plump, fill and shape your brows all at once. It makes getting ready a snap and it's the one product that I won't leave the house without applying, even if I'm not wearing any other makeup. It's just that good.
3. Batiste Dry Shampoo
I've been out of the dry shampoo game for a while now, for an unknown reason, but I heard so many people rave about this dry shampoo that I had to pick some up. It did not disappoint and I've been using it on the regular. I love that it doesn't weigh your hair down and works well to absorb extra oil. I also blast my clean, blow-dried roots with this for extra volume and texture.
4. Beautycounter's Luminous Nudes Lip Set
The Bare Shimmer Lip Gloss on top of the Twig Lip Sheer is pretty much the perfect color combo for someone like me who loves a little color to their lips while also having it look natural. I've been wearing both of these on the regular and can't get enough.
5. Glossier Super Bounce Hydrating Serum
This serum was recommended by Natalie and she was totally right, per usual. It's formulated with hyaluronic acid and B vitamins to leave your skin hydrated, plump and glowing. I use it daily in the morning before applying my moisturizer and makeup.