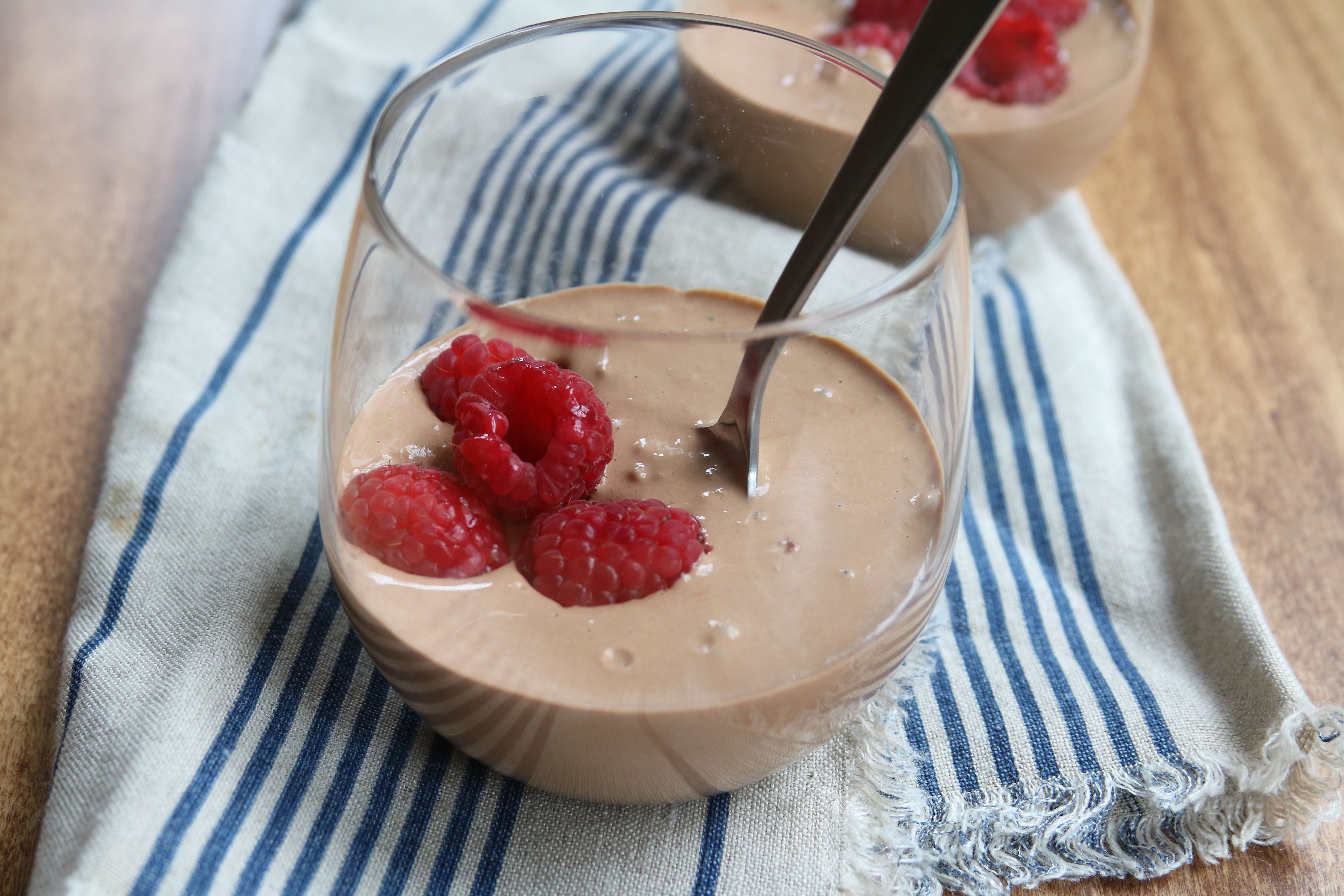 Once upon a time, Espresso and Cream was a food-only blog. Do you remember those days? If you've been reading for the 6+ years I've been blogging (where did the time go?!) then you probably do remember that I used to consistently post recipes and very little about anything else.
Sometimes I look back at the days of leisurely cooking meals for two with a lot of nostalgia. These days it's more of a dinnertime rush to get a meal on the table and everyone fed than a cooking or dining experience, but we're figuring it out as we go.
Although eating actual dessert is a rare occurrence at our house, healthy desserts are  must on the daily. I'm constantly tinkering around with figuring out a nice balance of what tastes like a treat and is actually packed with nutrition and low in sugar. This chocolate pudding has served both as a dessert for me and an indulgent snack or breakfast for Ainsley. Both of us give it a stamp of approval!
Healthy Chocolate-Chia Pudding
Author:
Espresso and Cream
Ingredients
1 cup 2% Fage Greek yogurt (plain)
½ cup unsweetened almond milk
½ cup powdered peanut butter (such as PB2)
2 tablespoons unsweetened cocoa powder
1 tablespoon chia seeds
1 teaspoon stevia
½ to 1 teaspoon honey (to taste/desired sweetness)
½ teaspoon vanilla
Raspberries for garnish
Instructions
Combine all the ingredients except for the raspberries together in a food processor or high-powdered blender. Blend or process 30 second to 1 minute or until all ingredients are well combined and mixture is nearly smooth. Spoon into glasses to serve and top with raspberries before serving.
*Note: Mixture will thicken as it sits. Allow to refrigerate up to 1 hour for a thicker pudding.