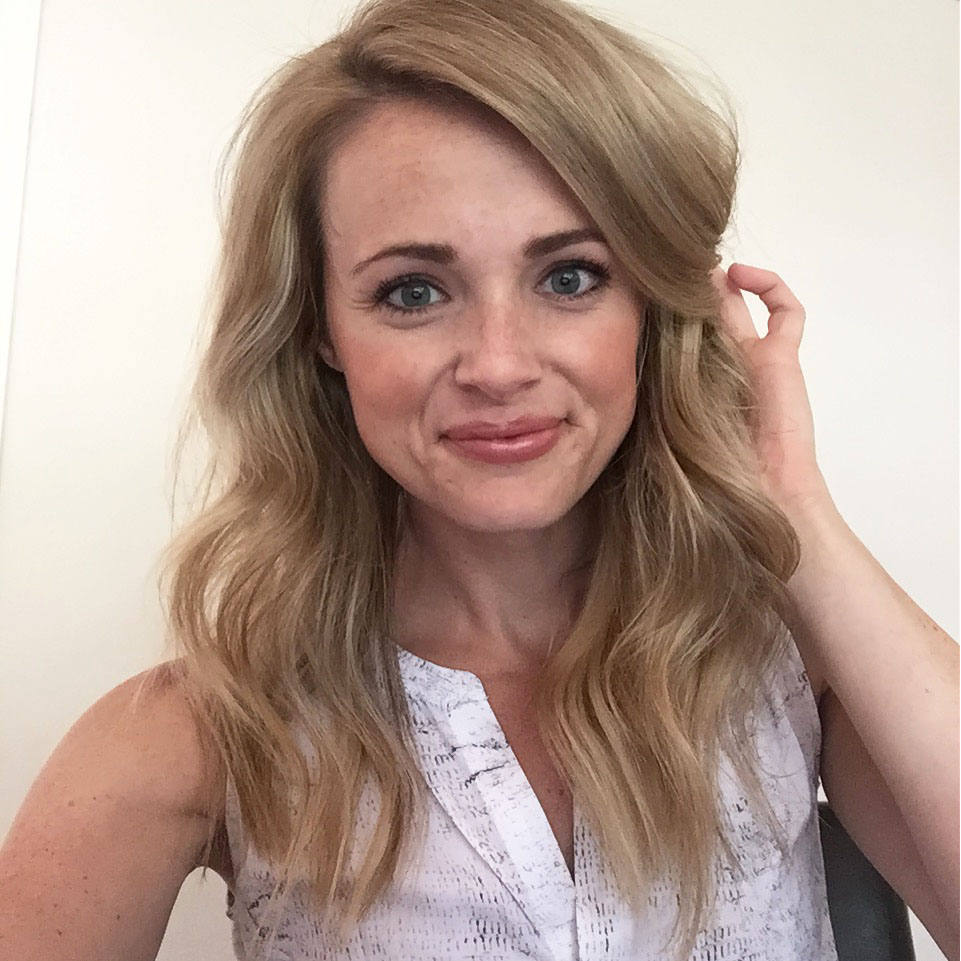 HAIR //
As you know, I've been growing out my hair for quite some time, but the postpartum transition has been hard on my hair. The hair loss and awkward re-growth left my ends super dry and unhealthy, so my stylist finally convinced me yesterday that cutting two inches off and going a little dark on the roots/lighter on the ends was necessary. Although I'll admit that my hair feels short now, I am seriously loving the spunky feel and healthy ends, which actually serves to make my hair feel fuller.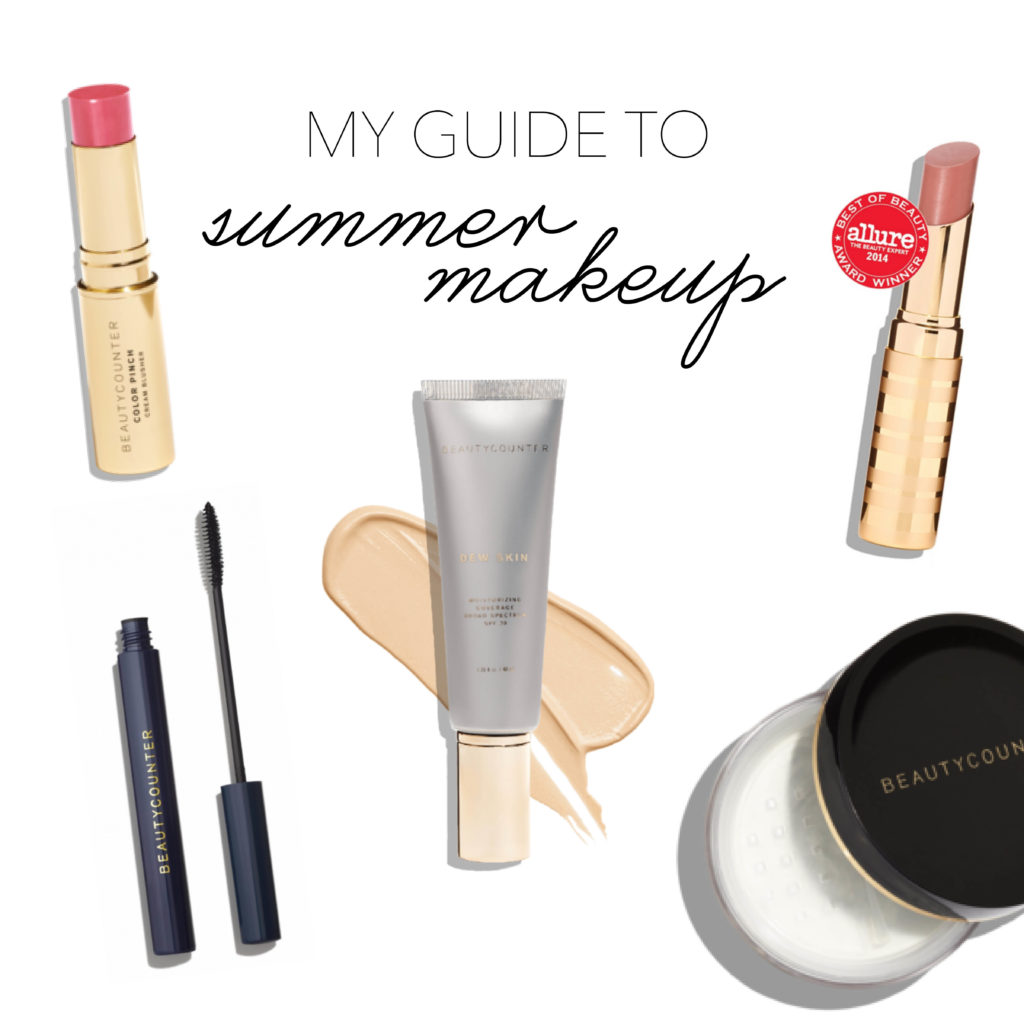 MAKEUP //
Dew Skin Tinted Moisturizer :: My summer go-to. Lightweight coverage that leaves your skin feeling moisturized and protects with SPF 20.
Touchup Skin Concealer Pen :: The best concealer pen around. Great for under-eye circles and covering up breakouts and sun spots.
Color Pinch Cream Blush in Hibiscus :: Perfect for giving your cheeks that dewy sun-kissed glow.
Lengthening Mascara :: Sweat-proof mascara that lengthens and moisturizes your lashes throughout the day? Yes and yes.
Mattify Skin Finishing Powder :: A translucent powder that helps absorb shine and works great for mid-day touchups.
Lip Sheer in Twig :: I have never loved lip color until I discovered Lip Sheers. They're not ultra-pigmented, which I find more flattering and easy to wear.