This is a sponsored post written on behalf of The Women Bloggers in association with @KendalKingGroup and #SoapboxInfluence; however, all thoughts and opinions are my own.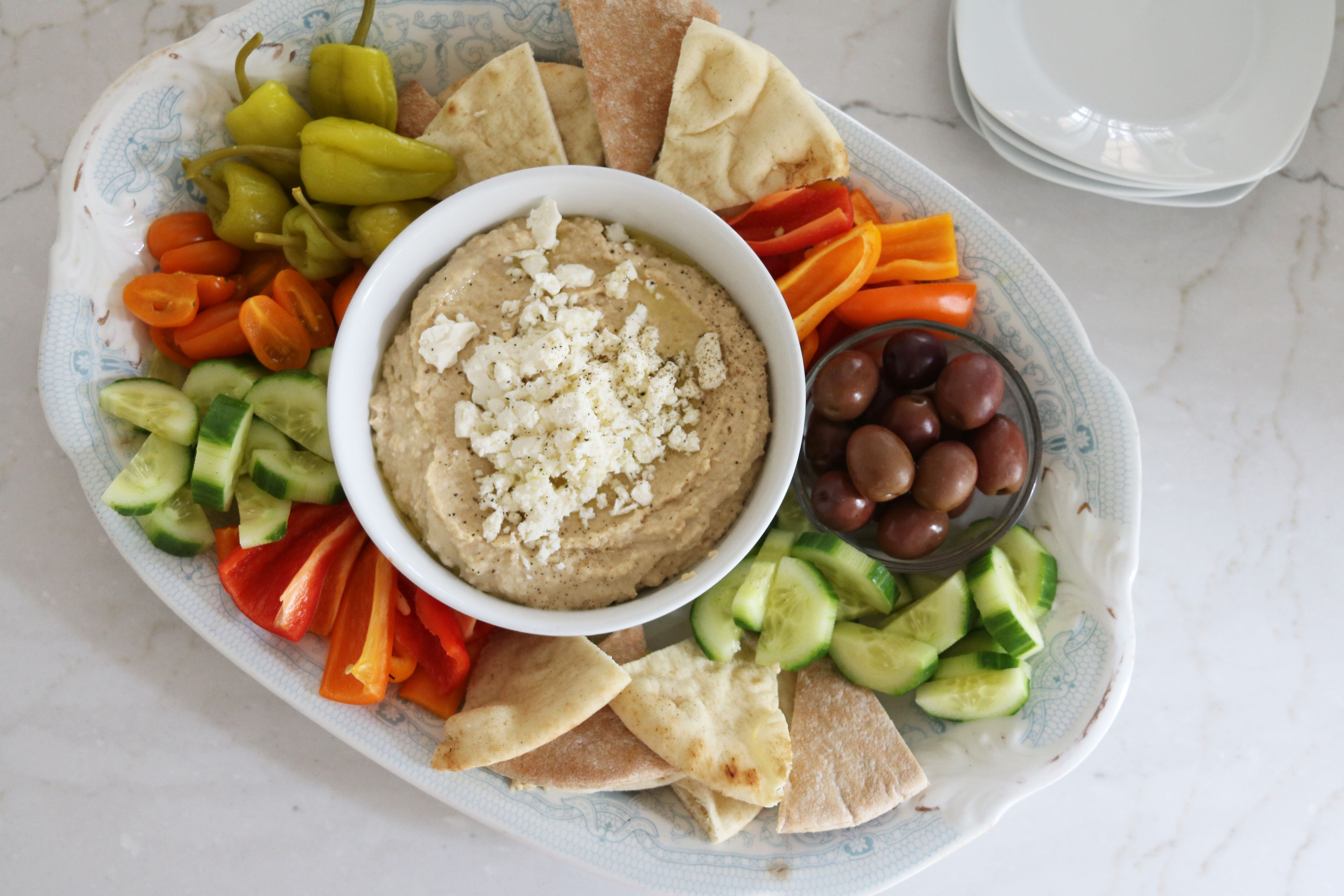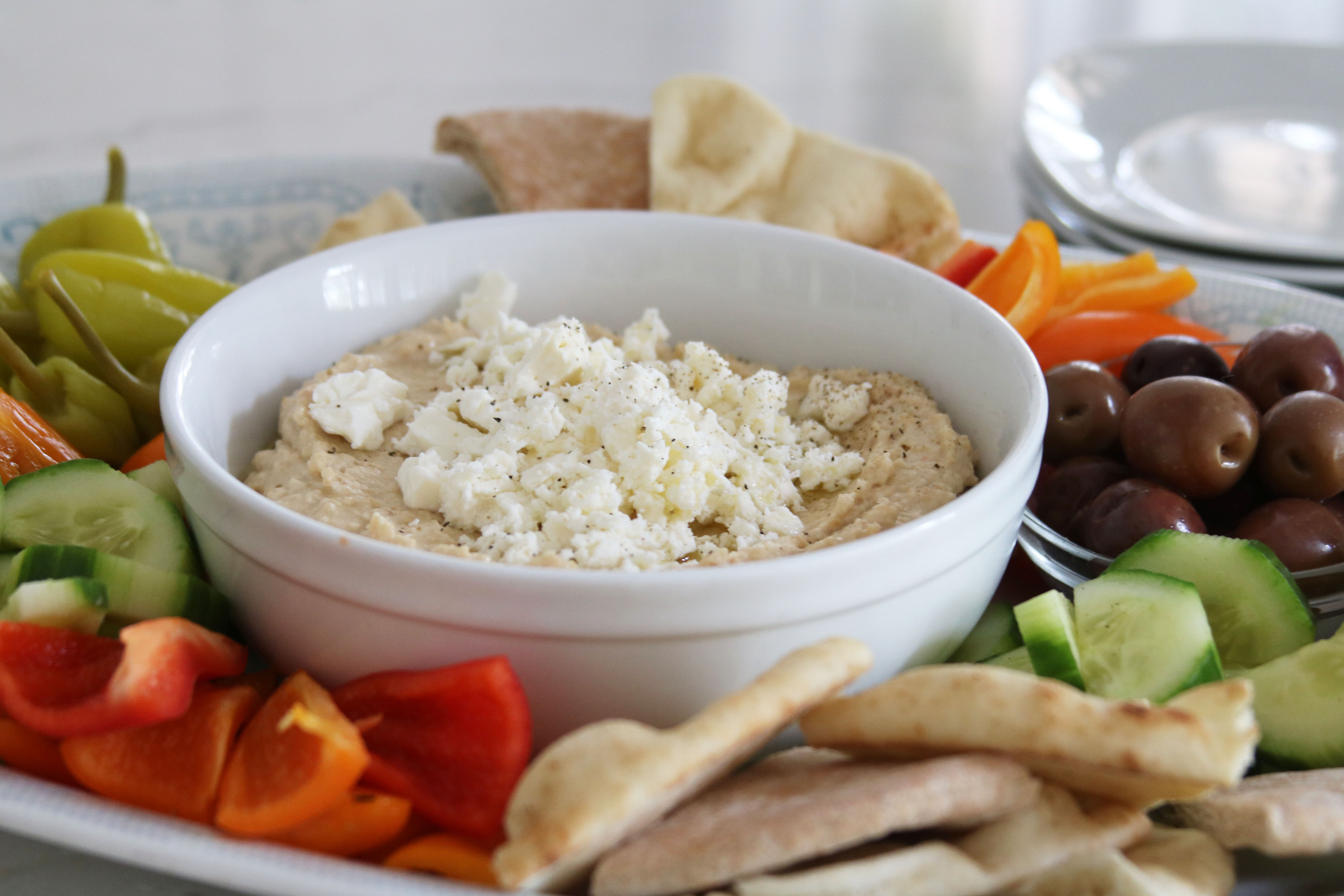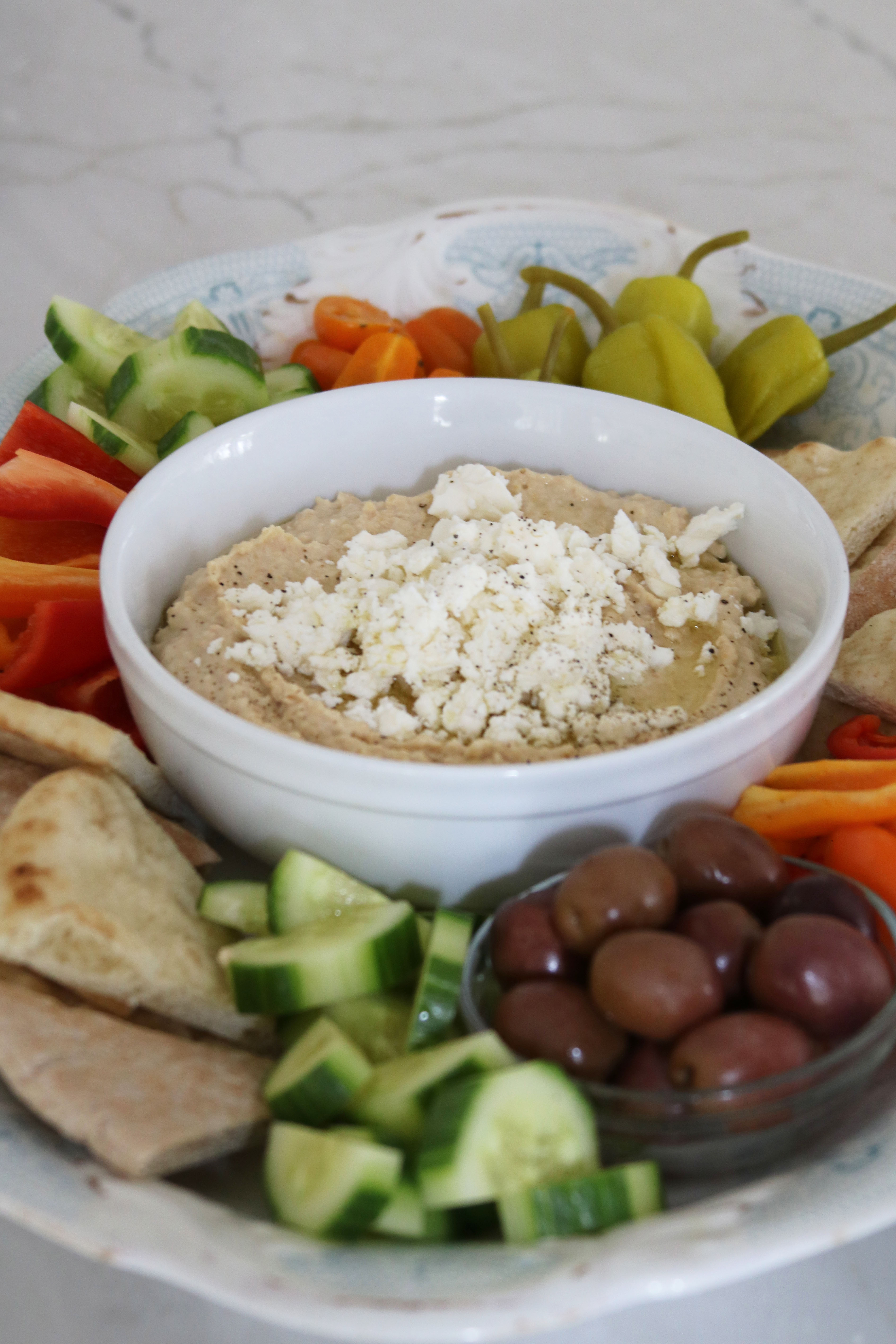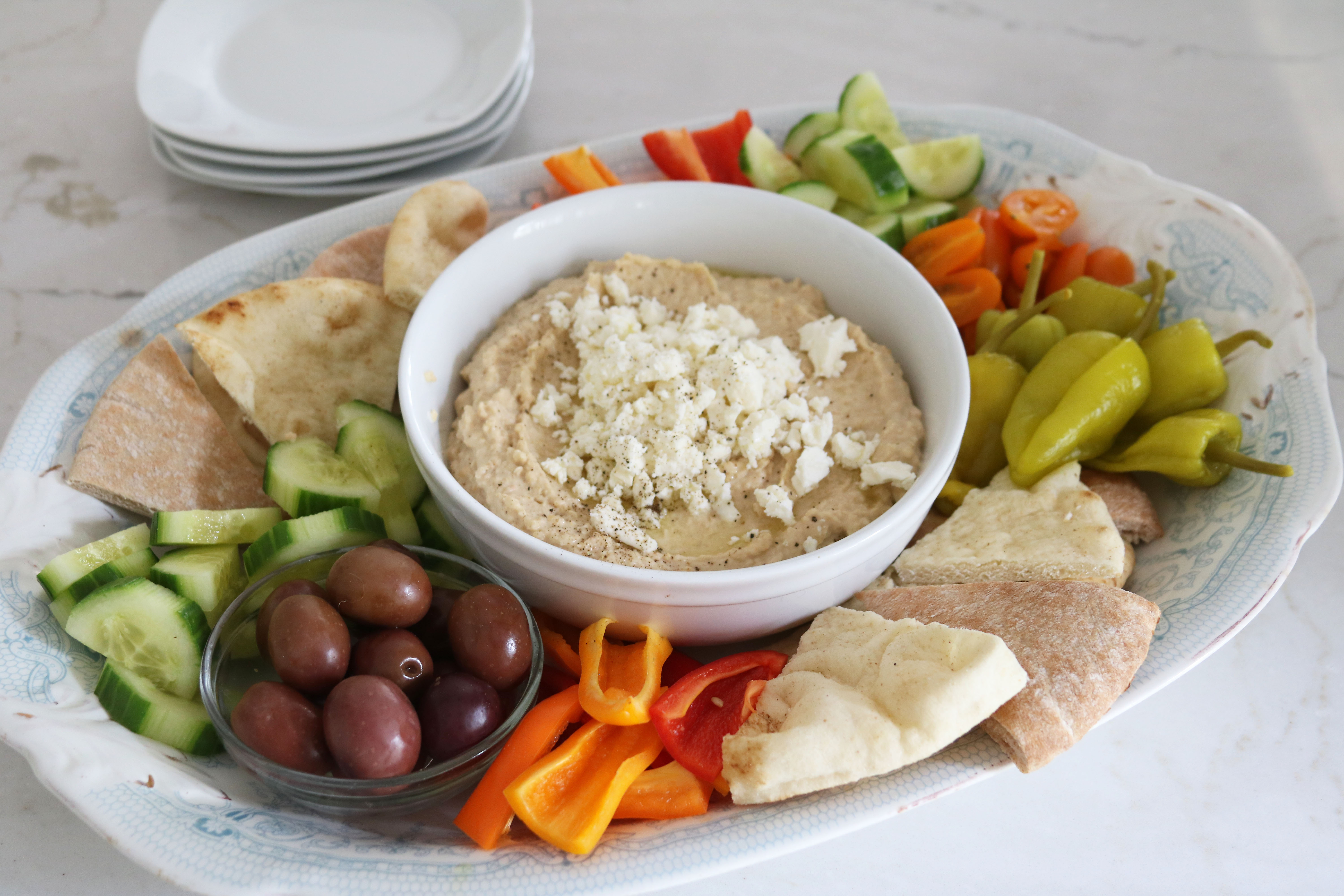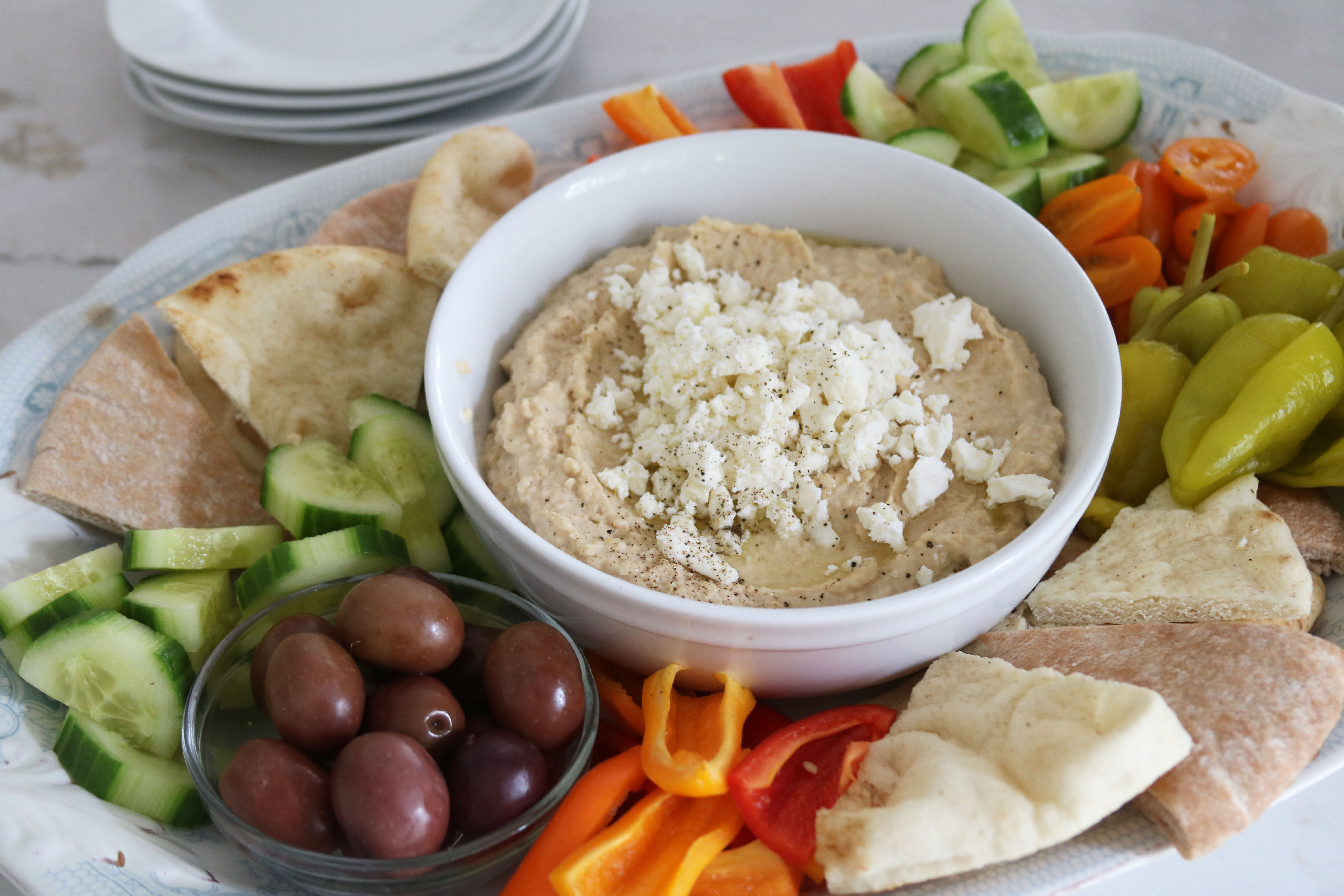 As a vegetarian, hummus is my go-to food of choice for adding protein to meals and added flavor to sandwiches. It's crazy how much hummus we go through in our house each week, and I'm the only one eating it! I've been all over the hummus board, making it myself from scratch, buying it in the store and eating it in restaurants. I guess you could call myself a hummus connoisseur – I know good hummus and really bad hummus.
Small-town living has changed the way I cook. We don't have access to nearly as many food options as we did living in Minneapolis, meaning I cook at home nearly every night of the week. I've been trying to create more "restaurant-like" meals at home in an attempt to keep things fresh and fun.
With the warmer weather on the horizon, this hummus platter is perfect for summer entertaining. There's just something so enjoyable about setting out a platter full of goodies and allowing the group to mix and match their perfect platter, right? Plus, it can be prepped in advance for stress-free entertaining, which I'm all about.
For this recipe I used the new Bush's Hummus Made Easy. I'll be honest in saying that I was a little skeptical when I first saw the package. Are you sure this is going to work? And more importantly, how will it taste? Believe me when I say that they now have a customer for life.
I know the Hummus Made Easy product is geared toward ease, but it also happens to make the best tasting hummus I've had in ages without all the junk that's found in a lot of the pre-made hummus. Each packet contains a mixture of tahini, olive oil, lemon juice and spices commonly found in hummus recipes. All you have to do is combine the packet with a can of Bush's beans (chickpeas or black beans, depending on the flavor) and pulse in the food processor. Since I like my hummus with a little texture, I only processed it for a few seconds and it was perfect.

Hummus Platter Made Easy
Ingredients
1 packet Bush's Original Hummus Made Easy
1 can (15 oz) Bush's canned chickpeas, rinsed and drained
¼ cup crumbled Feta cheese
Olive oil and cracked black pepper
Dippers and Garnishes
4 to 6 white or whole wheat pita breads, cut into wedges
½ of a medium English cucumber, sliced and cut in half
½ cup cherry tomatoes, halved
Sliced red, orange and/or yellow sweet peppers (bell peppers)
Kalamata olives
Instructions
In the bowl of a food processor, combine the Hummus Made Easy and chickpeas. Process until you get desired level of smoothness. I like mine a little chunky so I processed only about 15 to 20 seconds.
Spoon hummus into bowl. Top with the crumbled feta and drizzle with olive oil. Sprinkle with cracked black pepper to taste.
Place bowl on a large tray. Arrange desired garnishes and dippers around hummus as pictured.